Happily Ever After.
Once upon a time there was a girl who dreamt of being a photographer. She didn't have fancy equipment or know what an FStop or Shutter Speed did. She simply had a small point and shoot, turned it on Auto and shot from her heart. Eventually she got a real camera and turned her love of photography into a career and it became work work work. Her heart was sad because she started to lose the enjoyment of the very reason why she got into photography, but she continued to plug away and work work work. However, she was very blessed because her camera took her all over the world on exciting travels for various work assignments, but how annoying it became going through each airport security carrying all her gear everywhere she went.
This same girl always dreamed of being swept off her feet by an amazing guy, and was finally able to take a personal vacation with this man of her dreams that had nothing to do with work. She debated whether to take her fancy camera and lenses to document the beauty of a magical land called California. After much debate, she decided to get back in touch with the very reason she fell in love with photography and only take her small point and shoot in order to not worry about FStops and Shutter Speeds, but to simply set her point-in-shoot on auto and shoot from the heart.
The pictures in this story may not be fancy, but they carry a lot of special memories. Here's a few sneak peeks that the girl has decided to share of her journey with her Prince Charming in the magical land of California. :-) (And a few of his point-in-shoot pics are mixed in too!)

First, Mark was here to help me shoot Danielle & Jay's wedding. The night before though, I surprised him with a special date night. It was so funny how all of a sudden, everyone here in Jacksonville was telling him how he looked like the actor Jason Stratham. Apparently he's in a lot of guy movies, so I didn't know who he was, but of course I had to IMDB him and look at the comparison. I personally think Mark is much hotter. he he



Then the last night, Mark made my mom and I dinner, and was showing her all the secret plans he had in store for our trip to Napa! So not fair that I didn't get to see, but I secretly liked it and how cute he was to make all these surprise plans.



Flying the California coast. I'm sooooo jealous of East Coast sunsets! And I never knew Cali had these random islands on the coast.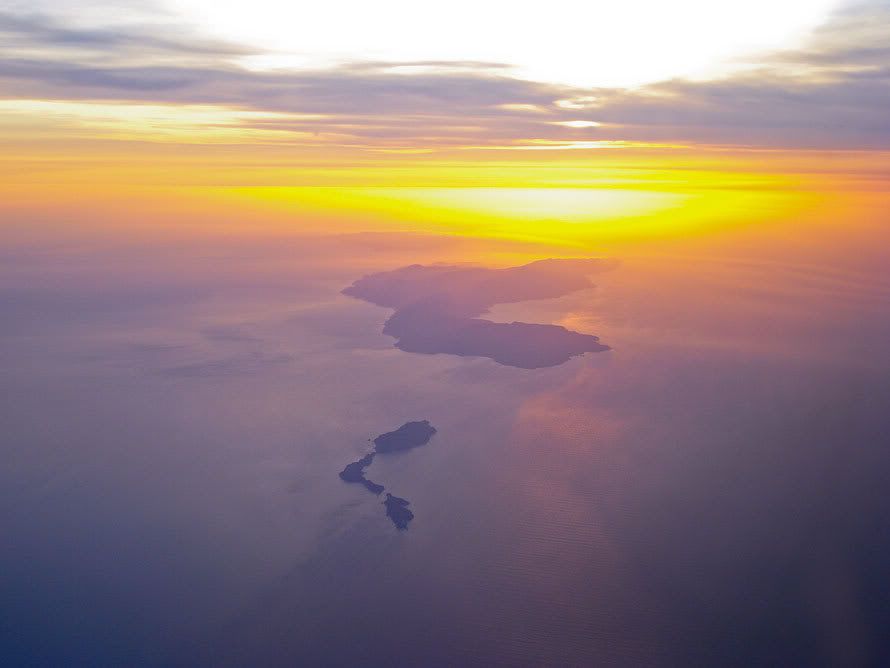 A pit stop on the drive up the coast. These yellow flowers were blooming EVERYWHERE! It was soooo breathtaking!



The flowers lining the side of the road. Definitely made for such a gorgeous drive up!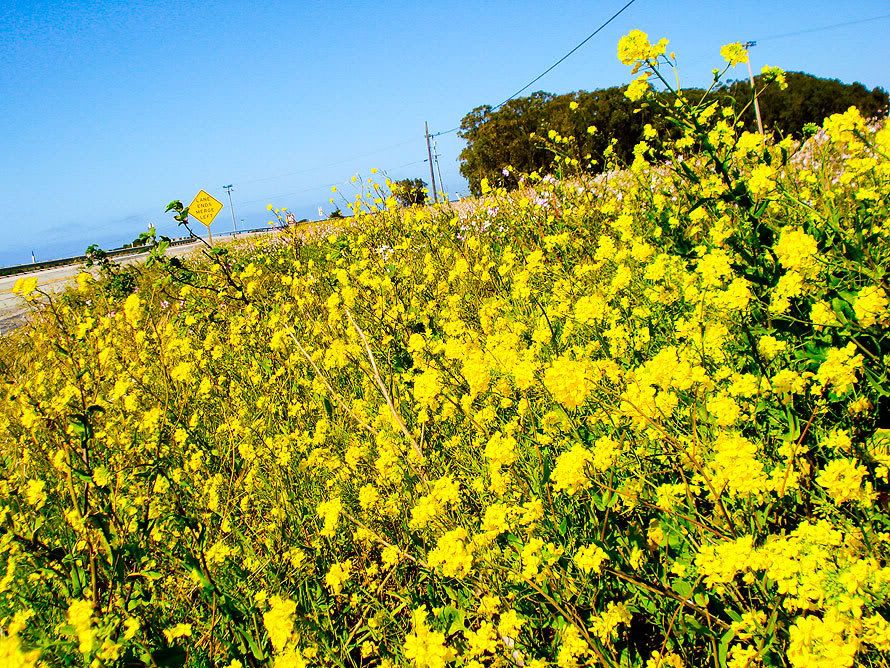 And it was sooooo green. Reminded me of Hawaii almost.



Even more of God's beauty. Seriously, this flat land Florida girl was truly amazed by all the beaches with clifts.



A quick stop at the Golden Gate bridge being tourists. This moment was kind of hard for me emotionally because I also visited this with my dad in college. But I'm so blessed to have Mark's hand to hold in those hard moments.



We arrived in Napa! We didn't actually see any grapes because apparently this time of year is when they are just starting to grow. But it was still cool to see all the vineyards.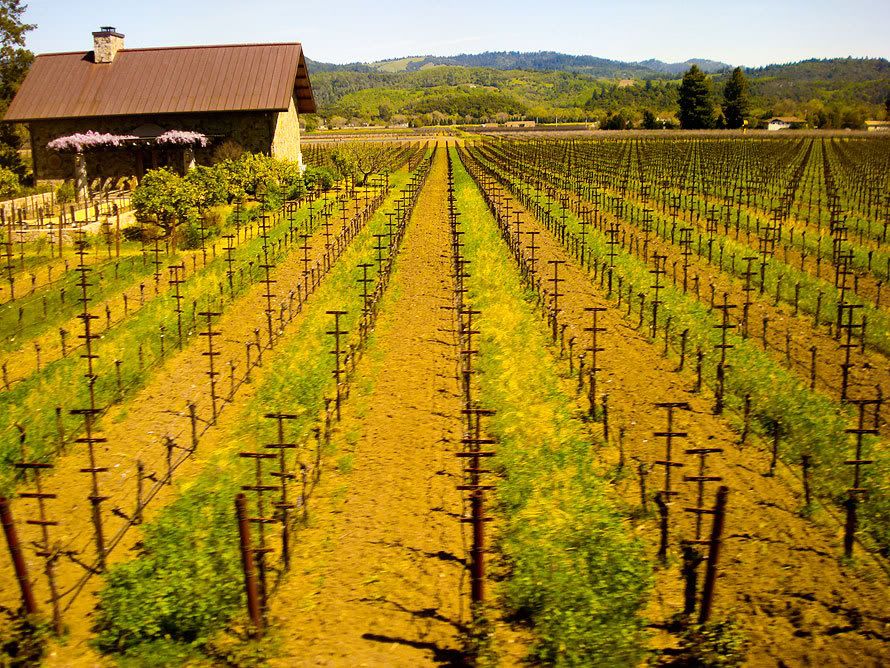 The first of the surprises, Mark reserved a special boat tour of the Napa River, just the two of us. Funny too, he just happened to be wearing the Pictage PartnerCon shirt which is ironic because that's where we first met. :-)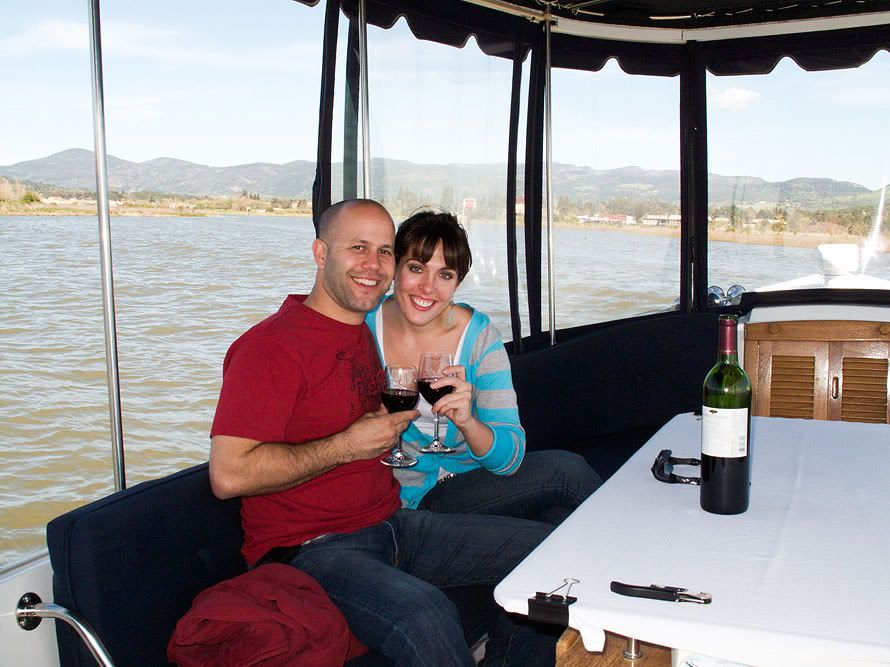 One of my favorite pictures from the trip. It's so symbolic of our relationship and how protective he is of my heart.



Another one of my favorite pics. Just laying in the grass enjoying the moment. he he



Something really cool that we did was the Napa Valley Wine Train! This is a must to do if you are visiting the area.



Another surprise. Mark all of a sudden started calling me "Sweetie Pie" on the trip, and I was like, ok, I guess he's just being affectionate with a new pet name. ha! But it was because he was going to surprise me by taking to this pie bakery called Sweetie Pies! It was the cutest little vintage shop and we shared an apple pie together.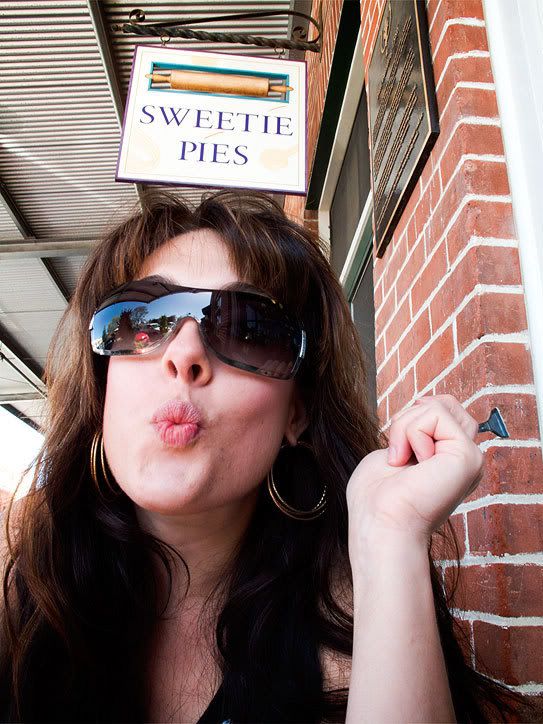 Me just being a diva as always playing around with this hat I saw as we walked around.



And another cool thing he surprised me with was visiting the Culinary Institute of America in St. Helena's. Yummy food! This is me standing next to the huge wine barrels.



Just a fun self portrait playing with the sun.



We get back to the Monterey area where he's from and Mark tells me we are going for a drive to look at some things and might walk around. So I grab my jacket, but I didn't realize we were like going HIKING walking around. He got a kick out of my fabulous self having to jump over a mud puddle in my prissy white jacket.



Yes, we love being cheesy together.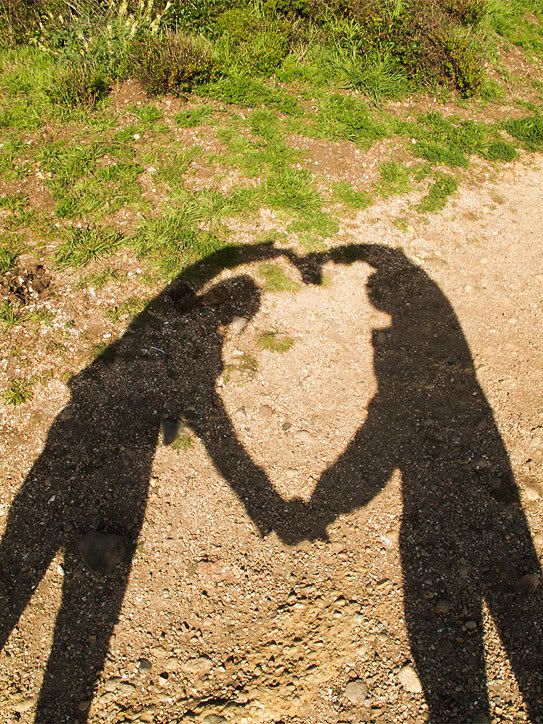 Hanging out at Point Lobos.



I love how symbolic this shot is of me and where my mind is right now in life wondering what lies ahead on so many different levels.



Mark showing me Big Sur!



More fun self portraits!

Labels: Personal