Once upon a time... /// Wedding Photographer Featured on TLC
When I was a little girl, I used to watch a show on TLC called "A Wedding Story." I should have known back then that I was meant to be a wedding photographer because of how much I was addicted to watching each couple's love story unfold on the show. At the time, my preteen self grew up wanting to be on the show for when that day came that I got married too. I would imagine my fiance and I sitting on their set, telling the love story of how we magically met and lived happily ever after. Hey, if Cinderella got a happily ever after, I wanted my own fairy tale too.
Fast forward..... This Thursday at 5:30pm EST, my fiance
Stephen Knuth
and I are going to be on
TLC
... but not because we are on "A Wedding Story," since, well, I think that show got canceled many years ago. But instead of being the couple sharing our wedding story, we are on there as wedding photographers!
Now, of course, it might just mean a quick don't-blink-or-you'll-miss-it cameo, but we heard through the grapevine that we are on there for quite a bit as we shot
Veronica
for her special day.
I hope you'll tune in at 5:30 EST (2:30 PST) and watch "Wedding Day Makeover" and let me know if you see us! Unfortunately we will be on a plane heading to Nashville to shoot a wedding this weekend, so I have to DVR it and wait until I get home to catch it. And of course, since I can't see it and will be anxiously waiting, if you want to record our cameo with your iphone and email it to me, well, I will just have to buy you a cupcake. With pink icing. And maybe some sprinkles. :-)
Here's a little behind the scenes action with the director and camera crew.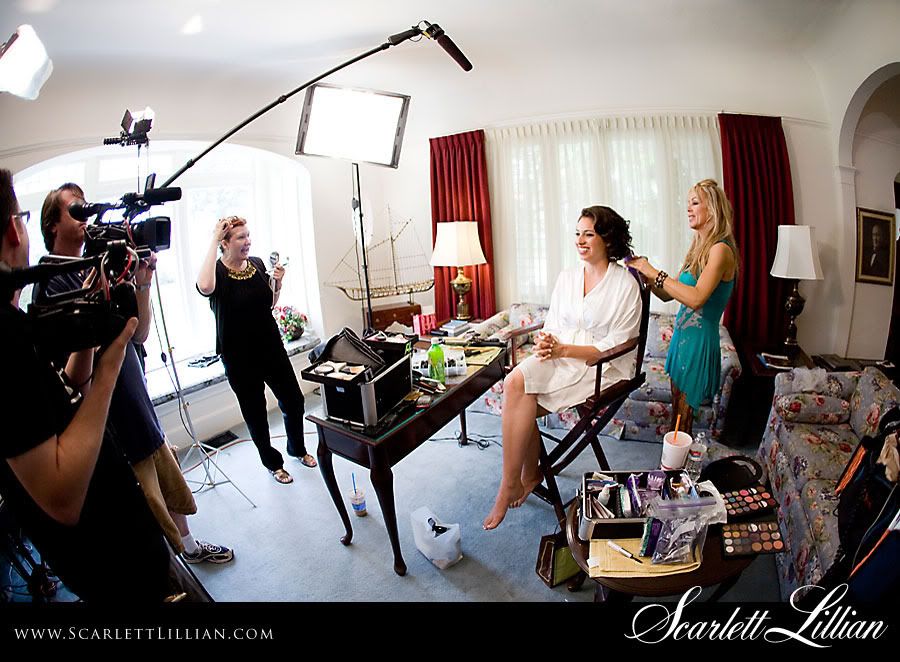 Labels: Press