The wedding photos are here!
So, who was up at 4am to watch the Royal Wedding?
Not me, but I did DVR it and am so excited to live vicariously through the new Princess Kate. :-)
In the meantime, yesterday I was able to relive what it felt like to be a princess on my own wedding date because our photographers blogged all the recap of the best photos of the day on their blog. We got their text as the first thing we saw when we woke up, and sat in bed getting teary eyed as we woke up to preview the beautiful story of our day over again!
So many of you have already reached out with sweet emails and Facebook comments about how the pictures made you cry. So sorry! But I'm so glad that you could share in our day and be moved by it. Our greatest prayer for our wedding that it could help inspire people toward Christ's love, as well as honor my dad who couldn't be there to walk me down the aisle.
Here's a few of my favorite shots from the day that I borrowed from their blog, but be sure to check out the Gray's full blog to see a lot more in the the full showcase at:
http://www.grayphotograph.com/blog/?p=11280
p.s. Be sure to leave a comment on their blog because we get fun prizes from them if we reach 75 comments! You can also leave them here too of course. :-)

A few of you might remember this amazing wedding I shot which these shoes. At the time, I kind of flipped out when I saw the shoes, and Cara's aunt was so kind to make me a pair like she did for Cara. I have been saving them for 3 years and was excited to finally wear them!



My 1st love and ring bearer, the Rhett-ster.



My handsome hot husband who I had prayed so many years for. I still pinch myself all the time that he's finally here!



My awesome paper designs by Jessi of Just Invite Me!



Yes, you know every girl wants this reaction from the man she's walking down the aisle toward!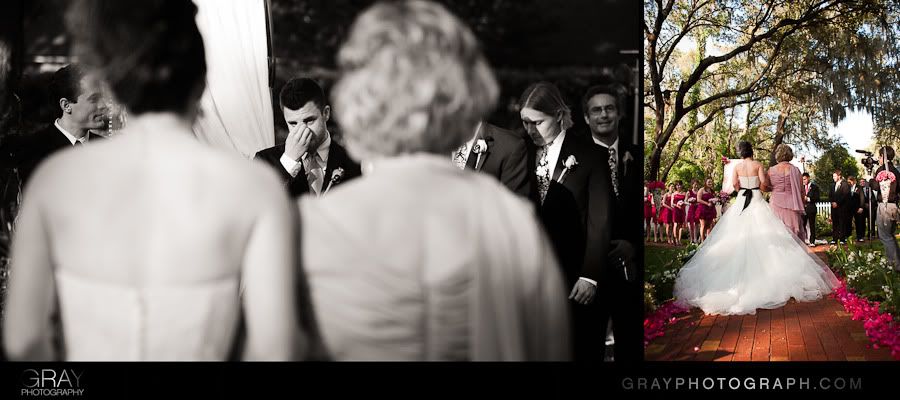 A moment of looking over at my dad's picture and missing him tremendously in that moment.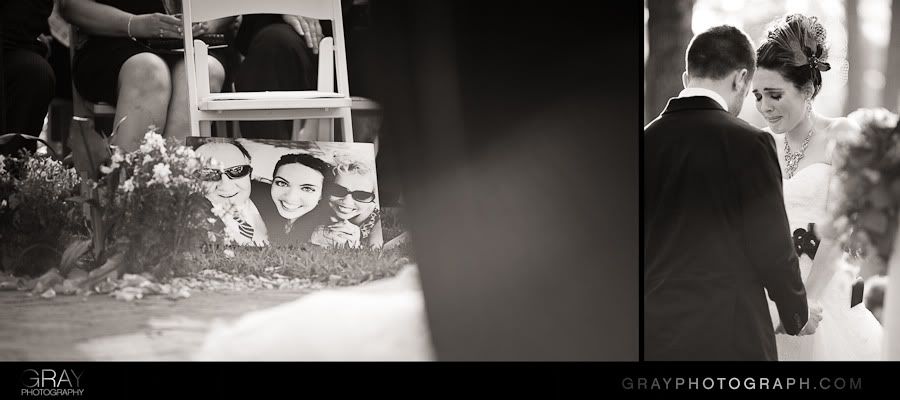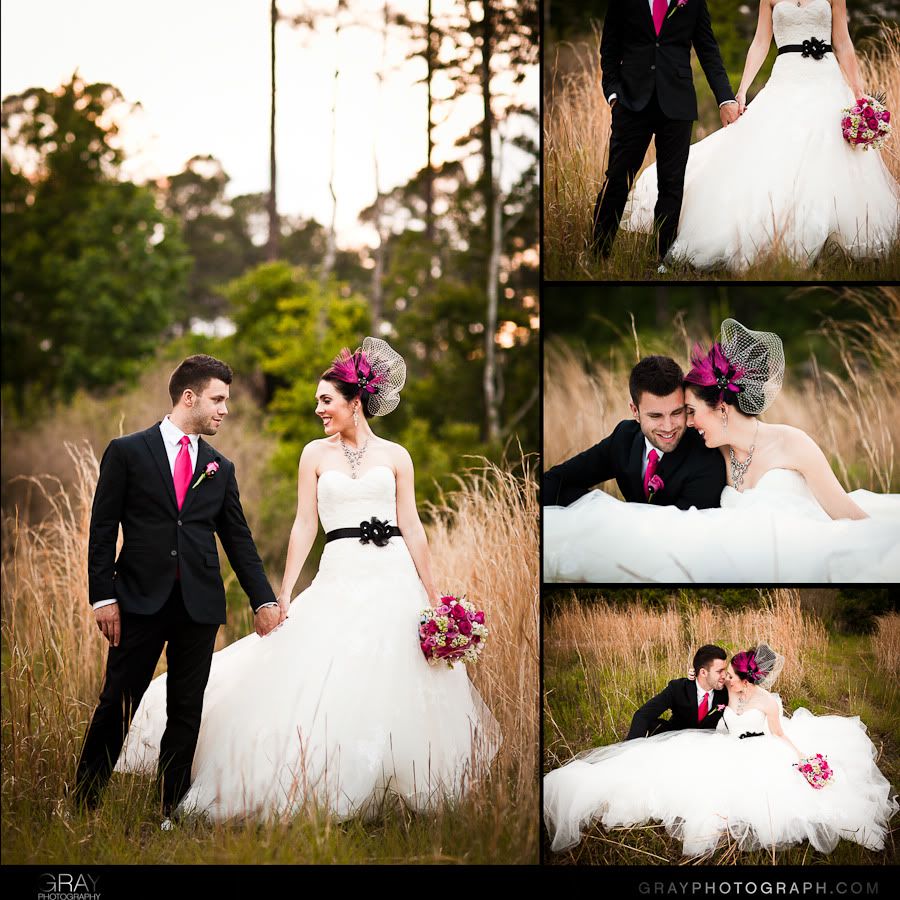 I promise, when I started wedding planning, I said I didn't want a lot of froo froo for the reception. But, well, I couldn't help it in the end.



You know how obsessed with pink I am, so you know how much I adored the lighting design! I truly recommend lighting design as a must for how your reception atmosphere and pictures look in the end. By the way, the cake topper was my parents original cake topper from 1975!



Back when my dad started chemo, just in case he wouldn't make it, I asked him to have a father daughter dance with me that I could play at my wedding one day. While playing the video, I asked my mom for a dance so the three of us could dance together. To view the actual video, you can see it in my archives here.



And you know how obsessed I've been with this word for years. I love how our photographers captured the rings with it! ha!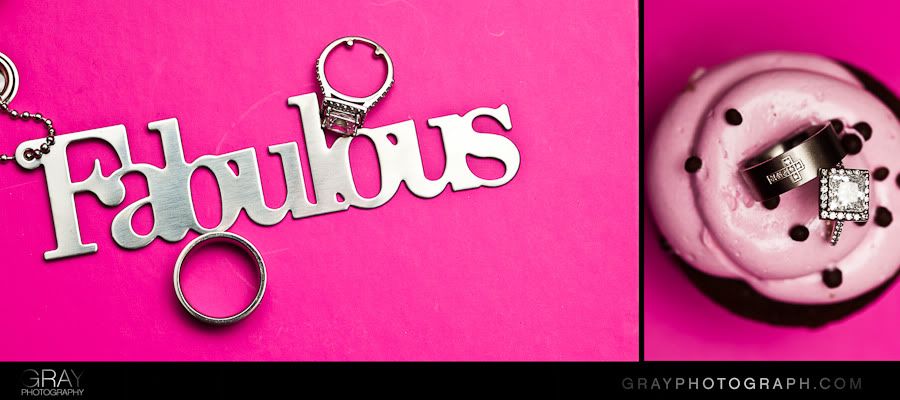 And this blog entry couldn't be complete without a huge shout out to our amazing vendors that helped make the wedding day become what it did!! A lot of these are colleagues we've worked with in the industry, but are also great friends. They come highly recommend!
Photographers:
Gray Photography
Paper Designs:
Just Invite Me
Florist:
Rosalee's Flower Boutique
Custom Veil:
Fascinating Creations
Cake:
Brielle Hutchinson
chefbrielle@gmail.com
Video:
4120 Weddings
Tents:
Beachview Tent Rentals
Dress:
Enzoani
Planner:
Terrica with Cocktails + Details
Make-up Artist:
Paulina Perez
Hair Artist: Mandi Adams, hairstylist_mandiadams@hotmail.com
DJ/Entertainment: Jacob Towe of
Y? Entertainment
Labels: Personal