My father/daughter dance.
"Life is not about waiting for the storms to pass,
it's about learning to dance in the rain."
~From a plaque my parents were given by our friend Connie
Last night, I went on a special date. With my dad.
As a wedding photographer, one of my favorite moments at each wedding is the father/daughter dance. When first hearing the news this summer that
my dad had cancer
and the short time he was given, what broke my heart the most was the thought that he might not be here to walk me down the aisle one day, or dance with at my wedding. I tear up everytime at the thought of it, and have to fight back the tears now at each wedding I continue to shoot.
With the recent news that my dad's tumor is continuing to increase, they have put him on a new chemo treatment to try to battle it differently. While I am continuing to hope for the best, I still wanted us to celebrate a special night of dressing up in our best, and dancing together for a father/daughter date night. My mom played photographer with the point and shoot camera, but I also filmed the dance to preserve the moment to play one day at my wedding should I not get the chance to dance with him in person. I tried to hold back the tears as we danced to Tim McGraw's "My Little Girl," but it meant so much to hold my daddy in my arms and dance together... simply because.
Here's the photos from our date night and the video below of us dancing in my parents' living room. I hope it encourages you to stop and show love to those most important to you, simply because too.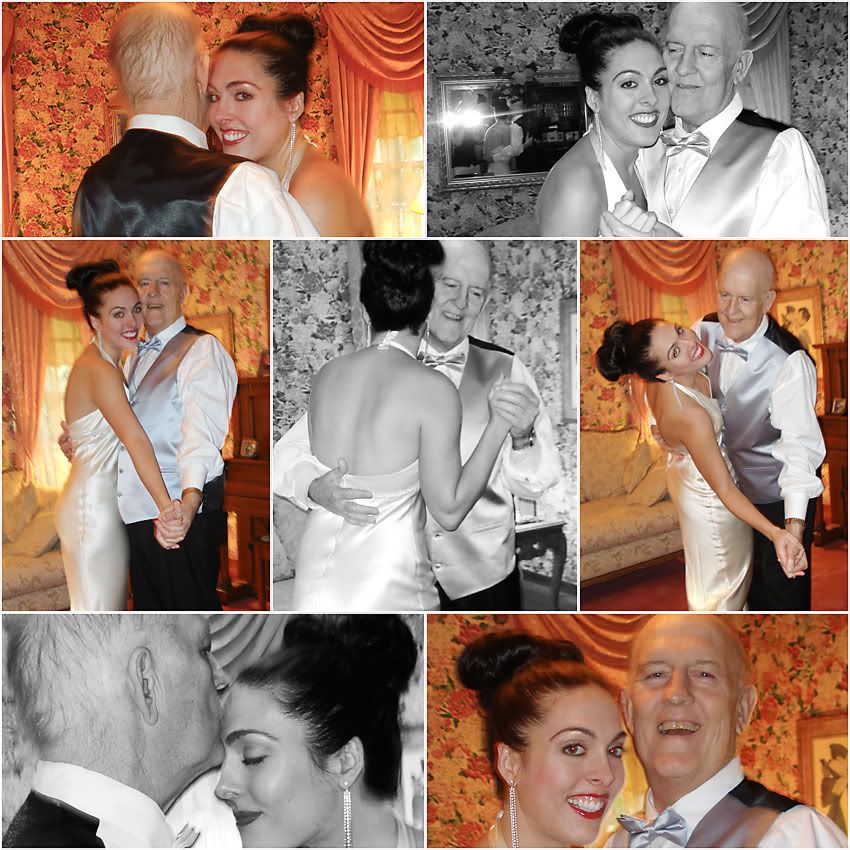 And my mom wrote a blog entry about last night too! Go check it out at
johnnysjourneytovictory.blogspot.com
!
Labels: Personal