Wedding Planning. Round 1.
Ok. So this is going to sound a little crazy considering I'm a wedding photographer.
I hate wedding planning. Wait, back up, hate is a strong word. Let's say, I'm not a natural planner. I have girlfriends who love throwing parties and sending out evites and decorating their place all cutesy for the gathering... and, well, as girly as I am, I'm honestly just not into all of that. I've always said I'm more of a party goer than a party thrower. And I was never one of those girls who has daydreamed and preplanned my whole life what my wedding would one day be like.
Mind you, I LOVE to shoot weddings, just not planning my own. What I love about shooting weddings is showing up the day of and poof, everything is planned out and beautiful, I just have to document it. And secretly, deep down, I wish that's what could happen with my own wedding. I just want to show up and it all be done.
Thankfully I have the awesome wedding coordinating talent of Terrica Skaggs of
Cocktails and Details
to help me but it's all the little things in between that are stressing me out..... budgets.... guest list.... bridesmaids dresses.... my dress...... trying to fit the amount of guests we want into a space meant for a smaller guestlist...... worrying about it raining.... the photographer in me stressing about what will look good for pictures.... trying to please everyone and family involved.... trying not to offend that person I haven't talked to in 5 years that I'm not inviting but feeling like they are going to mad even though we haven't talked in 5 years.... trying not to offend that vendor I loved working with but didn't choose them for my own wedding...
My mom keeps reminding me, "Scarlett, it's your and Stephen's day you have waited your whole lives for, do it the way you guys want it."
Then comes the deep breath.
And another.
But in between the deep breaths, there are moments of daydreaming and visualizing that are a little fun. And since I'm a bride in the wedding industry, just thought I would share a few inspiration pieces of what I'm going for with the details.

A few years ago, I marked this page in Grace Ormonde's Wedding Style and said "One day, I want my wedding to look like this." Needless to say, our wedding colors are black and white with splashes of hot pink.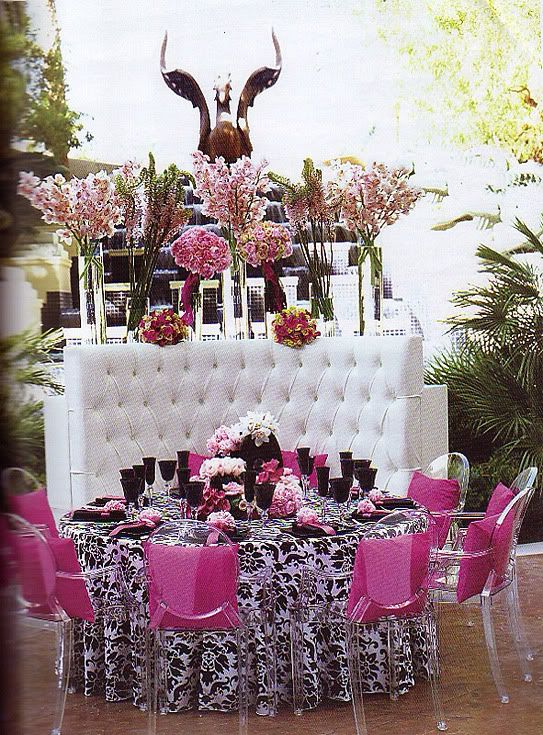 As much as Stephen and I love cupcakes, we are having a cupcake cake kind of like this display.


You've heard it before, every bride saying "But I chose a bridesmaid dress you can wear again." I wanted to mean it. My girls knew me well enough to know they are wearing pink, but I wanted to give my girls the option to have a fun party dress they can seriously wear again for a fun date or out on the town. And after shooting Brittany's wedding recently, I realized, I loved the idea of having one swatch and each girl choosing their own style to fit their own personality and body shapes. Plus, I didn't want bridesmaids dresses that LOOKED like bridesmaids dresses. So I chose the glam route of getting them all from Forever 21. (Uh, minus the look of the Minnie Mouse ears!)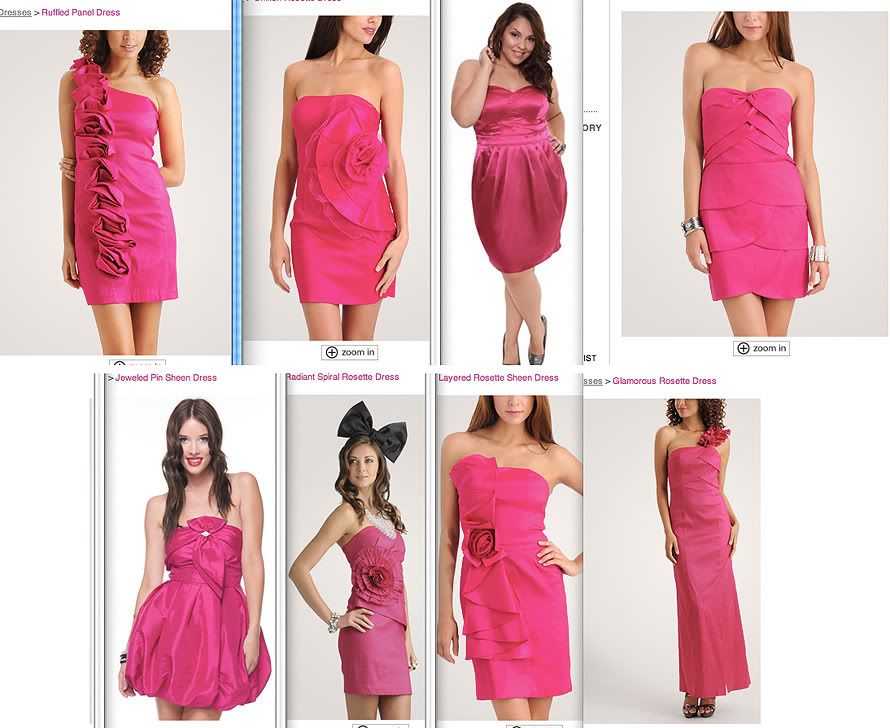 So that's a little bit of wedding planning I've been working on. Only 240 something more days to go! :-)
Labels: Personal