WPPI 2010 Recap
WPPI.
Whew.
I'm still exhausted.
What a crazy busy time it was this year.
Reflecting back, it's kind of like when you would go on Spring Break in college and get back to realize, "Wait, what actually happened last week?" It all feels like a blur.
My favorite part of WPPI is how it feels like a high school reunion. Catching up with old friends you haven't seen in a year. Making new friends. Meeting YOU who follow me here on my journey. Being inspired by all the talent in this industry. Seeing new products and learning what's out there in the photography world. Shooting in new locations.
But one of my favorite new things I participated in was the 2 hours I got to slow down, and enter into worship with the Lord with about 100 other photographers who came together for a grassroot movement called
UNITE
. It was started by my photog friends
Mike Larson
and
David Jay
in Santa Barbara, and has evolved into UNITE groups starting up all over the nation. As busy as WPPI can get, it was refreshing to stop the whirlwind around me, sing worship songs, reflect on His word, and come together with other photographers on a similar mission to use their gift for a greater purpose of promoting God's goodness in this industry.
Here's some highlights from the fun things that went on:

First Stephen & I headed to the Airhorns and Lasers party hosted by Southern Weddings magazine.



Our buddy Jeff Youngren getting his dance on!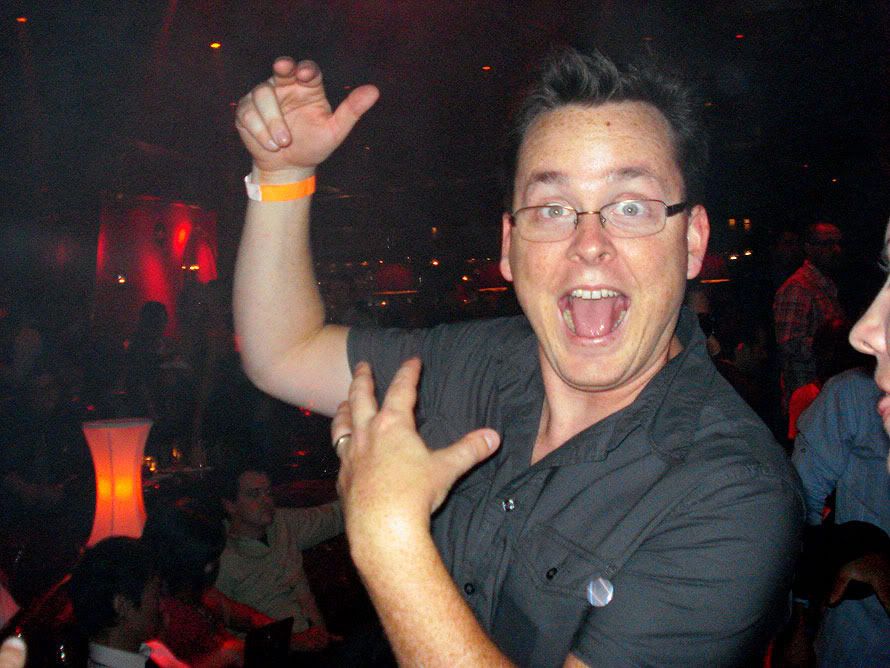 An email buddy I finally got to meet, Caroline Ghetes and her friend Diana Radoi



The always fabulous Cathy Crawley from Australia!



Stephen & I goofing off in the GoBee party photobooth!



Stephen & I speaking at a ShowIt Sites user gathering.



Stephen's amazing shootout on the strip! More can be seen on his blog!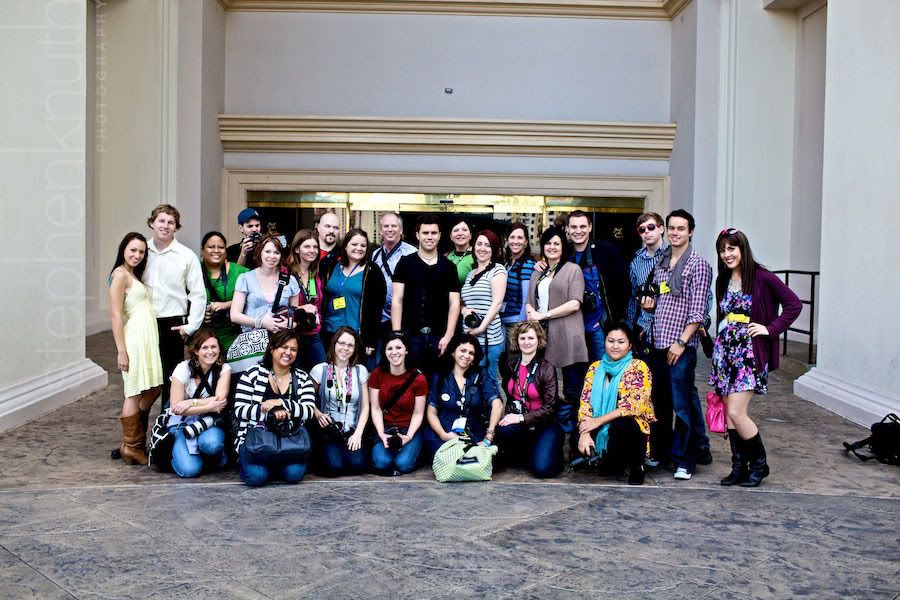 So Stephen and I were invited to a dinner with the ShowIt crew one night, and this is how David Jay welcomes us to the ShowIt family! A little strange to be eating something staring back at me. (For the record, yes, for now I still use PhotoBiz, but I was so impressed with the ShowIt peeps that I will be switching to ShowIt soon!)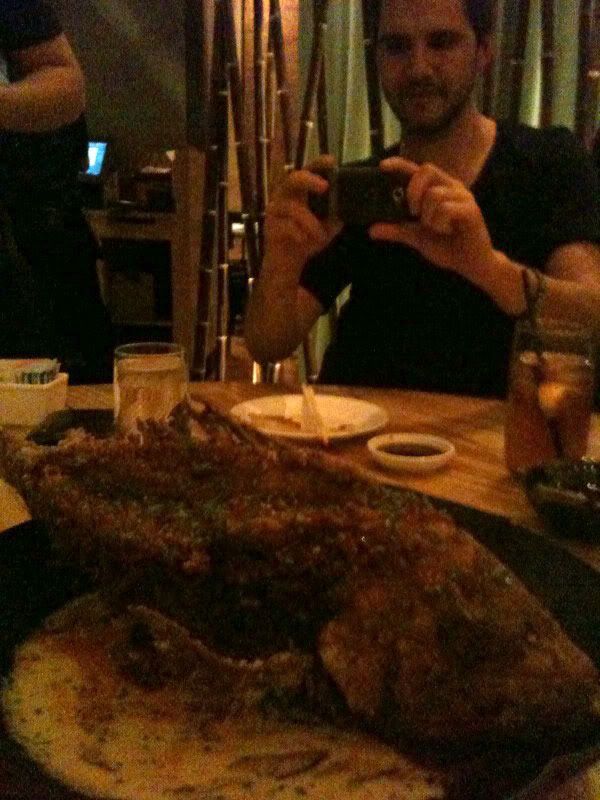 A cool pano Stephen grabbed on his iPhone of my Vegas desert shootout!



More pictures to come soon of Gavin and Erin Wade, but here's a group shot from my shootout!



The UNITE worship get together.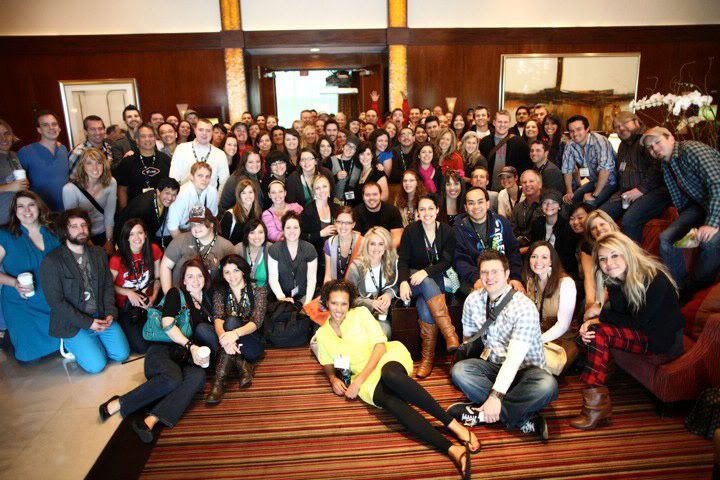 It was so great to meet Feuza Dos Rois and Katrina Wheeler. These are two amazing girls you want to keep your eye on.



Chatting with the best CEO in the world, Jim Collins, at the Pictage booth.



So proud of my honey for presenting his first talk at WPPI at ShowIt's Secret Service get together.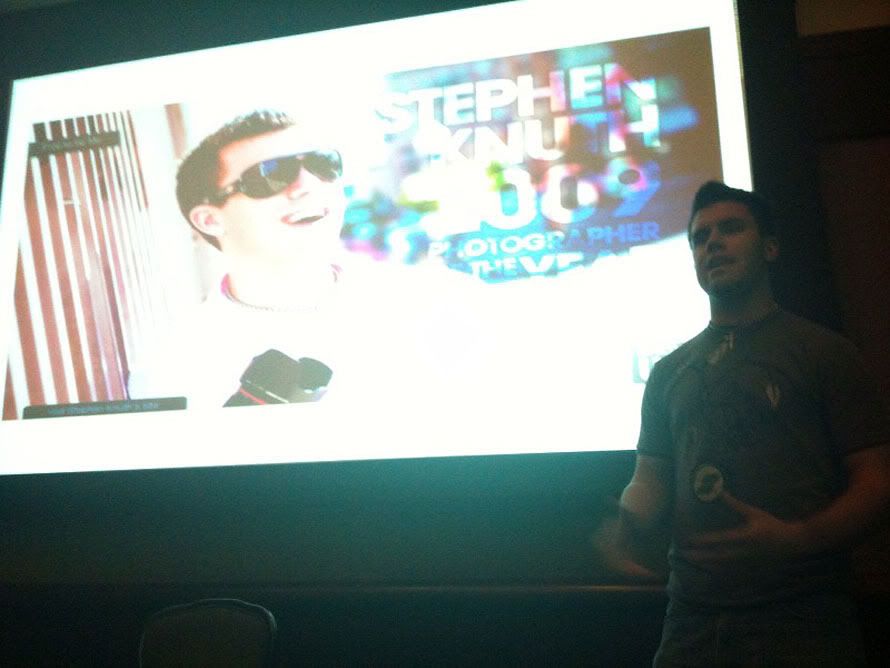 Hanging out at the ShootSac booth catching up with my friend, and now hair twin, Jessica Claire. She was taking these fun polaroid-like pics!



Always great to see old friends, Lain Eubank and David Esquire.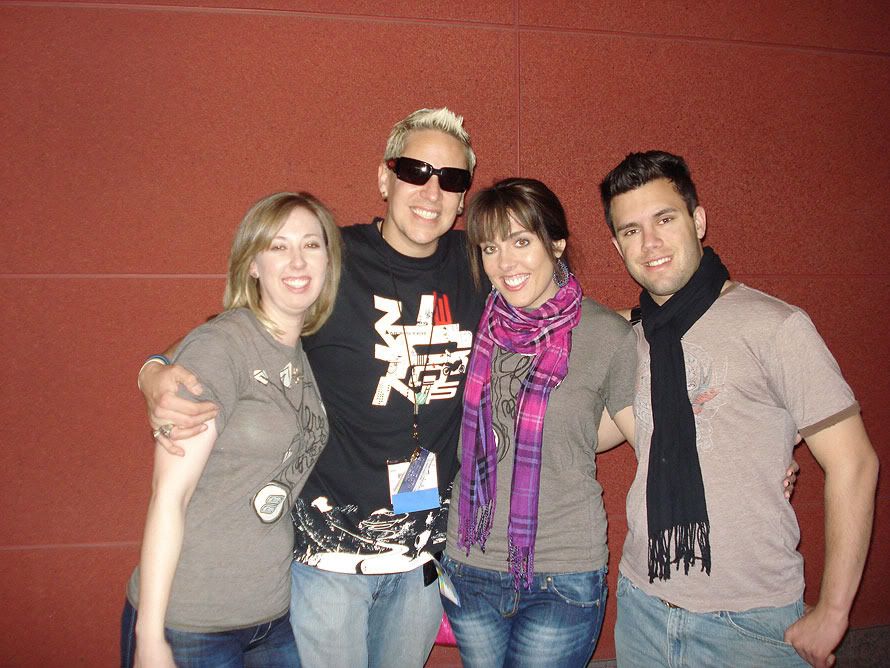 Stephen and I had dinner with some of our favorite people, Jody and Zach Gray!



One last pic before we left of the very spot we first met a year ago (though I don't remember it, whoops!)

Such an amazing time with lots of great new memories! I was also tagged in a lot more photos on
my Facebook
! If you've never been to WPPI, I definitely recommend you start saving up for next year. It's like Twitter, you don't get it until you dive in!
Labels: For Photographers