Trina spent the day with me!
Oh gosh.
I can't believe I'm blogging my very last
"Spend A Day With Scarlett."
It just seems like yesterday when I nervously pushed the "Publish Post" button on this blog in
August 2008
to announce the news to the world. So many fears and doubts crep through my mind back then. The first one being "Who am I to think I can teach? I've only been a professional photographer a year and a half!" But for whatever reason, so many of you were following my blog and filling my inbox with questions about how I did what I did, and I wanted to help. Thus came the birth of my 1-on-1 workshop. I told my mom that I would be lucky if one person came, but God blessed me with the faces of 30 beautiful women to serve, some from as far as Germany and Canada. (For me? Crazy!)
I sit here with the same doubts and fears about my 1st
group workshop
coming up in two weeks. Now, 3 years into doing this, I still question, who am I to teach? I know there are so many better/cooler/more experienced/people with more Twitter followers and Facebook friends/more successful photographers out there. But I love what
Mike Colon
said to all of us at his 1st
Hawaii workshop
. (He's having
another one
, I highly recommend it!) He said "I don't care what level of photographer you are, you ALL have something to give and some kind of knowledge to share. Each one of you could be speakers or teachers."
I never imagined myself as a teacher, and God knows I have a horrible fear of stage fright when it comes to speaking. But it's crazy how I've discovered how much I LOVE to teach and to provide someone the tools and inspiration to turn their photography dreams into a reality.
So now I bring you
Trina Lewis
, who came all the way from Edmonton, Canada! From what Trina told me, when she was here, they were up to their knees in snow and a Florida vacation with the family was much needed. Yet, when she was here, it had to be one of the coldest days in Florida this winter. We were all bundled up shivering and barely able to feel our hands as we shot our bride on the beach. Here's a pic Trina grabbed of me in action trying to focus and press the shutter with my gloves on. Seriously, I don't understand how people live in the north!
Here's my favorite pics I took of Trina and of our gorgeous model Summer (who you might remember from
this previous day
with Mindy!)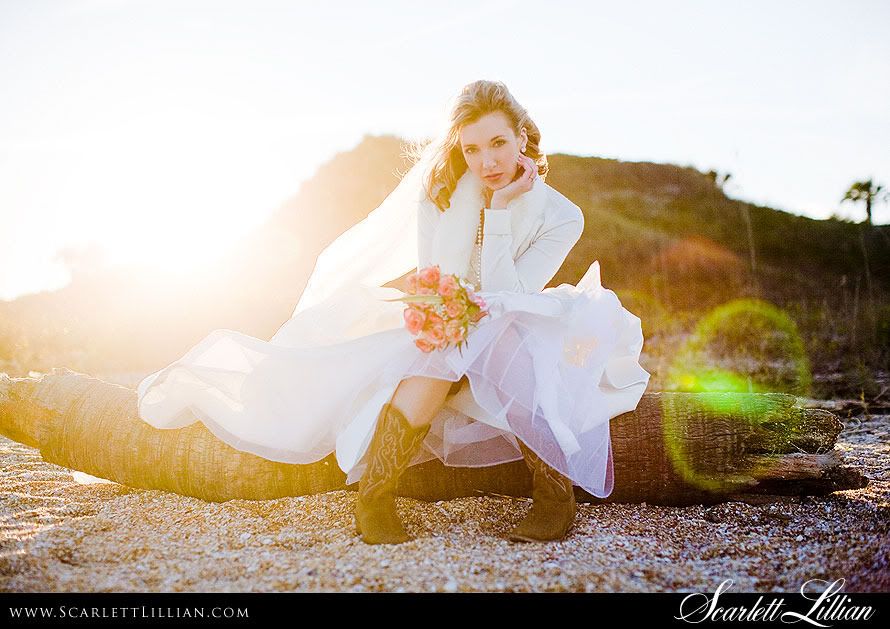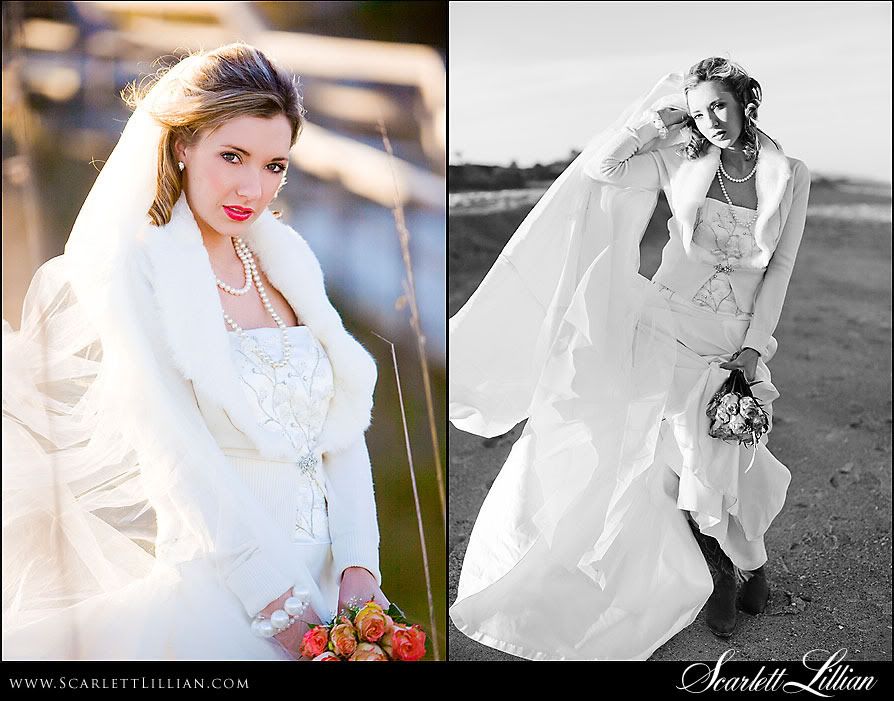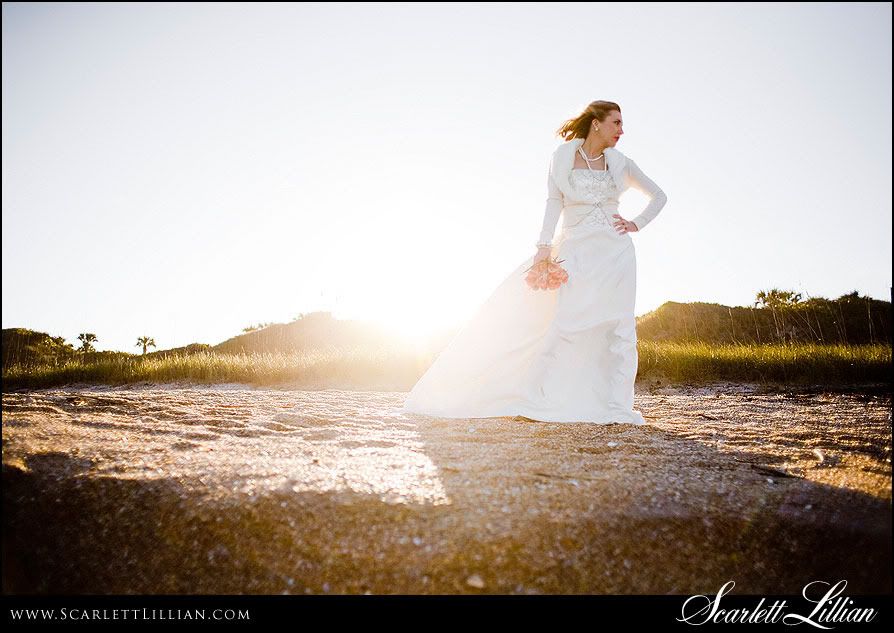 Labels: For Photographers, Scarlett Lillian Workshops, Spend A Day With Scarlett