Hawaii: Part 1
Ahhhhhhhhhhhhhhh, to think, this time last month I was
laying in the hammock
underneath the warm Maui sun. Ok, so I can't complain, it's been pretty warm here in Florida this winter too, but it doesn't match the beauty of the Hawaiian islands. I was so excited to make it over there for my first time, a life long dream I've had since I was little girl that finally came true!
I was there for half work- half vacation. I attended the fabulous
Mike Colon
workshop! Mike has had such an impact inspiring me as a photographer from day one, and it was exciting to hang with him and other photographers from the islands and mainland learning and growing more together through our shared loved of photography! Mike truly spoiled us with a mansion on a cliff that overlooked the ocean,
a gourmet personal chef
who provided 5 meals a day, massages, surf lessons, and snorkeling lessons turned touring the lava fields because of the rain. I even came THISCLOSE to whipping his butt in poker on the last night, all which you will see in my upcoming video blog about
My December
.
I didn't take a lot of shots of the island itself because I was also filming a lot of the scenery, but here's a few shots I could get while out on photoshoots.


These trees were ALL the rage on Maui. Ok, not really, but they did cause a lot of pain. We kept stepping on their thorns that they drop on the ground. Apparently, the story goes that missionaries brought them over ages ago to try to force the Hawaiians to wear shoes. Only problem is, they even went through our shoes and stung us!



This one is my new wallpaper on my desktop!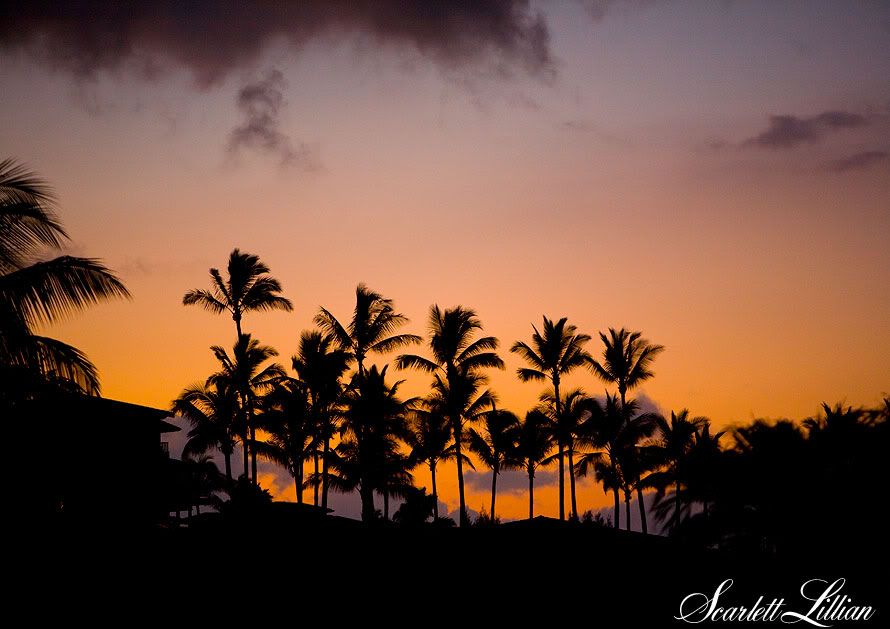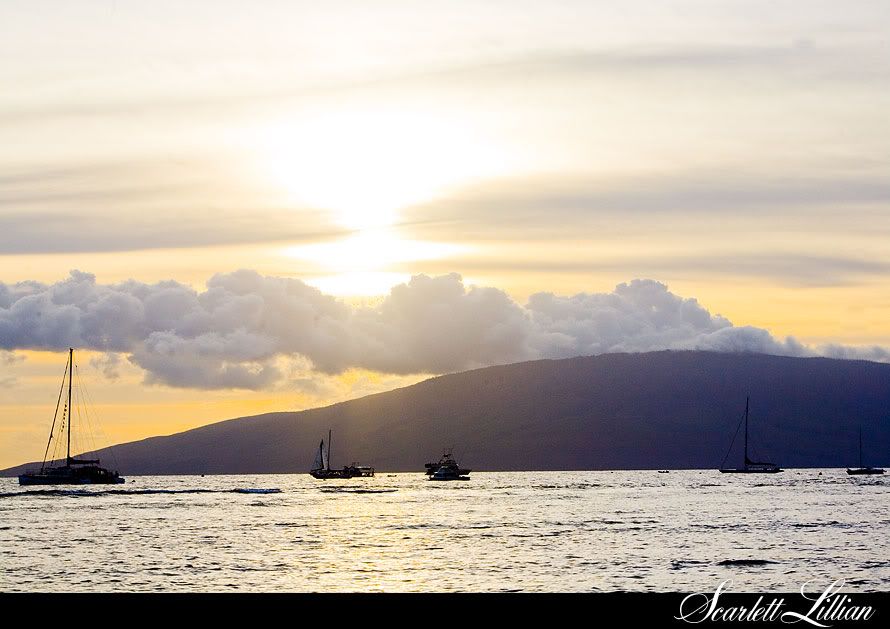 And here's some shots Mike got of the others and I while out on our photoshoots!

Chimping with Luke Edmonson and the other Mike, Mike Adrian!



Moi and some of the other girls! (L to R) Joanna Tano, Mike's assistant/model Rosanna, Natalie Norton, Sommer Holden, and Carla Jalbert. Mike shot this completely in the dark at like 25,000 ISO or something. Nikon's are crazy!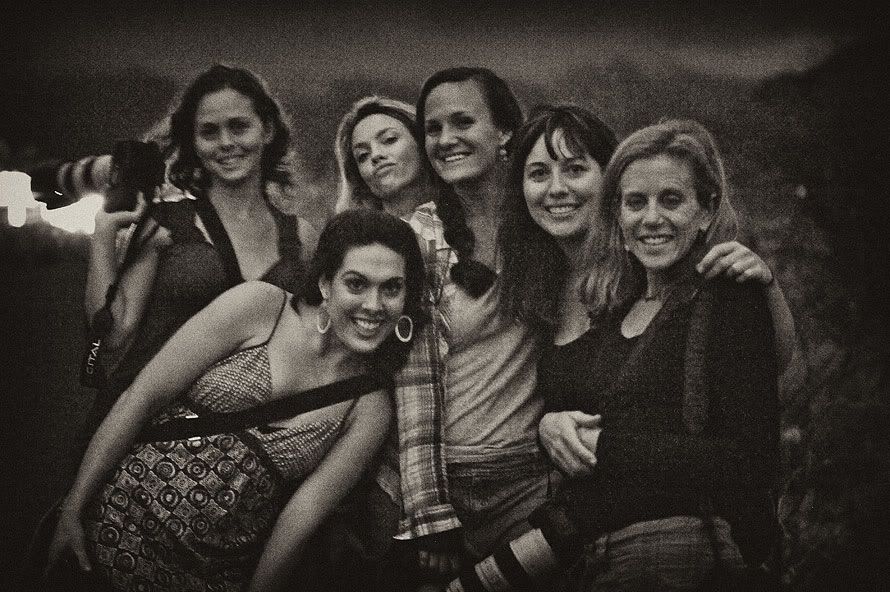 Walking to the next shot with Corey Ann and Joanna! I know, I'm always making funny faces!



The paparazzi! I LOVE how Luke's just chillin' plotting how to shoot his next "demon bride." LOL Inside joke!



A drowned rat pic with (L to R) Mike's wife Julie, Natalie, Luke, Gavin & Erin, Mike, and Mike Colon and I in front! We got rained out of snorkeling, and instead Mike took us to see the lava fields. FYI, that's my video camera the other Mike is holding under his jacket in case you are wondering what the heck?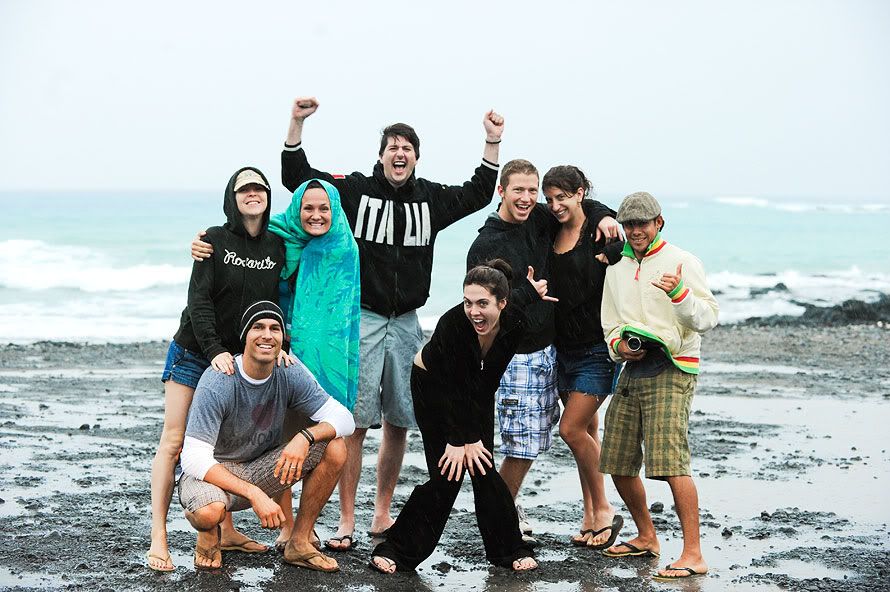 And some shots I grabbed of Mike and the gang!



Here's some more shots that my new friends and I grabbed of each other!

Luke is so chocolate!



Thanks to Erin for grabbing these surf shots of moi!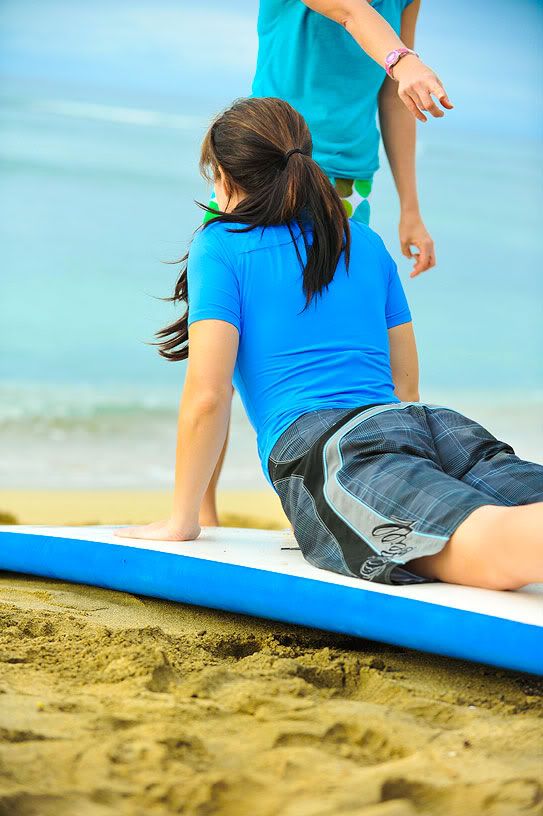 WOO HOO, I stood up! And more than once!



Corey catching me making more goofy faces!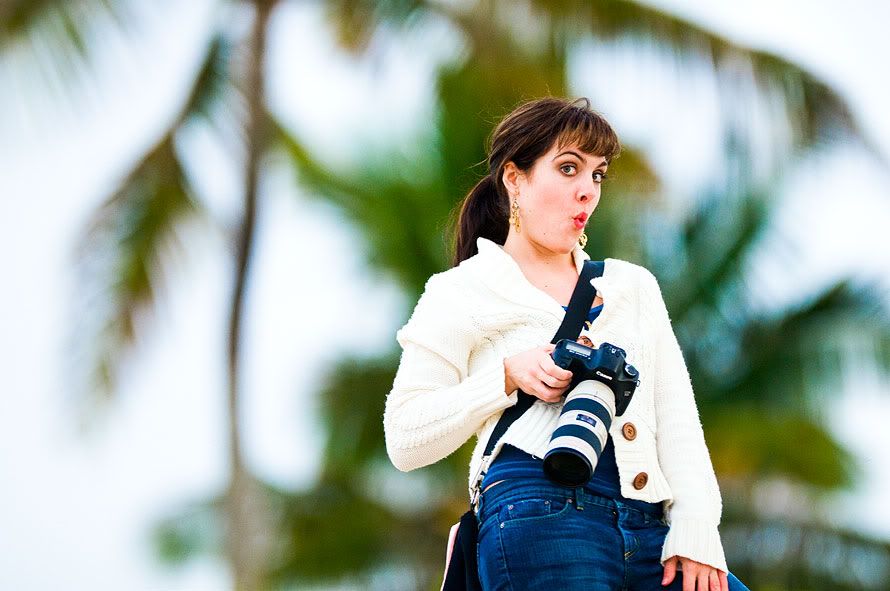 Mike Adrian brought out his strobes for us to play with. Here's Corey Ann catching me in action. The result turned out hot and I even won the photo contest with this shot! Check back for the winning picture in Day 3's photoshoot!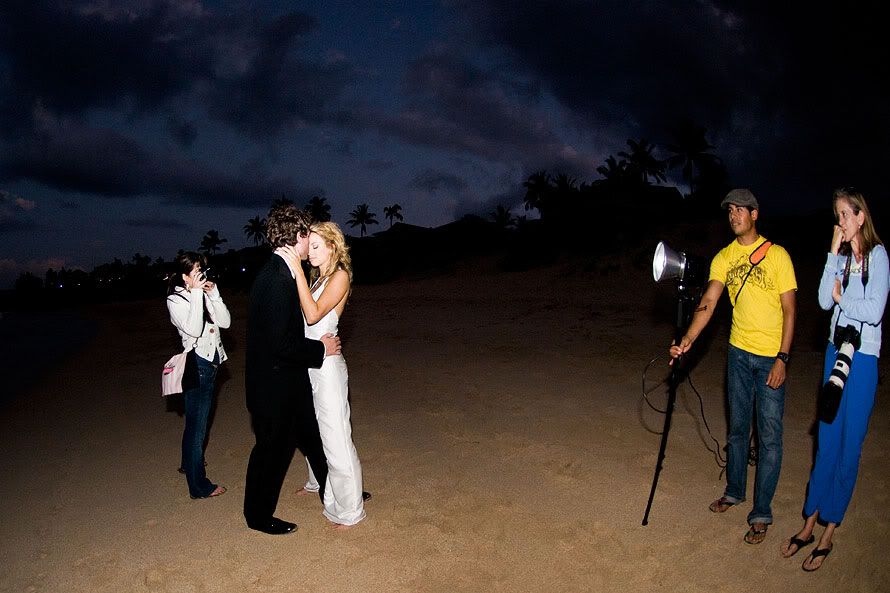 Again, thanks to Luke for this pic of me with the bride and groom! If you also want a custom ShootSac cover, contact my embroider at sandra18191@earthlink.net.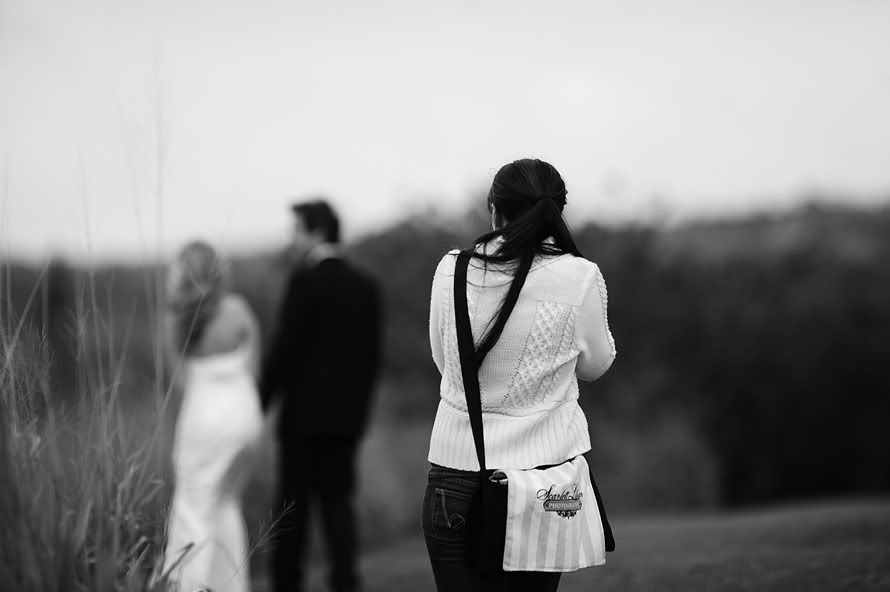 Mike's oh so cute little boy, Aiden. I thought it was precious how he was just chillin' on the Buddha and had to catch a shot.



In the classroom shots of Mike teaching! Luke as the supermodel!



More pics by Corey Ann!



I should get the crown for the Chimping Queen.



Just kidding, I do shoot too!



Let's play, Where's Scarlett? Or Crouching Scarlett in the Bushes.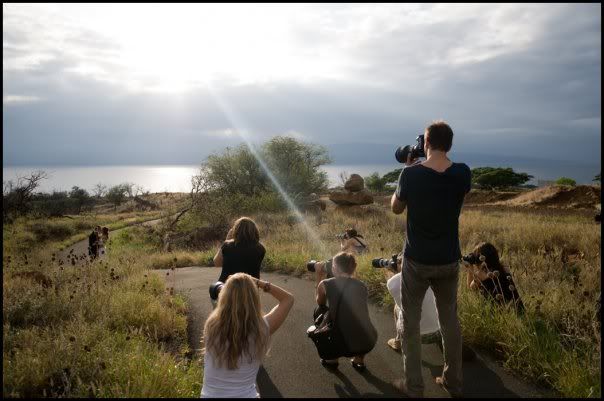 Yes, mom, I know my posture is horrible when I shoot!

Next up, each day this week, I'll be posting the hot images from all of our different photoshoots! Stay tuned!!
Labels: Destination, Engagement