I'll see you at PartnerCon!

Moi and my fabulous friend David Esquire goofing off at last year's PartnerCon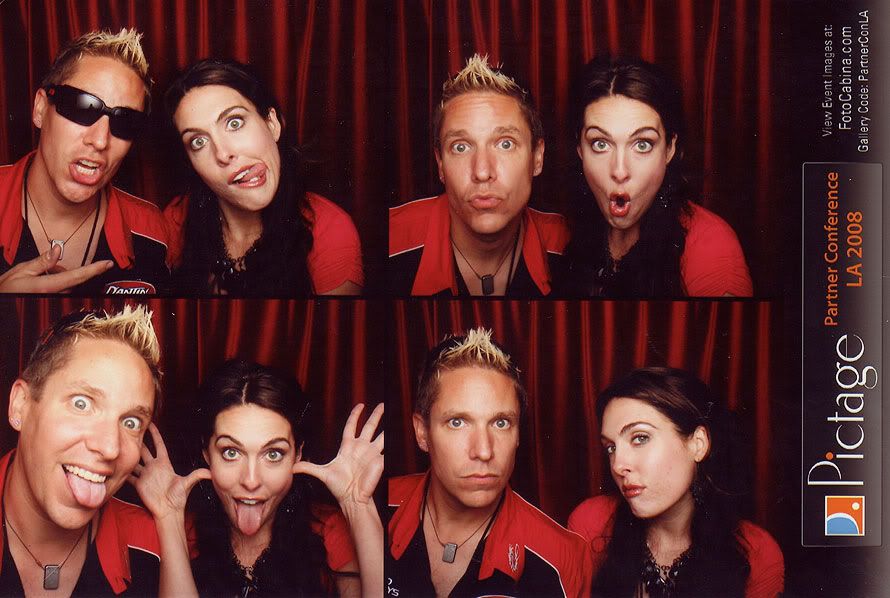 This time next week I'll be in NEW ORLEANS! Woo hoo!
For those of you who don't know, on Tuesday November 3, I will be speaking at the annual
Pictage Partner Conference
in New Orleans, Louisiana. (Last year it was held in Los Angeles,
click here
to see my adventures in The Hills!) The Pictage Partner Conference is a 3-day conference of speaking sessions, hands-on shooting workshops, and knowledge sharing tailored for professional photographers.
For all of you professional photographers out there, Pictage members or not, I would like to encourage you to attend. It is an experience that is guaranteed to benefit your art and your business. If nothing else you will come away from this event with a closer network of colleagues and inspired to take your art and your business to the next level.
Come to my session! I have titled my session,
"Find the Fabulous In Each Bride & Groom"
, and I look forward to sharing with you all my secrets to making my clients look like rockstars! I hope you'll join me there!
For more information like hotel, schedule, speaker bios, and to register visit the Partner Con website at:
http://partnercon.pictage.com
Can't wait to see you there and meet new faces! If you are going to be there and we haven't met yet, please come up and introduce yourself! I would love to meet you!