The real reality.
I've been doing my best to allow myself to take off time away from the virtual reality that has become my life as a photographer, and instead fill that space with the room to enjoy and cope with my real reality the past two weeks. With the passing of my dad, suddenly the last thing I wanted to do was spend time on
Twitter
,
Facebook
, blog or email that usually fills my days. It wasn't a complete detox b/c yes I had my iPhone with me part of the time, but otherwise, I just simply wanted to spend time with my close family and friends... and enjoy a beautiful new relationship that has brought me so many smiles in the midst of a sad time.
Because of this temporary withdrawal from technology, I have so much to blog about and catch up on. But not only did I detox from virtual reality, I detoxed from being a photographer. Below you will see, my friends
Darice Michelle
and
Lyndsay Hyatt-Almeida
captured so beautifully the most important day of my life. The day we celebrated the end of my dad's life. And what a celebration it was!
One thing about my family, we never do things like anyone else. And my dad's funeral was not going to be an exception. My mom didn't want it to be a sad funeral. My dad believed in living to the fullest, and she wanted his funeral to be a true celebration. She called it a "Wang Dang Doodle" funeral. In honor of his love, and I mean LOVE, for preserving Southern Heritage and all things related to the Civil War (hence how I got my name, Scarlett, after the book and movie
Gone With the Wind
), my mom brought in Confederate re-enactors to send my dad off in a truly beautiful procession following a horse-drawn carriage, and Southern Belles singing "Dixie" as he was placed in his new home. Afterward, we celebrated with a big party full of lots of my dad's favorite Southern dishes like oysters, macaroni and cheese, black-eyed peas, BBQ pork, fried chicken, collard greens, cheese grits, sweet tea, etc. My dad believed in goooooood eating, and sharing good food with others!
The Florida Times-Union even came out to do a story for the newspaper, and you can view the reporters blog entry and published stories
here
,
here
, and
here
.

Here are some of the great shots everyone got that I borrowed from their blogs!

My mom displayed all my dad's favorite things around the lobby including all his Civil War momentos, golf achievements, FSU Seminole trinkets, and the hundreds of cards he received from all of YOU!



The confederate soliders.



My dad's coffin adorned in a Rebel flag and the canvas photos I had given him and my mom for their living room two Christmases ago.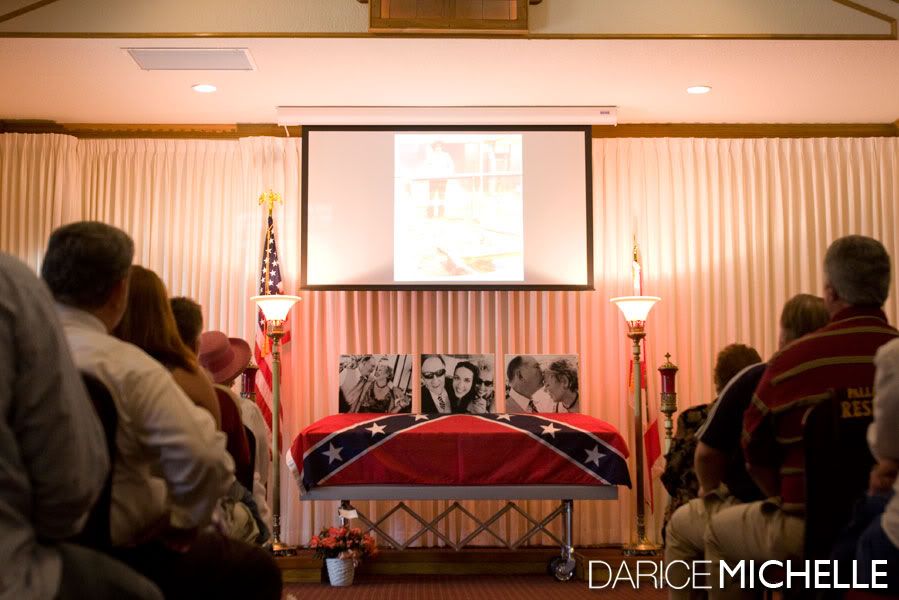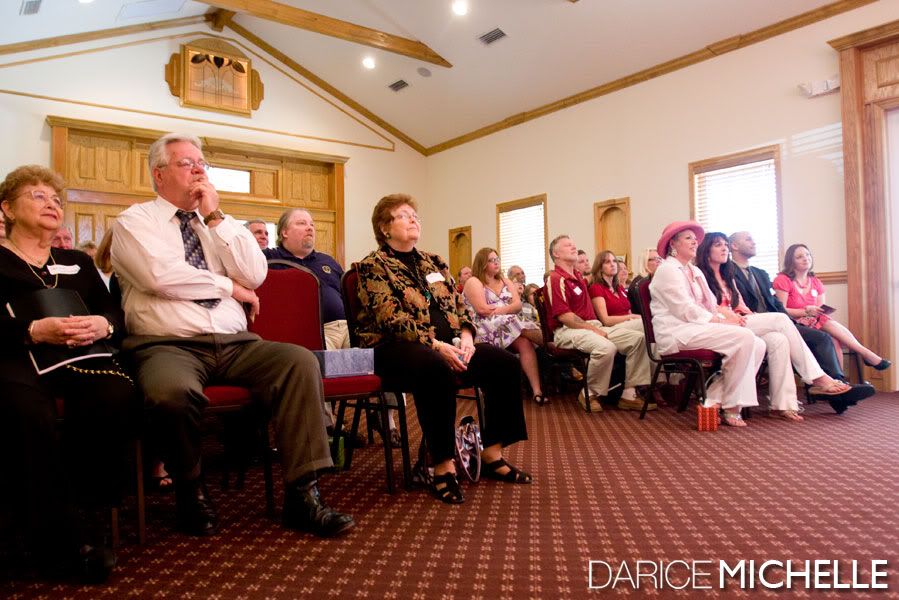 The preacher, Brother Bill Yeldell of Mandarin Baptist Church, who baptized me in 1994.



A little cry, ok a big cry, when watching the slideshow I made for my dad. You can view it below.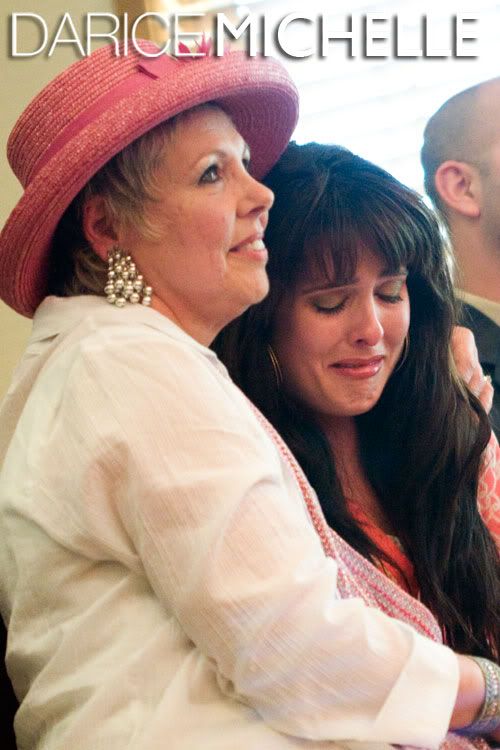 Someone special holding my hand through it all.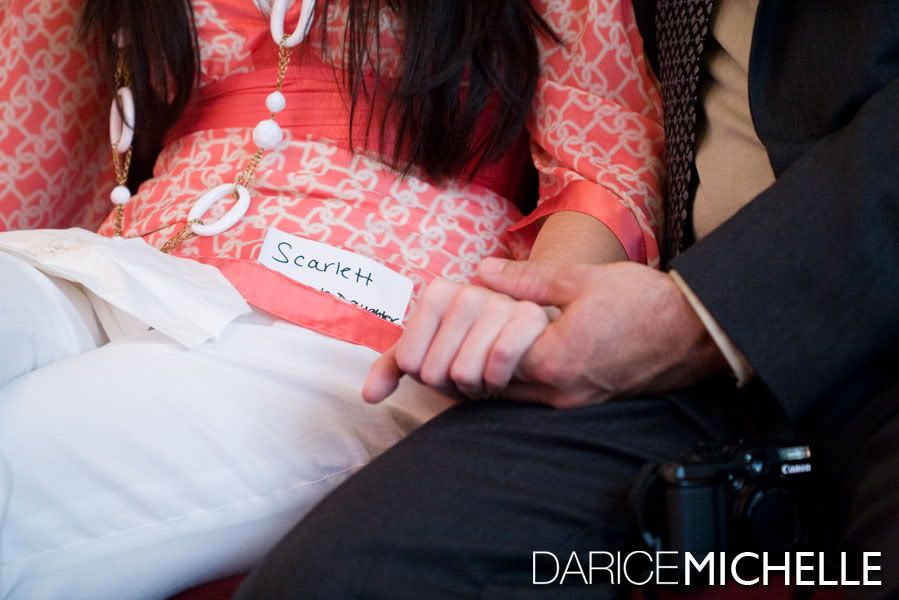 Laughing at how funny dad was dancing in the home footage in the slideshow!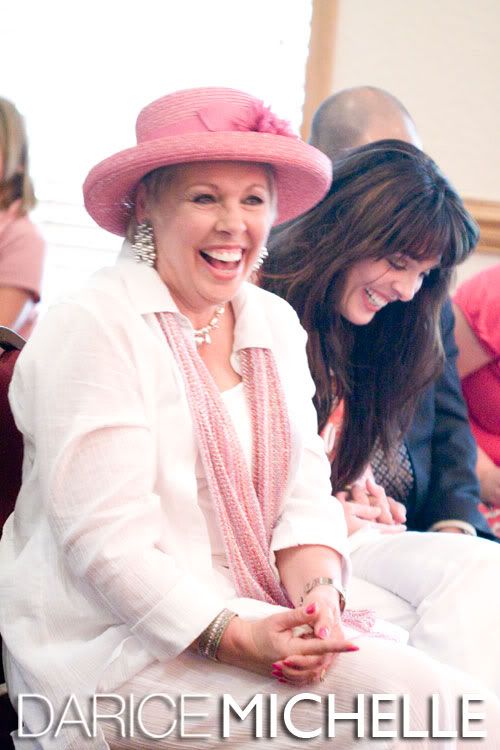 I love this shot of my mom watching her sweetheart!



My dad's best friend, Eddie C, doing the honors of placing my dad on the horse-drawn carriage.



The beginning of the procession line. I was told about 200 people followed behind. What an honor for my dad!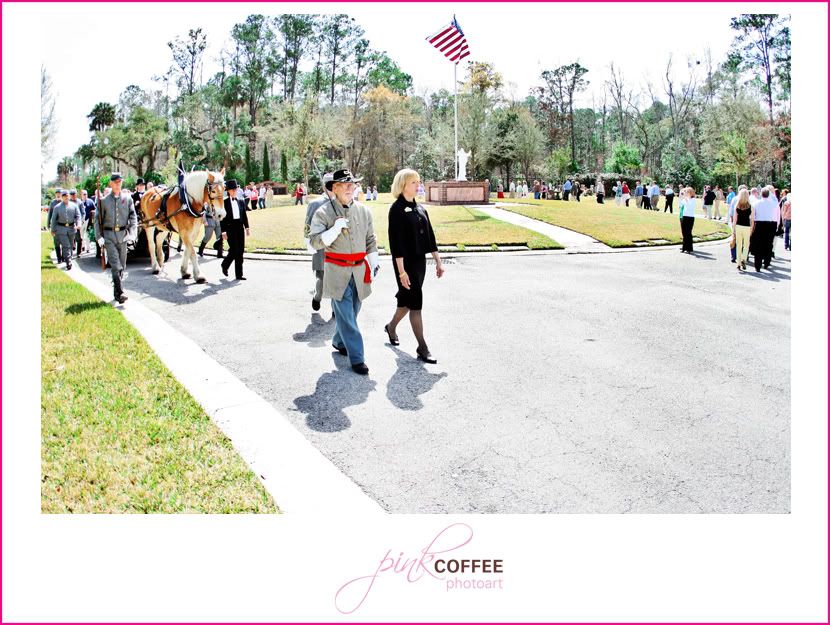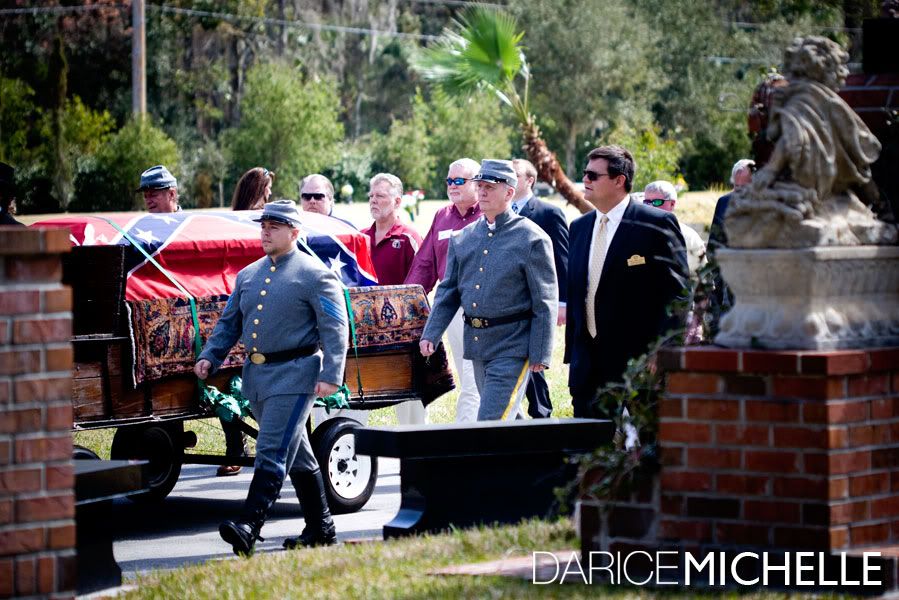 Giving my mom a kiss with my... uh... bodyguard. :-)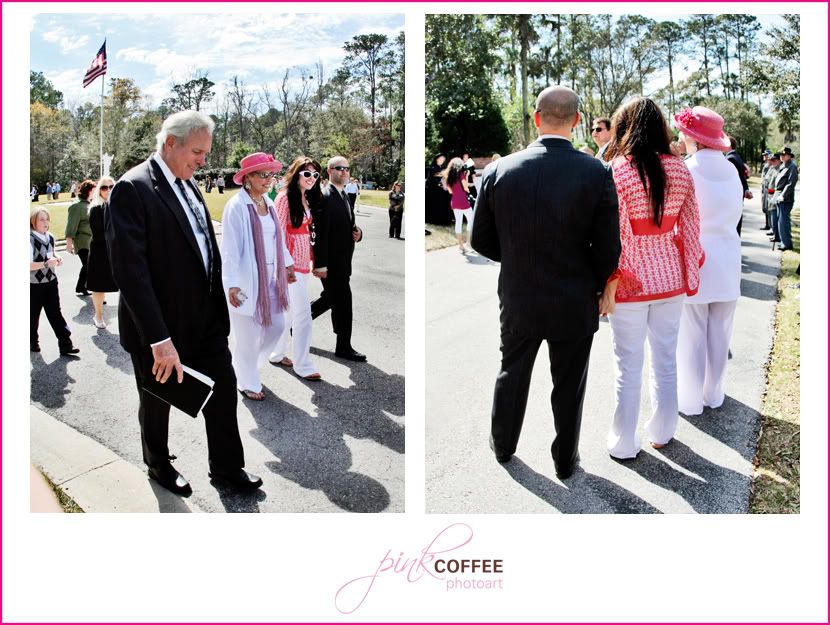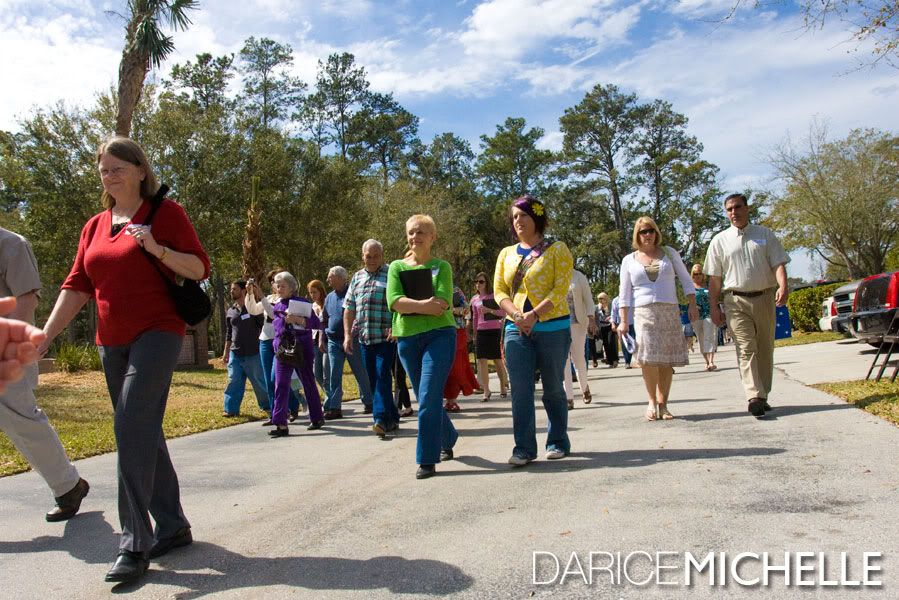 At the mosemleum where he rests now.



More cool details.



Me and momma.



Singing Dixie.



Smiling at the party with my good friends Ginger and Darice!



With some high school friends!



My middle school girl friends, Rachel and Franca.



More girlfriends, Katie, Ginger, & Kacy.



My friends/old bride & groom Corinna and her husband Bobby.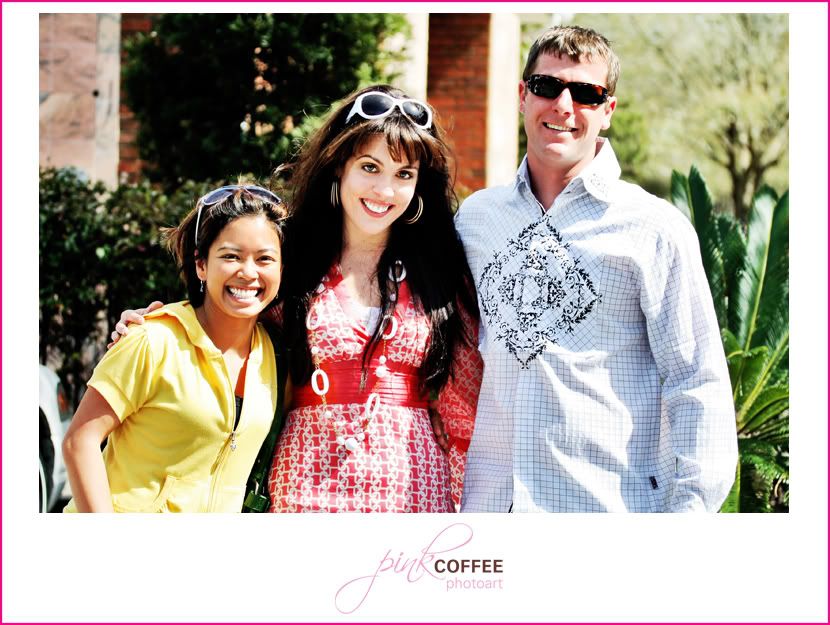 Mom and me and Darice again!



Mom with the lovely newspaper reporter Tracy Collins.



A picture Mark grabbed of my mom and I afterward in front of my dad's mosemleum and the garden area my mom planted around it for my dad.



And saving the best for last..... yes, now it's out in the open about my new mystery man, Mark. If you are a Facebook friend, then you probably saw the "relationship status" change discreetly over the weekend, so I figured it's time I officially blog some pictures with Mark. He came all the way out from California, where he lives, to be my shoulder to cry on, but he really brought so many more smiles and laughs that I needed the most in this time. I love these few that Darice grabbed of him and I at my dad's celebration. Doesn't HE have the best smile in the world?? he he he


And a cute one from Lyndsay. I love how the party is swirling around us, and we are just caught up in our own little world. One day I'll spill all the cute stories on the blog of how our story has unfolded, but for now, we are enjoying being caught up in own little world. :-) There's more pics of us on Mark's blog if you want to snoop! he he

Lastly, here is the video slideshow I showed at my dad's funeral service full of years of photos and video footage of him and our family. It's funny how I think I've cried all my tears I can, but everytime I watch this, they still come pouring out. So you might want to grab some kleenex before watching. Enjoy!
More blog entries on the way..... a very belated WPPI recap with Lyndsay & Anderson's hot night shoot, my After Party, another glam fashion session.... other fun photos... whew, I'm behind. But I need to catch up with clients first. Back to email and editing! If you have emailed and not received a recent response, I'll be doing my best to tackle my inbox this week! Thanks for your patience!
Labels: Personal