Christmas at the Williams house!
One thing I love about Christmas is going home to my parents. Ok, so yeah, they only live 15 minutes from me, and though I stop by their house from time to time, it's rare that I ever go back to spend the night in my old room like when I was a little girl. But Christmas Eve, I spent the night and we woke up early to unwrap all the presents under the tree. Then my grandparents came up from Orlando to celebrate with us in the afternoon, so it was great to have other family there too. Overall, we had a nice relaxing laid back Christmas day full of too much food, but more importantly, full of a lot of love. Here's some crazy random pics of the day!

Rhett insisted being in everyone's business with each present we unwrapped!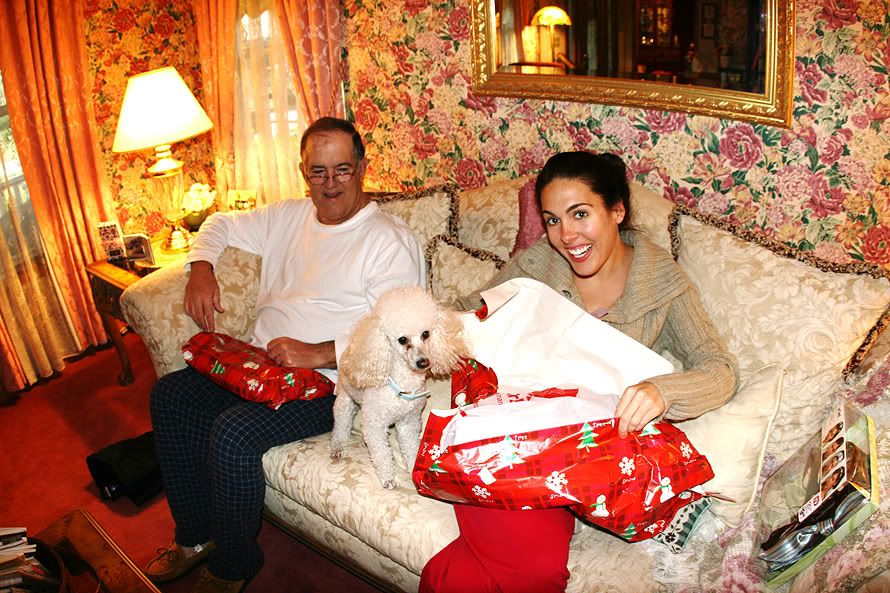 Dad trying on his new FSU hat. (He's their biggest fan!)



I'm a true chocoholic, so I got a big kick out of this birthday card!! I'm sure this is what I looked like as a little girl!



And the inside...



Rhett got a little mad I stuck a bow on him and he refused to look at the camera for a pic!



This was the big present I got my parents for Christmas. A trio of canvas photos blown up of my parents in love... and one with me too!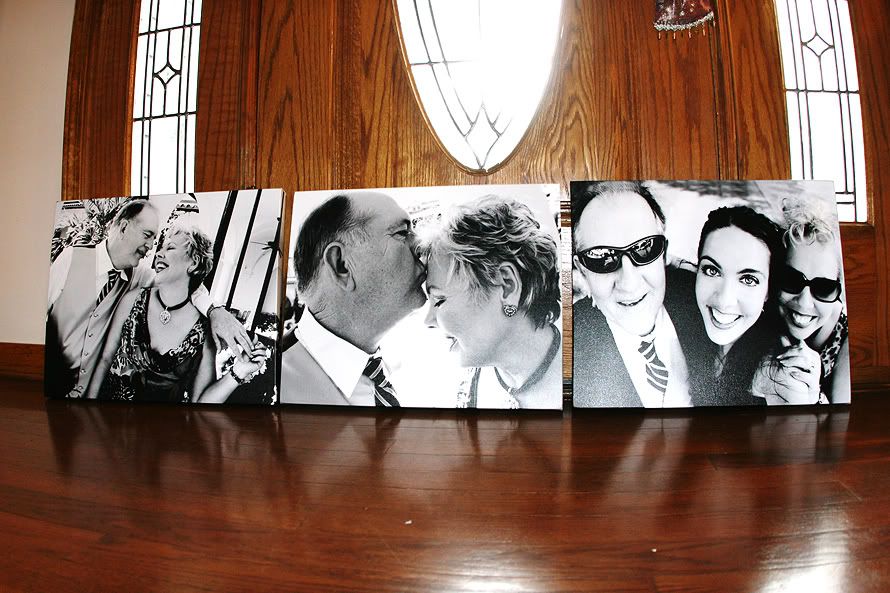 My FAVORITE present I got this year! The Juicy Couture purse I had on my wishlist, with a shiny gold wallet to match! Was this purse made for me or WHAT?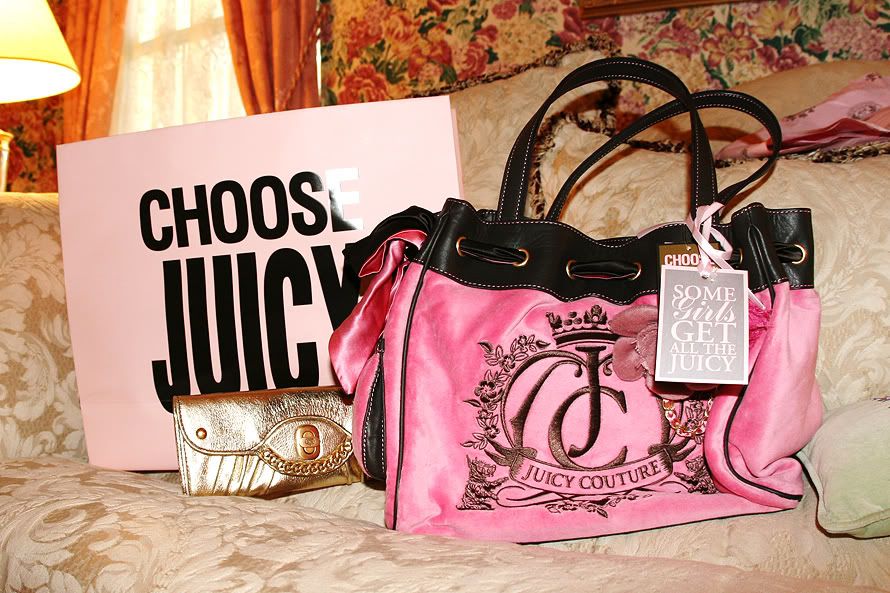 I love the tag on the purse! So true!



Me and my grandparents! (And I can't believe I'm putting these pictures on here of me with no make up on!)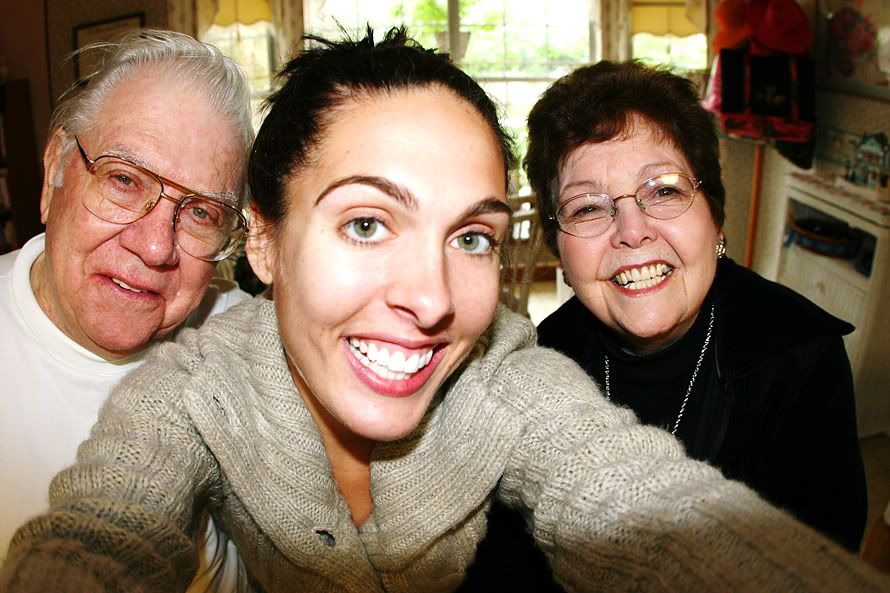 Funny faces with my grandparents!



The two sweethearts of 56 years!

A big thanks to everyone who sent me such sweet emails, text messages, comments on here, MySpace and Facebook all day long wishing me happy birthday! I hope everyone had a wonderfully blessed Christmas day!
There is one more very yummy Christmas/Birthday gift Santa brought me this year, but I'm going to wait and reveal it after the New Year. I will say though that it's something that makes me smile very very much. ;-)
Oh, lastly.... for all the people who requested a Christmas card from me, I'm sad to admit I JUST NOW got them out in the mail today. But it's not my fault! For once in my life, I was trying to do it early and had ordered them in early November, but I ended up having so many printing errors with the printer I used, so I had to get them reprinted and reshipped, and with all the crazy holiday shipping, I didn't get them until Christmas Eve. Lovely, so much for getting them to you before Christmas! So just like everything else in my life, the cards will be arriving late in your mailbox. But they are on the way, I promise! And thanks to everyone who requested one! I hope you will find that they are worth the wait!
Labels: Personal