Beth spent a day with me!
For the 13,000 people that voted in the
Spend A Day with Scarlett contest
I held on my blog in August, you will remember how FABULOUS Beth's entry was with her old fashion cakes and adorable tutu dog, Lucy! Though
Lyndsay
won your vote for the new
Flosites
blog that she's still working on, I chose Beth as a surprise winner to come spend the day with me because I just adored her photo, and her doggie too! She did end up getting a custom Flosites blog on her own, so be sure to go
check it out
, her branding is great! I heart it!
Though I surprise each Spend A Day photographer with a goody bag, Beth was so sweet to show up with her own blinged out goody bag for me full of fun fashion and accessories. She knows me so well!
Here's some fun colorful photos I took of her, and then some glam ones from our photoshoot!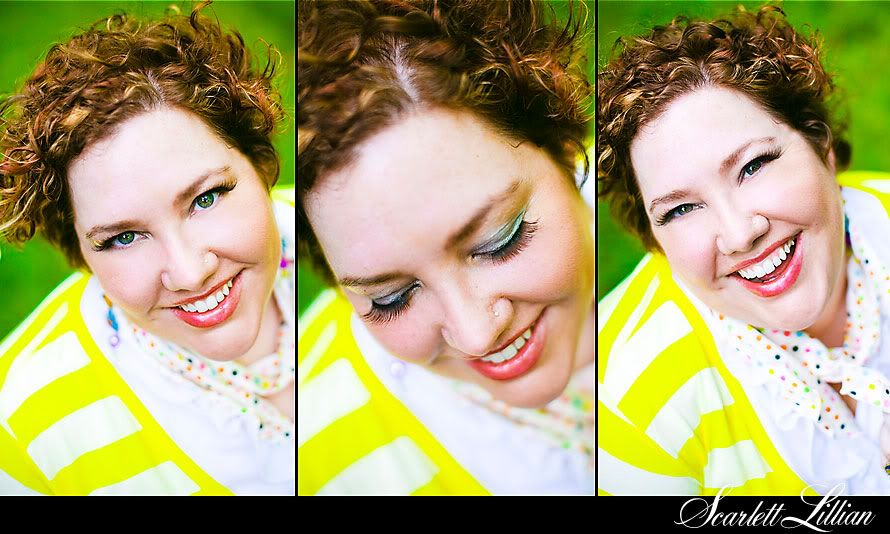 She wanted me to make sure to get some shots of her great shoes and ring!



Here's her in action at the photoshoot experimenting with my Pocket Wizards!



Our model Cheryl is the little sister of one of my high school BFF's! I can't believe how growny she's gotten, but has grown up sooooo beautiful!



These kind of shoots, I shoot more like the style for a fashion editorial spread, so I've pieced together the images as I would imagine them in a magazine! And thanks again to your-dream-dress.com for letting us borrow the amazing Kenneth Pool dress!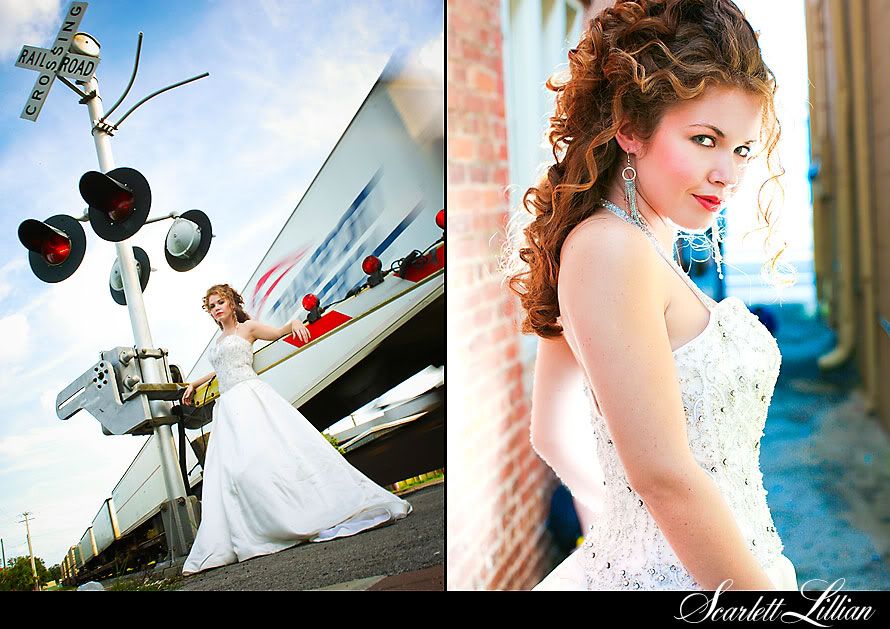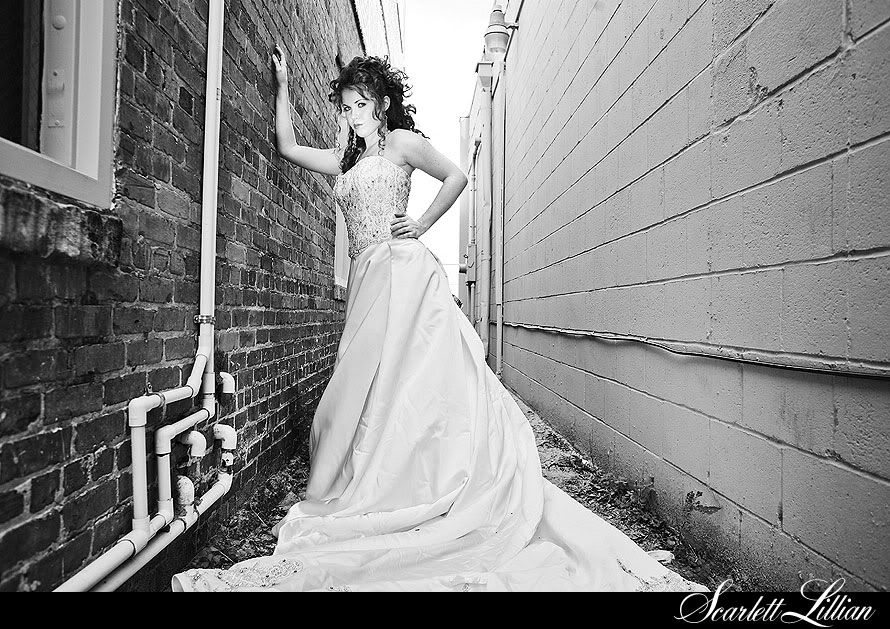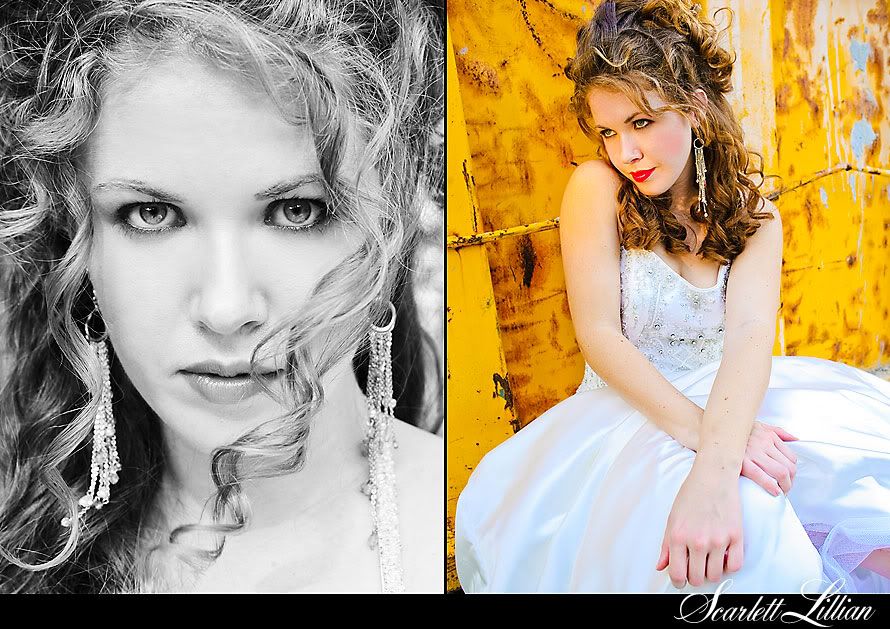 Cheryl has perfect features, I swear!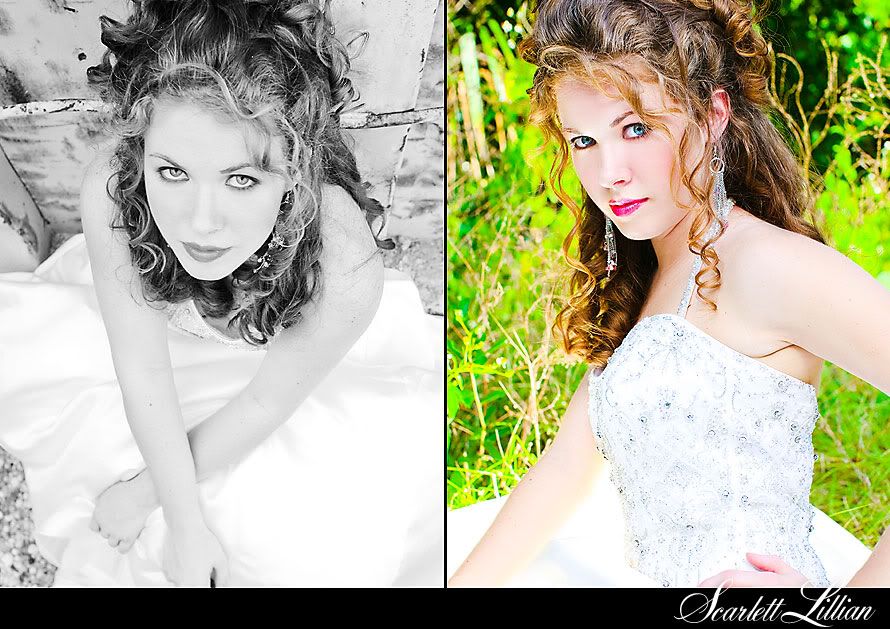 Later that night, Beth and I met with Lyndsay for dinner! It was so fun to meet both of the contest winners in one day!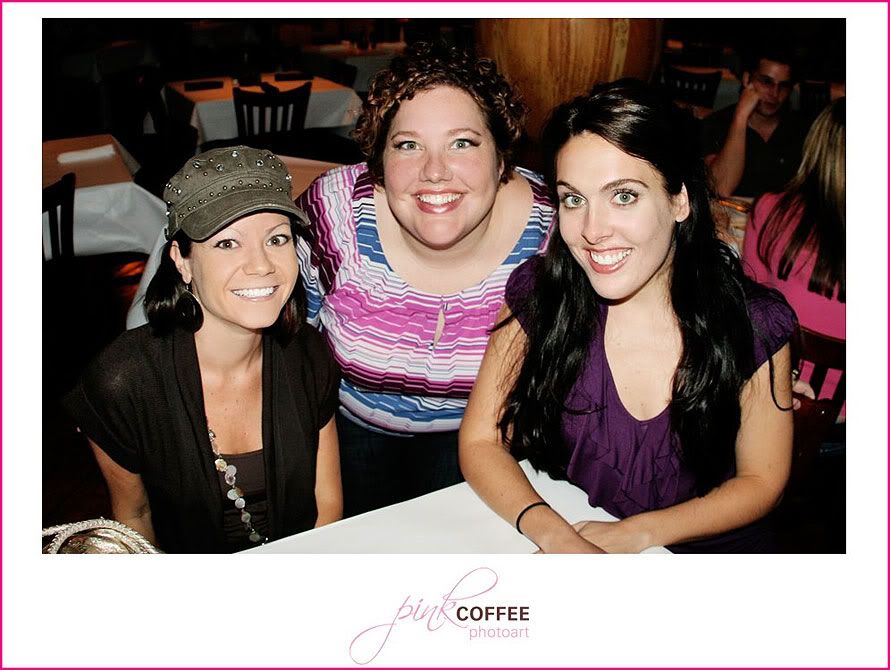 And on Tuesday,
Ginger
came to spend the day with me. Here's a teaser from our photoshoot using Spend A Day Alum
Krista
as our model!
Labels: Bridal Glamour, For Photographers, Spend A Day With Scarlett, Trash The Dress, Weddings