Life in the fabulous lane.
In the past year alone, my travel itinerary went something like this:

Tampa
New York
Savannah
Tallahassee
Orlando
Chicago
Miami
Las Vegas
Vero Beach
New York again
Vero Beach again
Savannah again
Destin
Jekyll Island a few times
Nashville
Dominican Republic
Jamaica

The last two were just in the past 30 days.
I really do live a fabulous life. It wasn't until this last trip to Jamaica that I realized that. I have friends who have never even been on an airplane. I have friends who have never even been out of the country. I have friends who can't even efford to travel or take time off to travel. I have friends who hate their jobs.
Yet, I get paid to travel around the world being able to wake up every morning to a job I'm so passionate about and love with all my heart. God has me on such an exhilarating adventure and though travel can sometimes be exhausting, I love wringing out every moment of joy from my journeys that I can. I can't wait to see what new destinations the Lord takes me to in the upcoming year! Maybe this year, I'll get to take a real vacation that isn't work-related. :-)
Next up later this month is Bald Head Island, North Carolina for the
Love Affair Workshop
and then Las Vegas again for
WPPI
in March. Who else is going to WPPI? This will be my first time and I'm so excited to attend! I hope to meet you there!!! Also, my fab friend,
Lauren Wright
, and I are looking for two more roomies. Hit me up at
scarlett@scarlettlillian.com
if you want to room with us!
I still have a fun Flirt session to post coming up, but from my travels around Jamaica, here's a few randoms shots of the island life that I was able to catch from my taxi rides. Most of these were shot through the window with my fabulous new
70-200 lens!
(I know, I've been a slacker and was like the only photographer in the world who didn't have this lens. I didn't want it because it was too heavy for my girl muscles, but I finally gave in and got it, and yes, now I'm kicking myself for not having this sooner. And it's not as heavy as I thought. If you don't have this, you MUST get it. Beautiful lens and well worth the investment!)


This was the resort, Sandals Whitehouse, where I shot Preston Bailey's collections at. I can't wait to show you those photos soon!



I absolutely love this example of Jamaican culture. On the way back to my hotel, all of sudden my taxi driver sees this guy selling lobsters on the side of the road and slams on the breaks to pull over. He hops out for a few minutes to negotiate buying the lobsters with the random lobster dude. Like, just right there, in the middle of performing his taxi services, my driver stops to discuss his possible dinner. I just cracked up at the professionalism of my driver and how that would have never flown in the states. So of course I had to get a shot of the lobster seller and his goggles. Love it!
(Oh yeah, after all that, my driver didn't end up buying the lobsters!)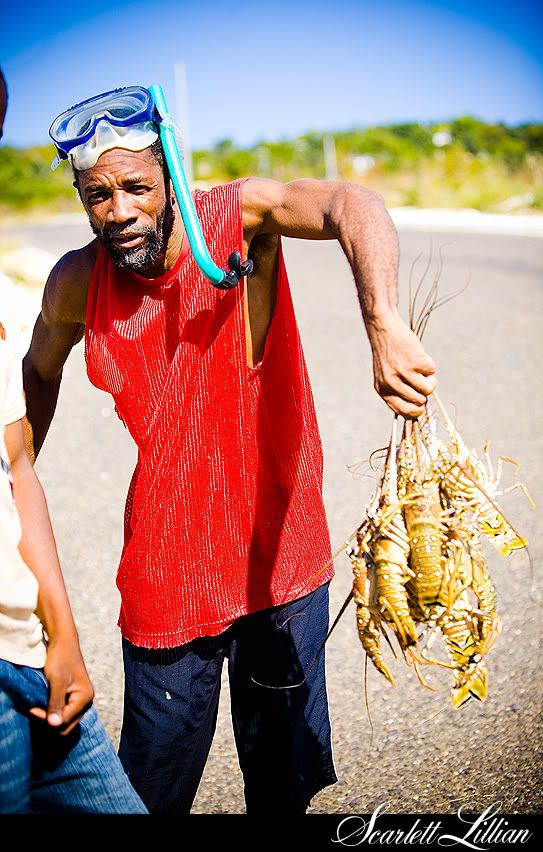 In Jamaica, there were just as many people walking and riding bikes on the side of the road as driving. And the government obviously knew the importance of good driving behavior, or at least tried to promote it. I admired the Jamaicans at how brave they were to walk along all the speeding fast cars.
I was scared for them just being in the taxi.



School just let out and the local children crowded the streets hanging out. They are the very reason the government promotes safety on the streets. I saw another sign along the way that seriously said "Children are our future, don't run over them," but unfortunately I couldn't get a shot of it in time.



The way squirrels are everywhere in the states, that's how goats were in Jamaica. They were everywhere!
I loved catching this one eating out of the trash, and then stopping to pose for the camera.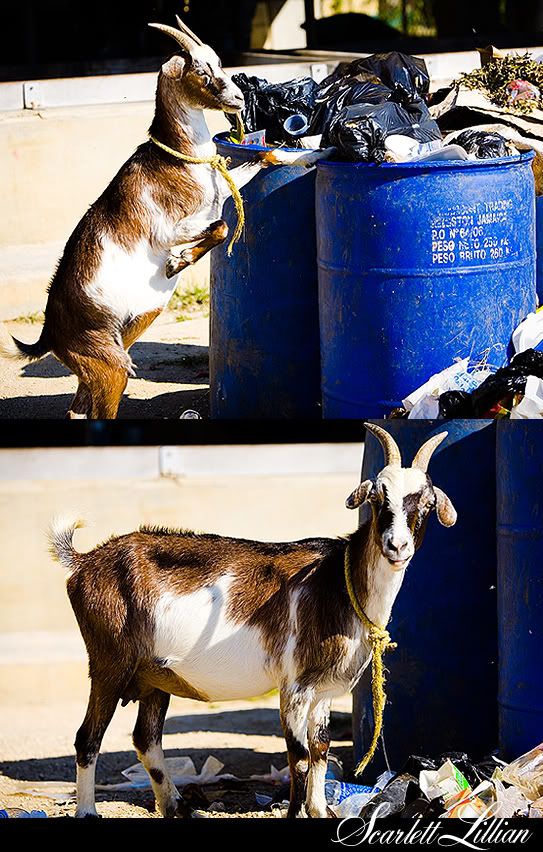 My driver took me on the scenic route through a popular fishing area of Whitehouse, and I hopped out here to catch a few shots of the beautiful rustic boats.



A lot of days, I feel like this boat. This is one of those shots that holds a lot of symbolism for me.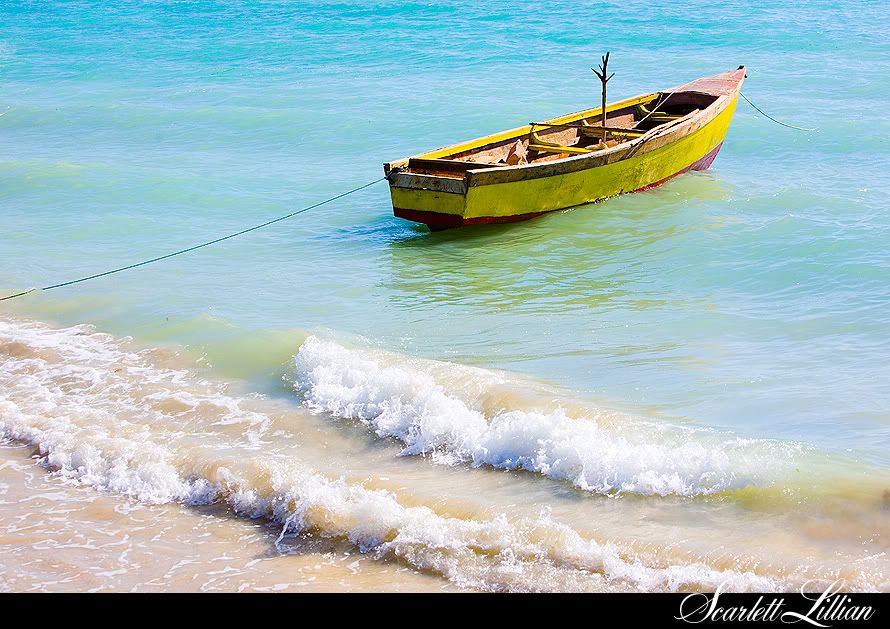 A lazy afternoon in Jamaica.



From Ghetto Phonic parties to Grocery signs, I LOVED how colorful all the signs were.



These hammocks were a very popular selling item all over the streets.



I wish the water was this blue in Florida.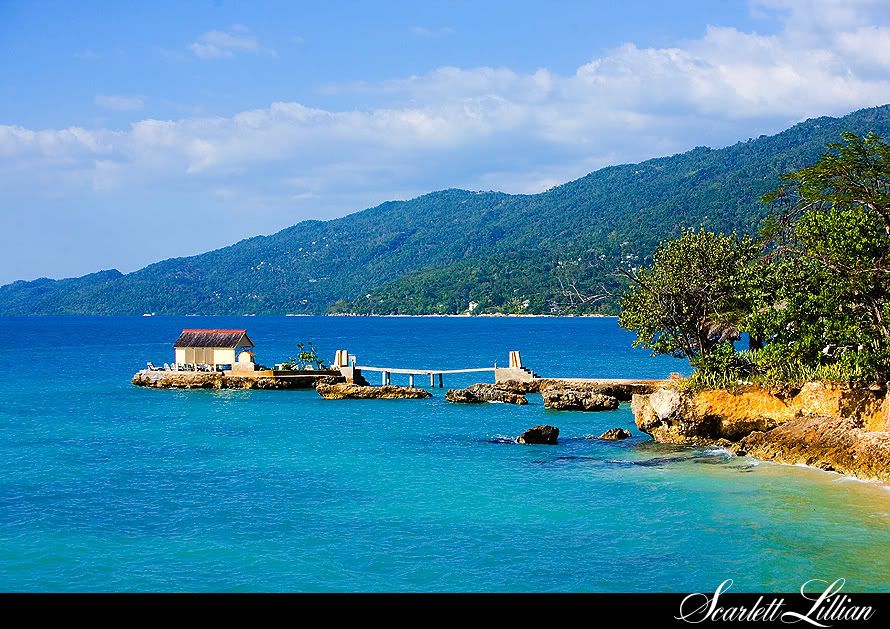 A typical grocery store.



A pink house!



Life in paradise.



This reminded me of that Will Smith song I loved in high school.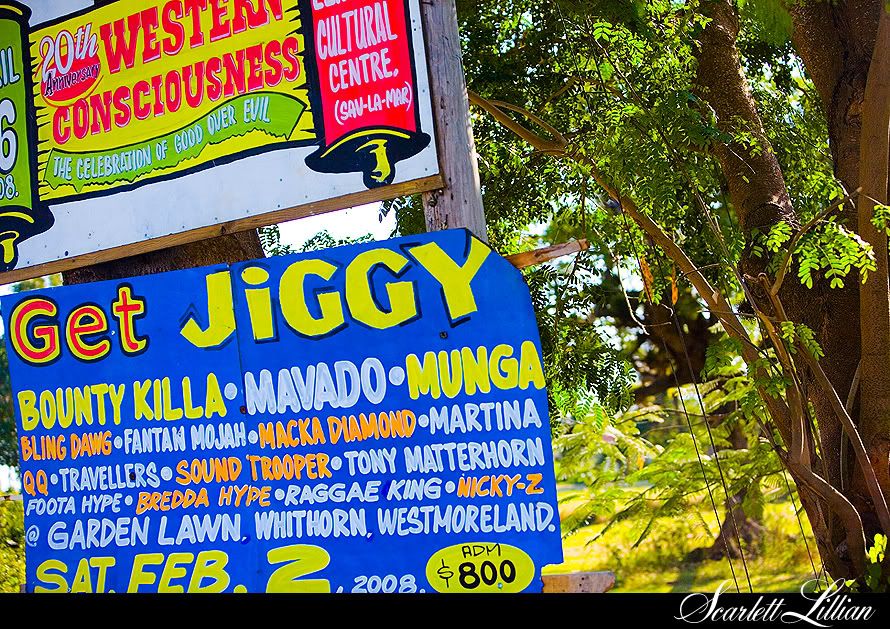 These peacocks loved hanging out around the hotel. Such a detailed beautiful reminder of how God is the ultimate artist.

Labels: For Photographers, Personal