Happy Birthday Rhett!
This time 7 years ago, I was heart broken. Like the completely-shattered-didn't-know-how-I-would-EVER-love-again-heart-broken. At the time I was still living at my parents and my favorite all time movie (still is) was Legally Blonde. I came home and told my parents, "I want a puppy." My mom and dad were like, "You? With a dog? We have a dog."
"Yeah, but" I protested, "It's YOUR dog, and I want a cute little chihauhau I can carry around in my purse. I'm heartbroken, and I need to transfer my love to something else!"
My parents fought the idea, but I was determined. I started visiting EVERY pet store around town until I found "the" perfect chihauhau. She was white and a toy breed and I was already imagining the cute little pink outfits I would dress her up in. I had named her Coco (after Coco Chanel, not because she was brown), and I knew she was "the" dog for me. After much begging and pleading, I convinced my mom to go look at her with me. We arrived back to the pet store and SHE WAS GONE! Someone else bought her! Danggit! How could I have been soooo sure she was the one for me and now to discover she totally wasn't? (Yes, that totally paralleled my break-up at the time.)
As I sat there and moped about my loss, the dog that is, my mom started walking around the store and pointed to this white fluffy poodle. "What about this one?" she asked.
"Oh mom, poodles are so cliche," I protested. "Plus, it's a male, I want a girl."
But then those puppy eyes grabbed me. And he perched up on the side of the pin as he if was saying "I need YOU as much as you need ME." He was quite cute and fluffy so I agreed to pick him up, but only to play with him. From the moment I picked him up, he melted like butter in my arms and even let me turn him on his back like a baby. Gosh, he just grabbed my heart.
So the poodle and I went to the play pin. He was the cutest thing ever. We played, and I fell in love, but there was a black female in the pin with him. I told my mom to go get her so I could see how the female was, because I was determined to dress a dog in pink. When my mom brought the female into the pin, the male jumped in front of me and growled as if he was saying, "This is my momma, back off!"
Needless to say, that day I went home with a brand new male poodle and named him Rhett. I had always thought it would be funny to meet a guy named Rhett since I was named after Gone With the Wind, but I never did meet a Rhett, so I thought it was perfect for my pup. And just like Rhett Butler, he is totally a ladies man. I wish he was nicer to guys (including Stephen, ha), but he loves the women and is the best snuggle bunny in the world!
Happy 7th Birthday Rhett!! Here's a few funny photos I took of him in his original birthday get up. And as you can tell, I enjoyed taking the photos a lot more than Rhett enjoyed posing for them! ha!

My little circus dog. I promise you, he did this all on his own.



This was the same birthday hat and scarf I got him for his 1-year birthday!



Obviously Rhett doesn't like the hat. :-)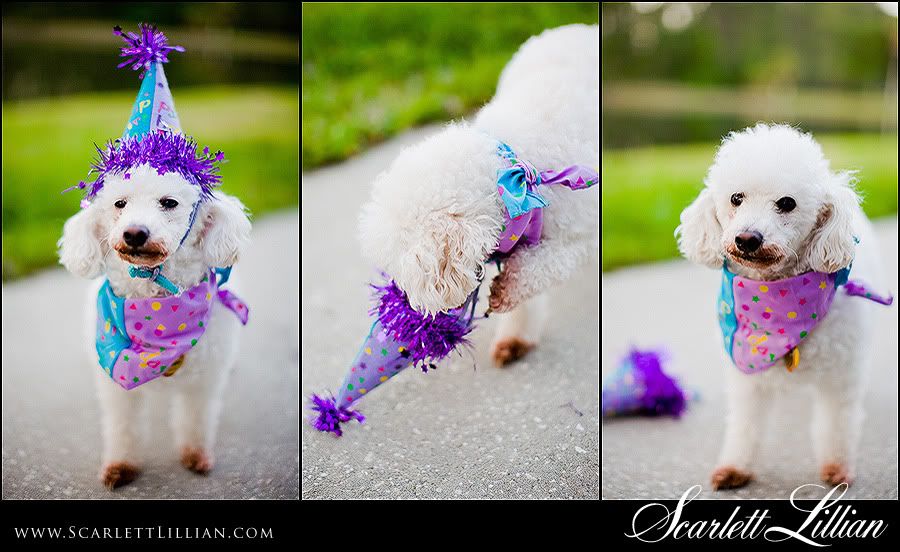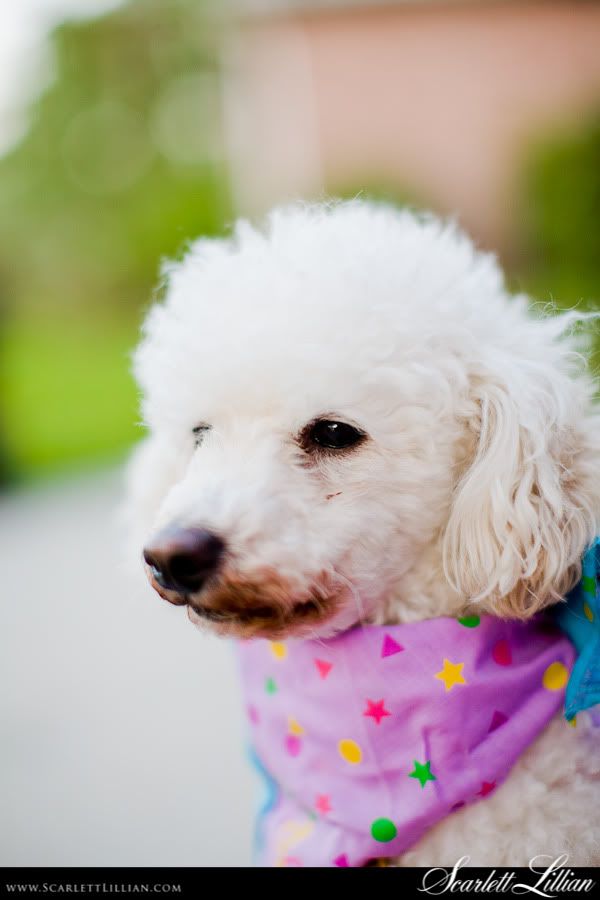 One of about 100 tennis balls he's stolen over the years.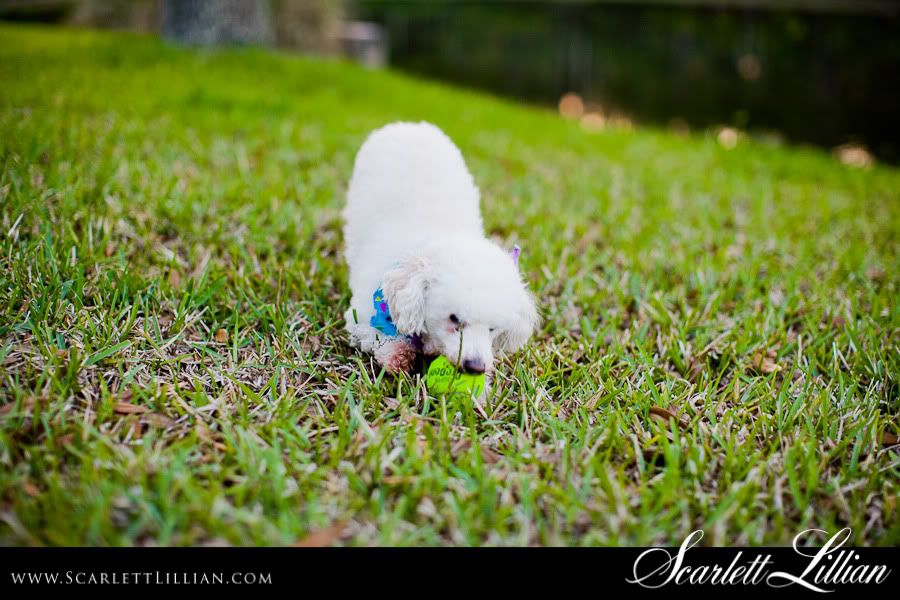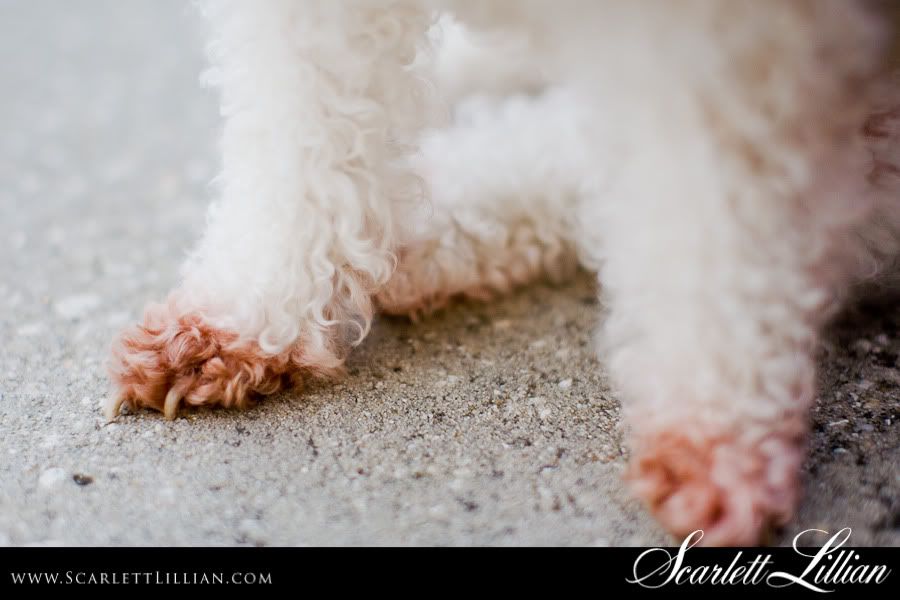 A cute video of him hopping like a bunny rabbit. :-)





Labels: Personal