12 Days and counting!
It really hit me on Saturday as I shot Stephanie & Aaron's wedding. Oh my gosh, 2 more weeks until it's time for Stephen and I to take our turns down the aisle!
Saturday night when I got home, I was laying in bed and on my iPhone peaked on the weather forecast and saw, oh no, it's going to RAIN! With that I had a mini meltdown, HOW could it rain? In the midst of my freakout, I texted Stephen, always the calm one, and he comforted me and reassured me that no matter what, rain or shine, our wedding day was going to be beautiful.
As I laid in bed trying to not dwell on the fact that it said it was going to rain, I was thinking about how he handled my freakout was one of many reasons I love Stephen and can't wait to marry him. With that, it started even more thoughts of why I love him so much that I wrote down. As the countdown to our wedding, I wanted to document it here on the blog, simply to remember all the reasons that I can look back on one day.
(p.s. Now the weather forecast is saying it will be partly sunny, so I love how my freakout was totally unnecessary!)
Reason #1
It's the little ways I'm always seeing how we are made to complement each other. Like the way I'm always correcting his spelling for him, and the way he is always encourages me to keep believing God is good in the challenges and victories.
Our first picture together ever, trying on each other's sunglasses!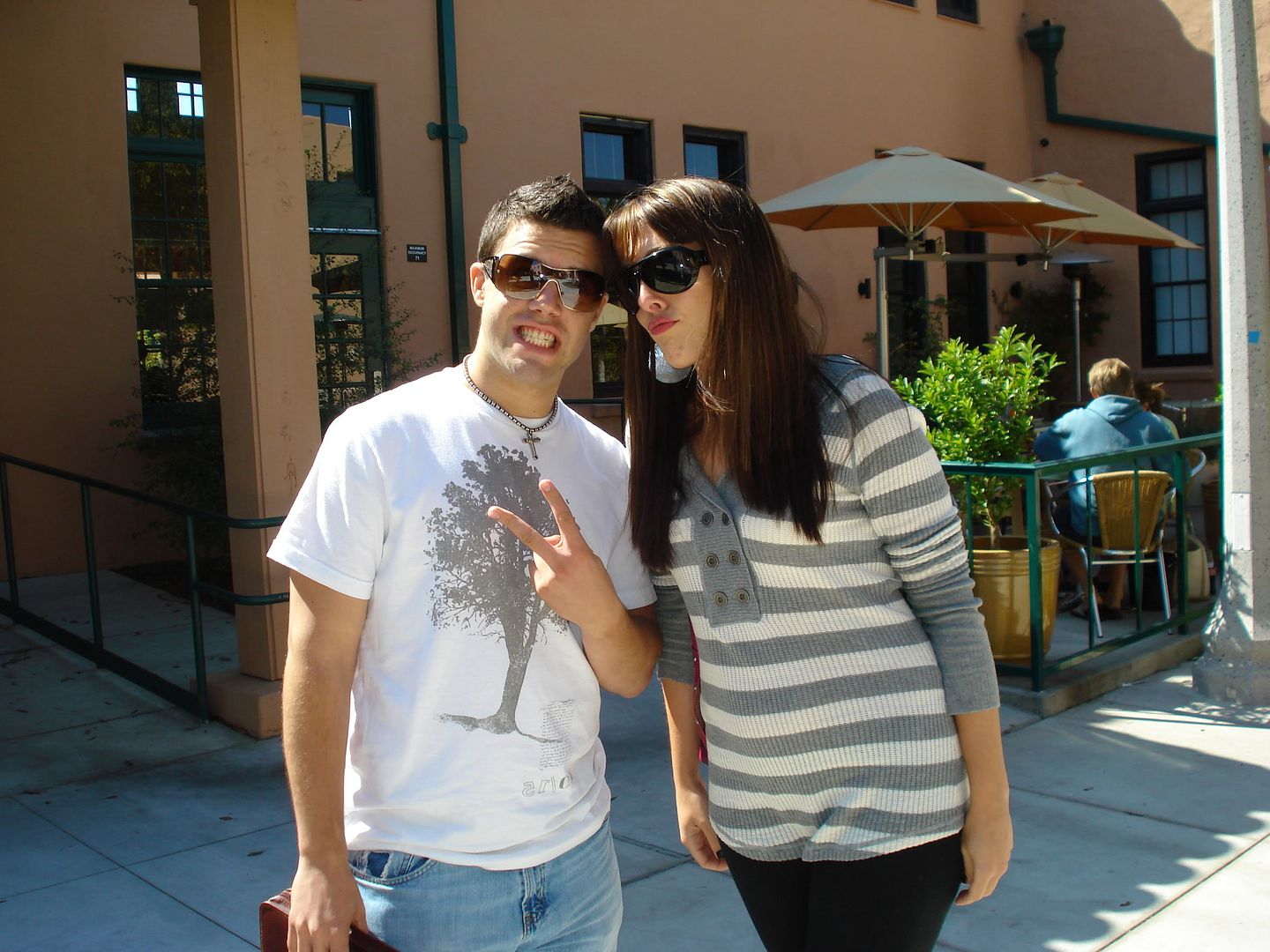 Labels: Personal