Lian & Rick are engaged! /// Jacksonville Wedding Photographer
I loved Lian's description when she first inquired:
"Lian is a Fashion graduate who has a fun and quirky rock and roll style with lots of glam. Rick is in the Navy but belongs in the Rat-Pack time era complete with fashion and lifestyle."
I knew right away I would love photographing them!
These two met online which led to a casual sushi date. That sushi date then fast forwarded to a proposal in the middle of Times Square in New York City, where Rick's family is from. Lian jokes, "I cried and could barely say yes! In fact he still says I never did say 'Yes'."
With Rick in the Navy, he escorted us onto the Jacksonville Naval Air Station to take some photos in the hanger where he works and then to check the retired airplanes. This is where I won't start singing "Onnnnn the wings of looooove" like the Bachelor so cheesily played during Jake's season. :-)
Lian & Rick have a metallic themed fall wedding coming up in St. Augustine. After seeing her killer shoes at the engagement session, I'm excited to see the details of all the decor!
Here's my favorites from their engagement session!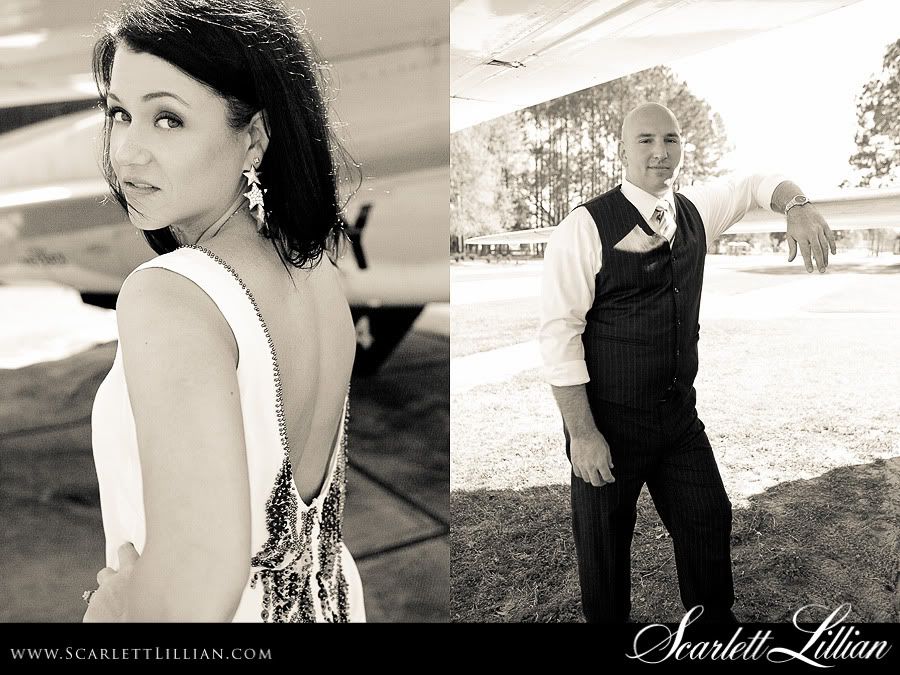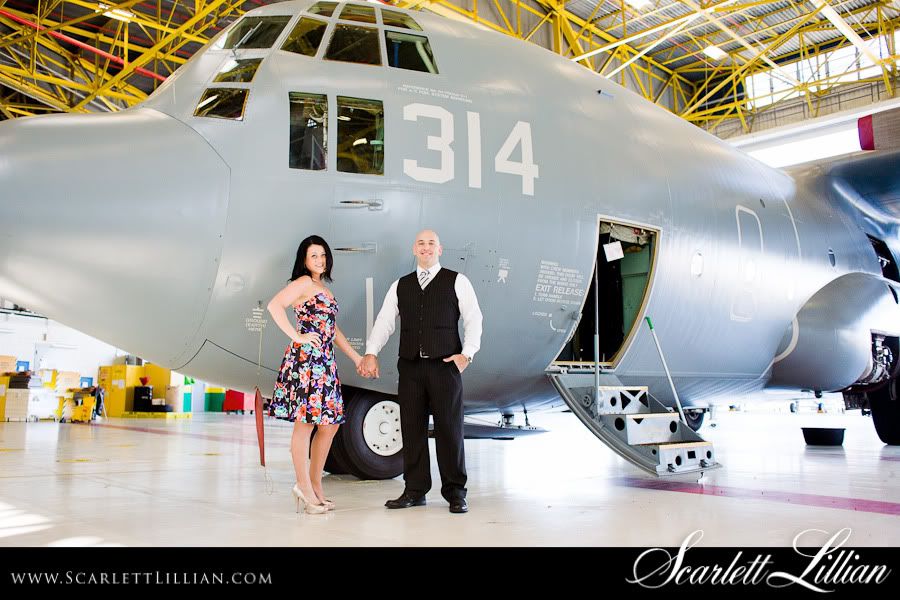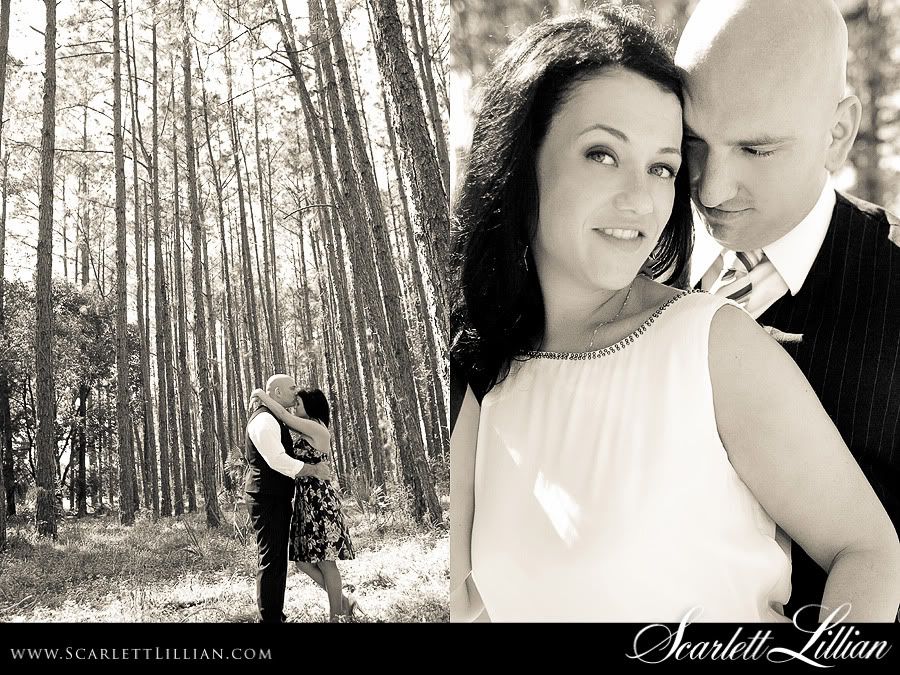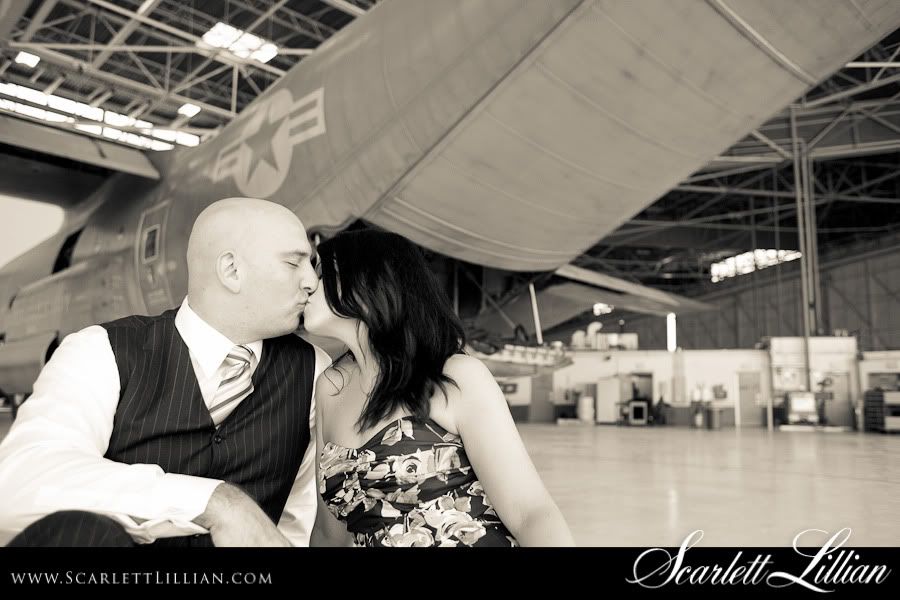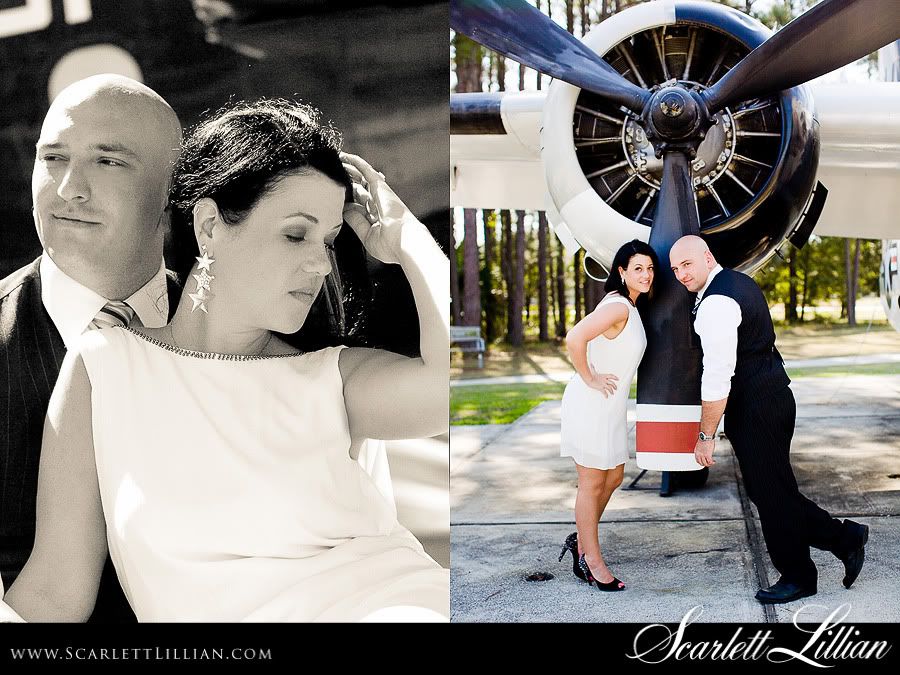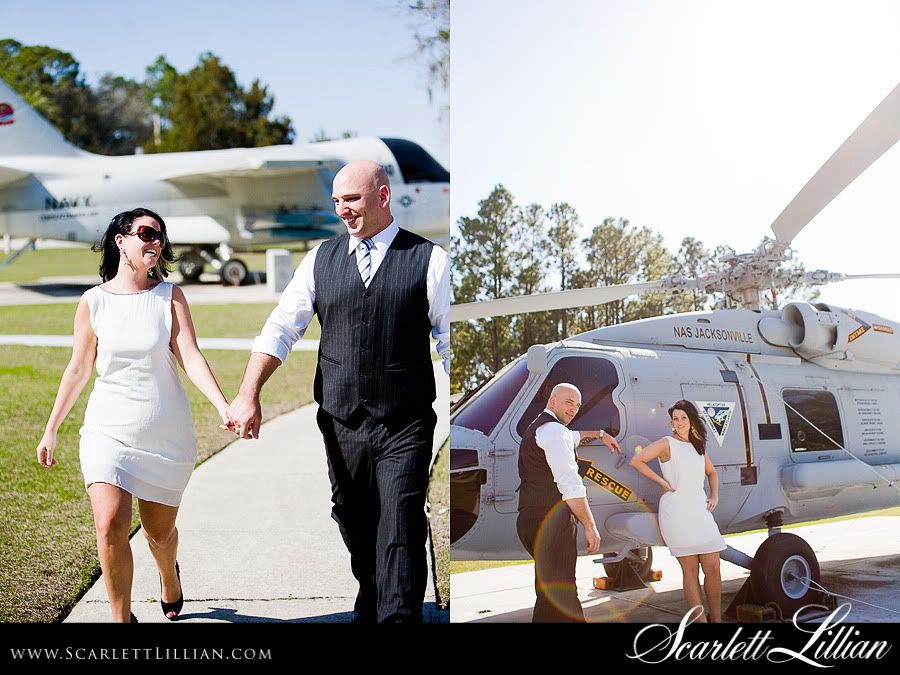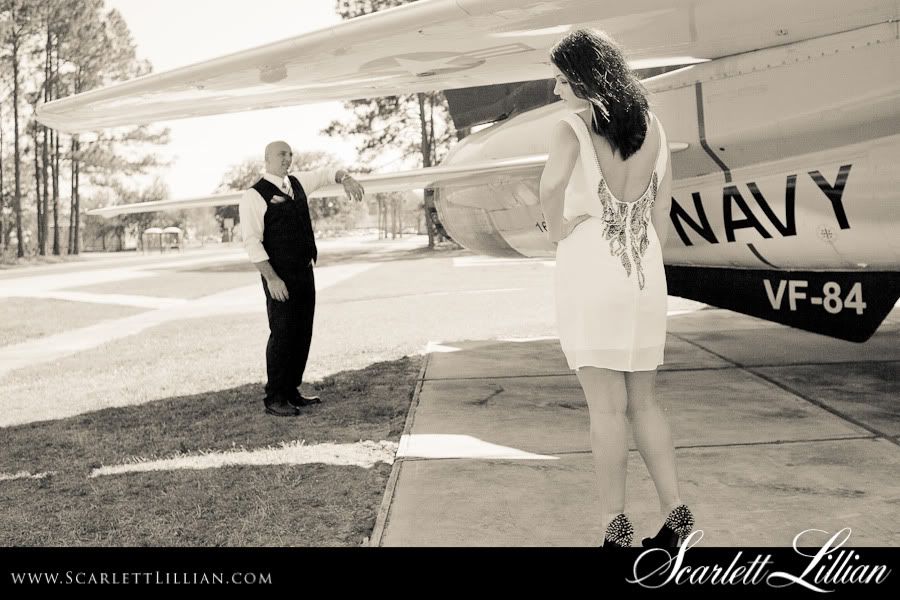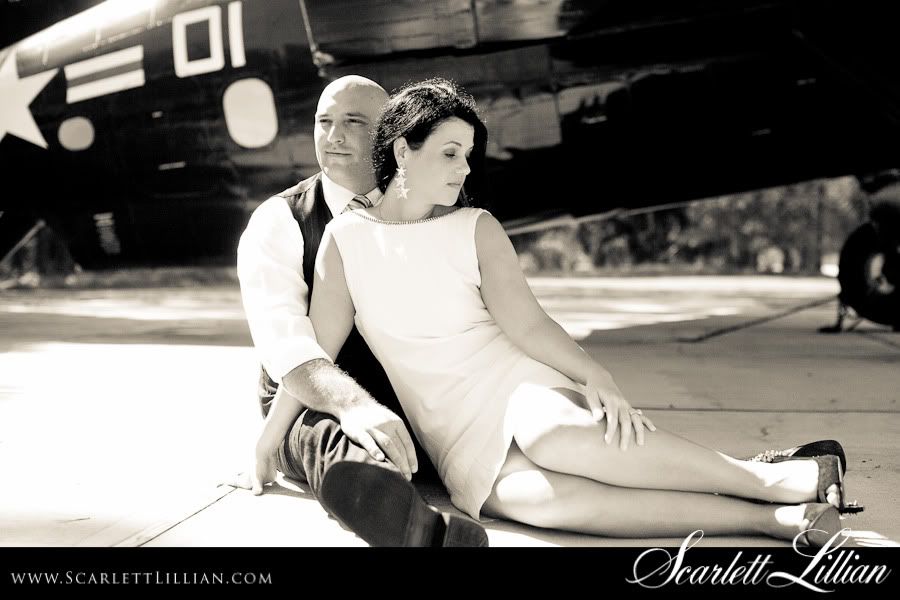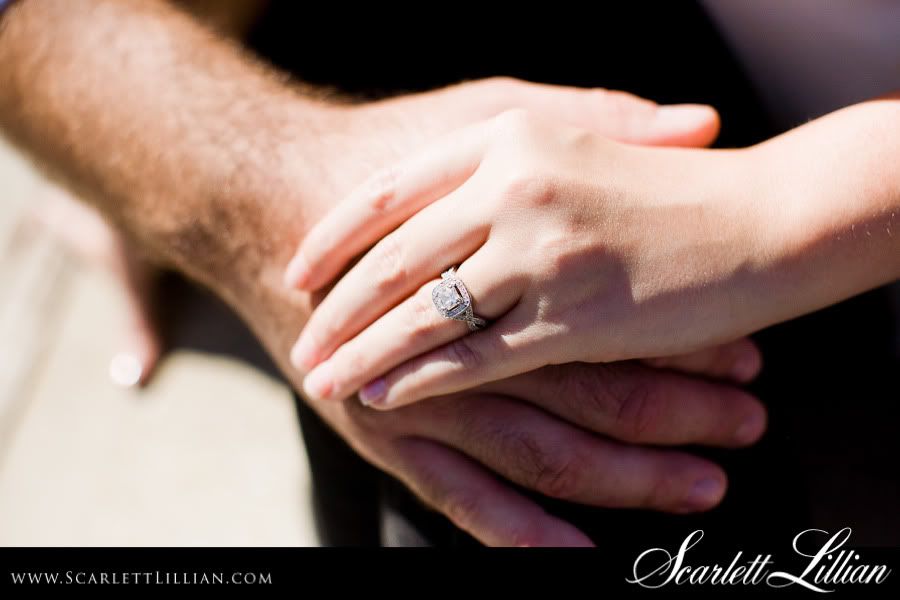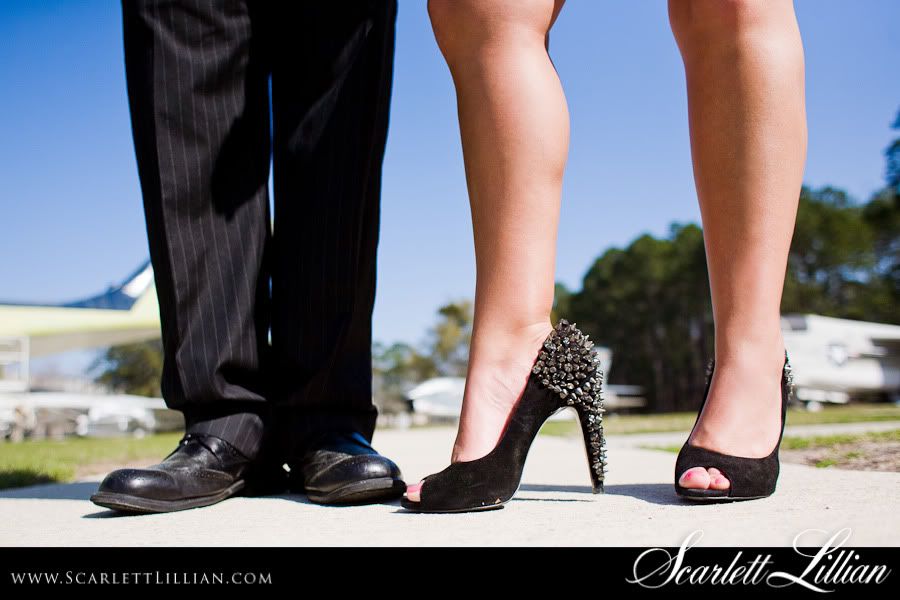 Labels: Engagement