Adrienne & George are engaged! /// Ponte Vedra Wedding Photographer
Adrienne & George met a bowling alley but as she says, "It's not as scandalous as it sounds!" A good friend of hers was dating a good friend of George's and their friends both decided it was time Adrienne & George met. "It was friendship at first sight," Adrienne says. They spent a year getting to know each other and hanging out and having fun before they finally started dating about 8 years ago.
As you'll notice in the photos, Adrienne has a thing for shoes. For George's proposal, he performed what I feel is every "Sex and the City" fan's dream proposal. After treating Adrienne to a luxurious day at the spa, George surprised her with a mystery stack of boxes. After finding pair after pair of her own shoes in the boxes, she finally unwrapped a box with a brand new pair of Manolo Blahniks similar to what Carrie received from Mr. Big in the first movie. The only difference is, Adrienne's shoes are silver instead of blue, and yes, that's what Adrienne will be wearing on the wedding day!
Oh yeah, after opening the box, that's when George got down on one knee and presented the ring. Yay!
For their engagement session, Adrienne asked if she could bring her two pugs, Lolita and Jade Fox. Of course I said yes and we had a fun pug-a-licious shoot around downtown Jacksonville.
Also, my own make up artist for my wedding, the fabulous
Paulina Perez
, did Adrienne's make up for this shoot! :-)
Here's my favorites from the shoot: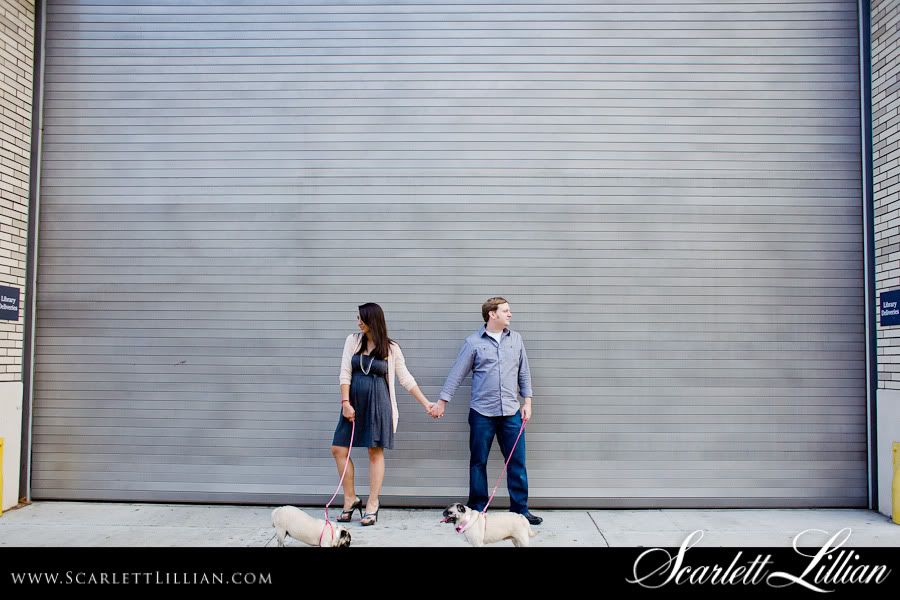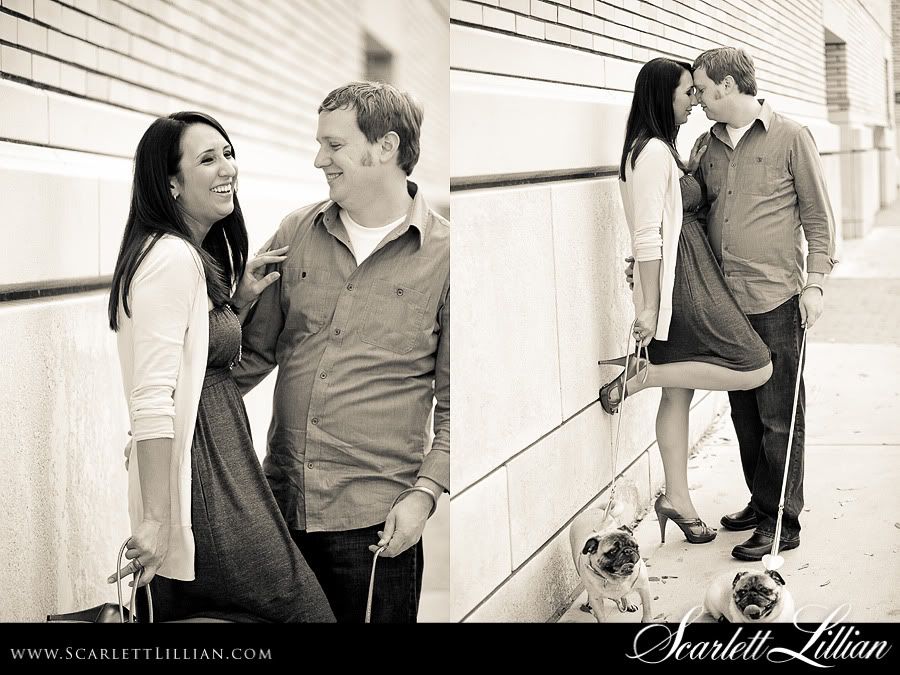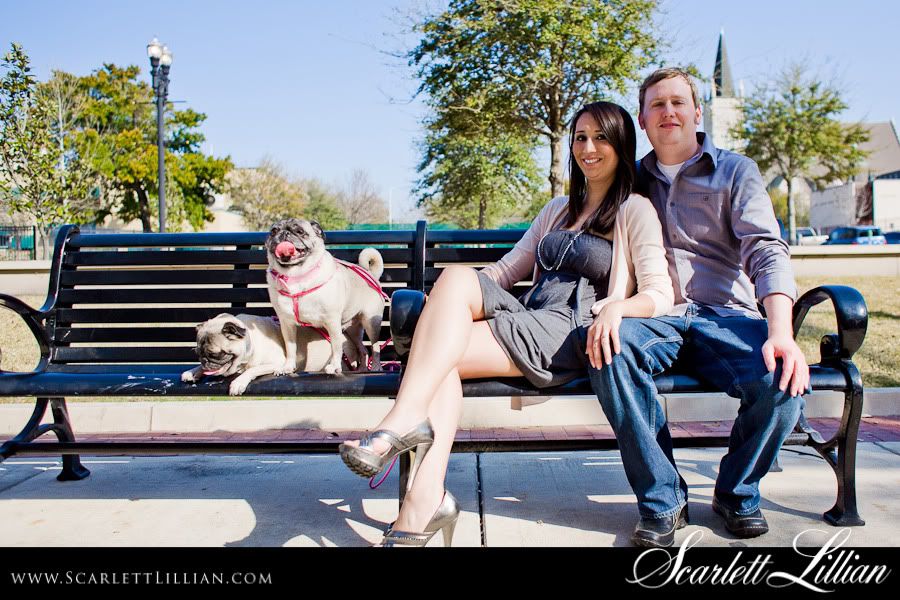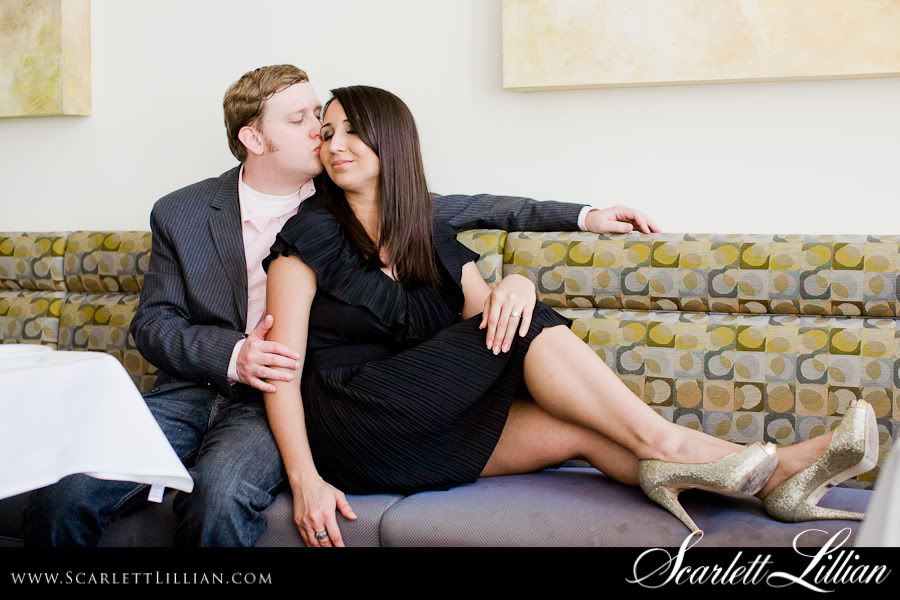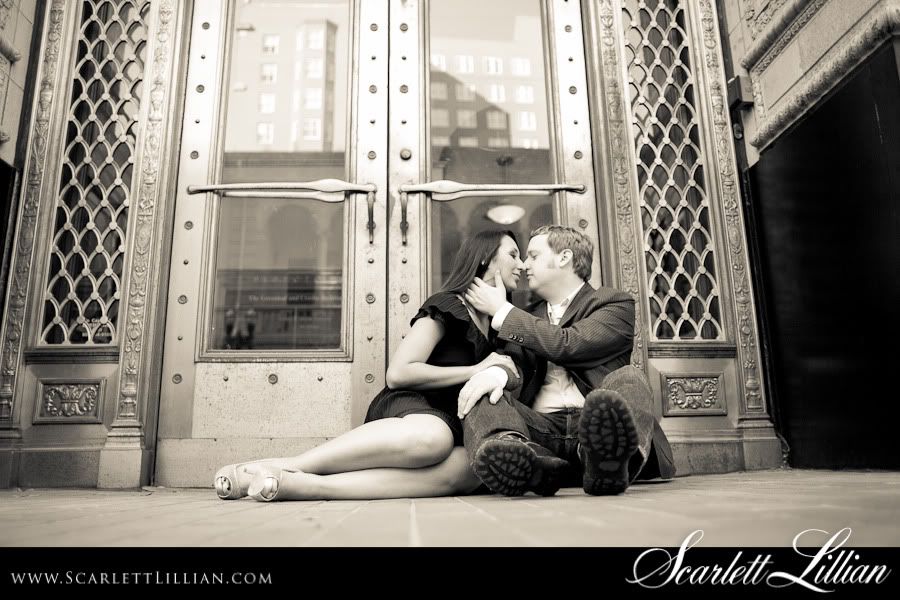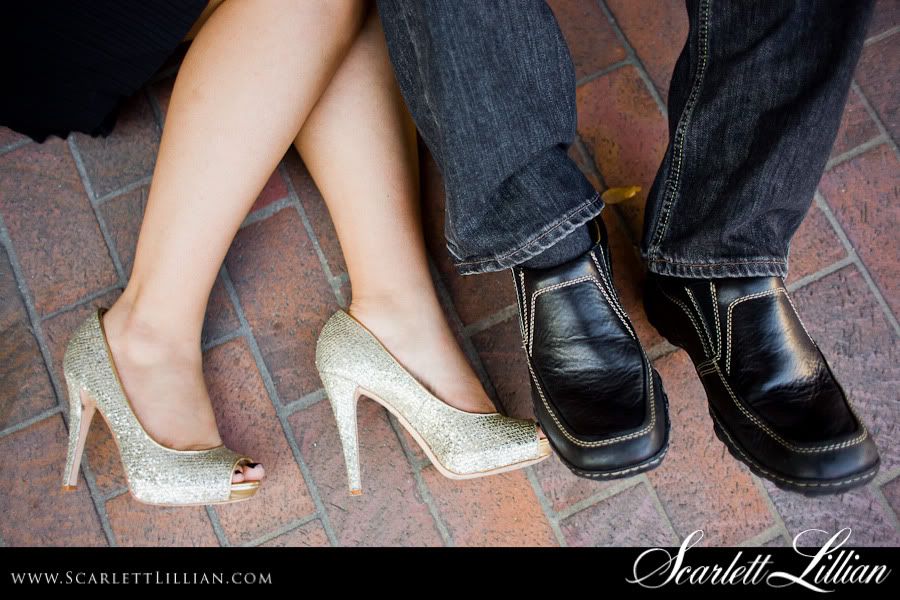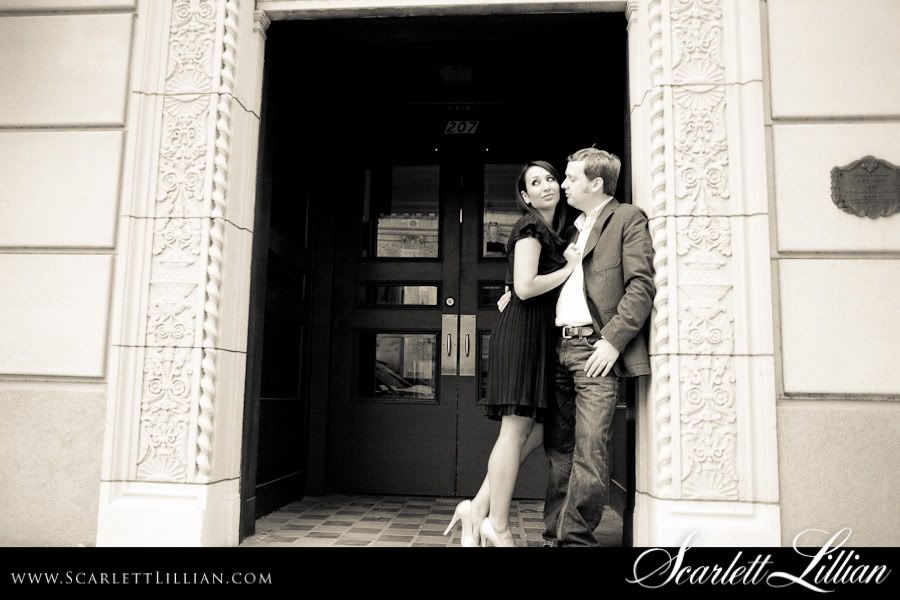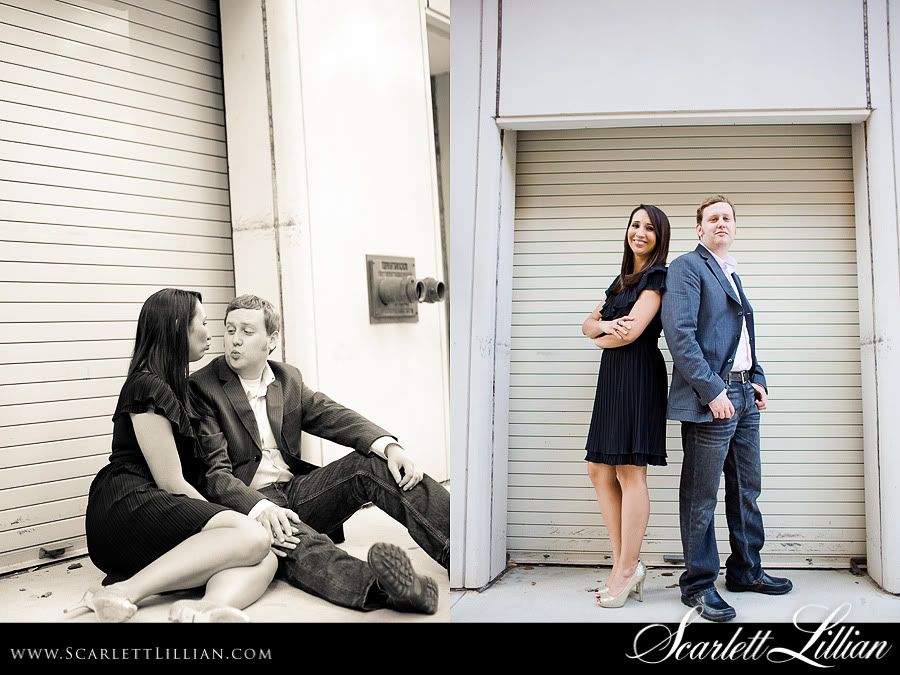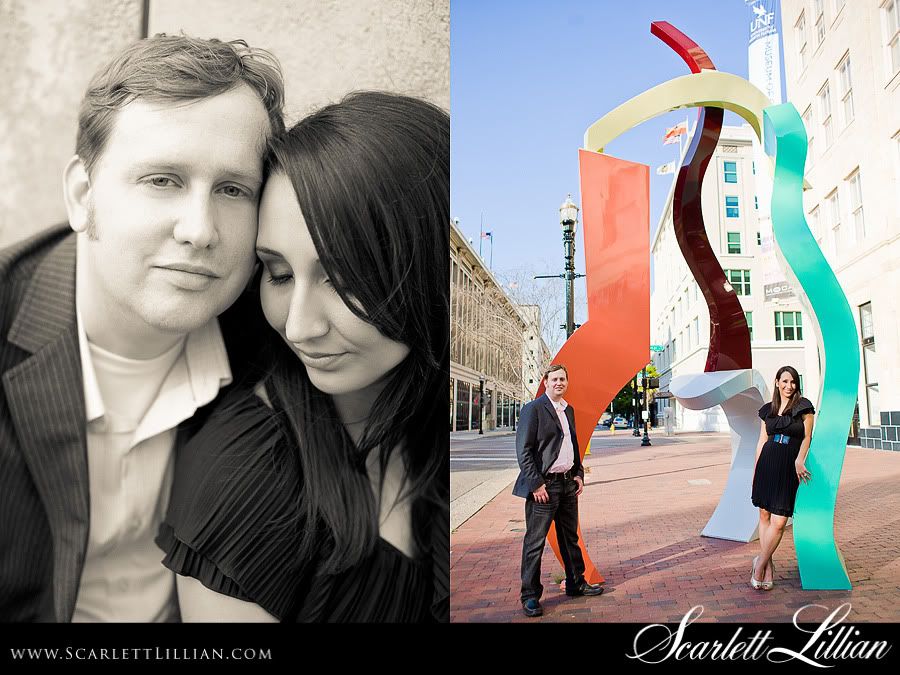 Labels: Engagement