Stephanie & Aaron are engaged! /// Jacksonville Engagement Photographer
Sometimes, brides say it best in describing their love story, so I'm copying and pasting what Stephanie wrote me in one of her first emails she sent me about her and Aaron!
"My best friend Ashlea and I lived in Gainesville for three years, she went to school at UF and I completed my nursing degree at the community college. We were both in need of a change so we decided to move to Neptune Beach. Ashlea was still looking for a marketing job so she transferred from the Publix in Gainesville to a Publix here in Jacksonville just until she could find a career job. I told her that I wanted to start going back to church at First Baptist since that is the church I grew up in, but I was scared to go back by myself haha. She told me that there was a guy at her Publix that went to First Baptist and that he would probably go with us. So immediately I told her to get his number not knowing how HOT he was!! I was like wow ash you failed to mention he is exactly my type!! I met him in Publix and I started flirting with him right away. Haha, I guess I am the aggressive type. We immediately hit it off! I knew he was exactly what God had in store for me! Since I lived a block from the beach we would spend most nights getting to know each other talking on the beach and watching the moon rise. One year later, in August 2010, he texted me when I was at work and asked if I wanted to go to the beach that night since we hadn't been out there in a while, I had moved away from the beach at this point, so of course I said yes. I think it was because I was super stressed that night at work, I work in a nursing home so you can imagine! As we were talking, people started walking out to the beach. We were looking around like what is going on?? Why are all these people out here? Well in a few minutes the shuttle went off and it was sooo pretty! Aaron didn't even know it was going to go off that night. So he proposed after, in the same spot we had our first kiss. I was completely surprised. My best friend ashlea is getting married in Sept of this year so I figured Aaron and I would wait for awhile. So I was surprised and that was the best part. And my ring is amazing!!! So that's our story :)"
Here's a few of my favorites from their engagement session in Melrose, FL!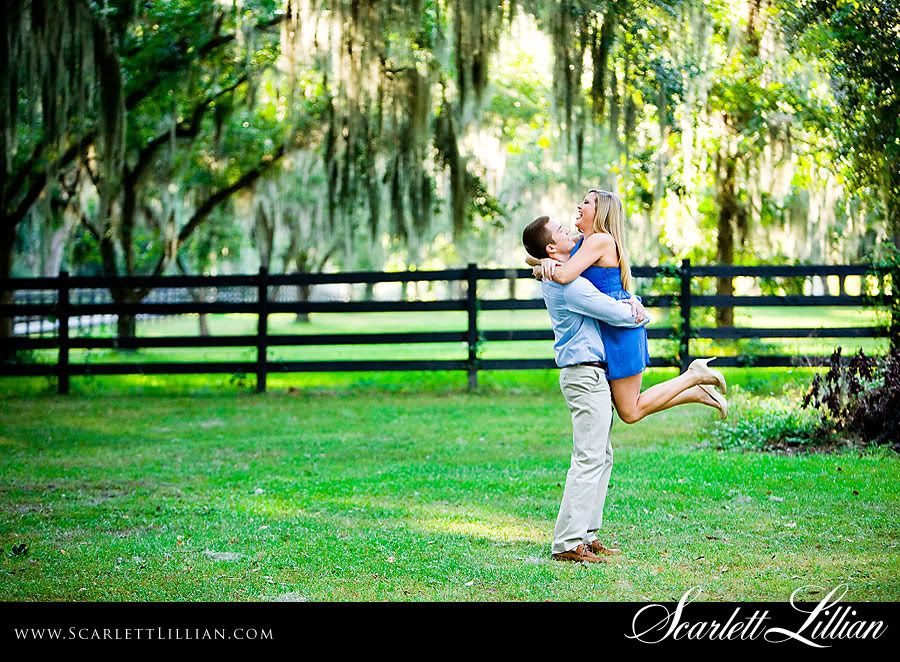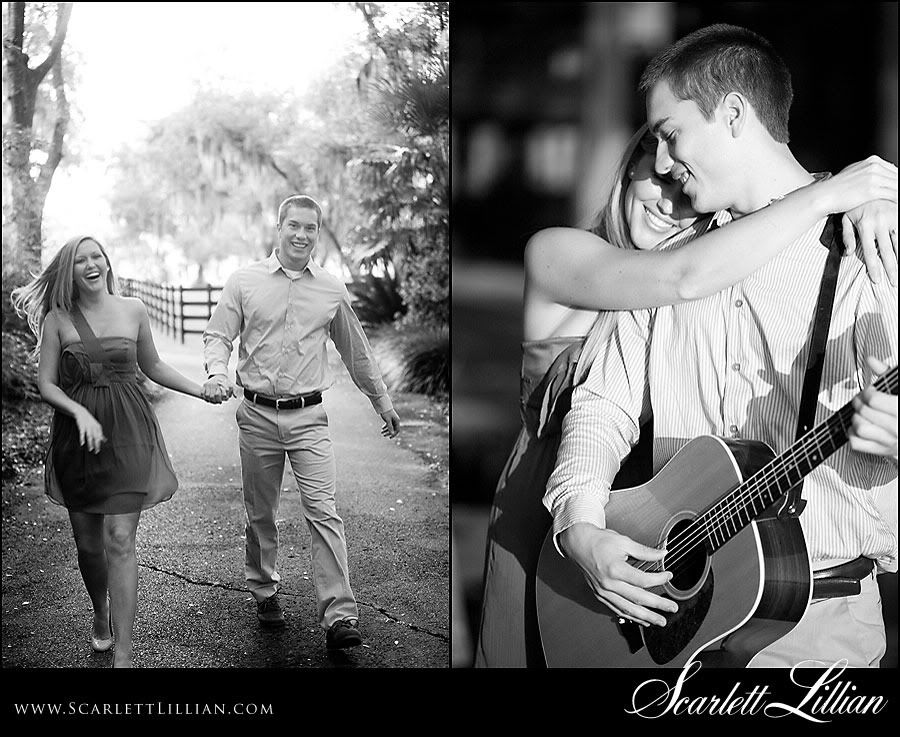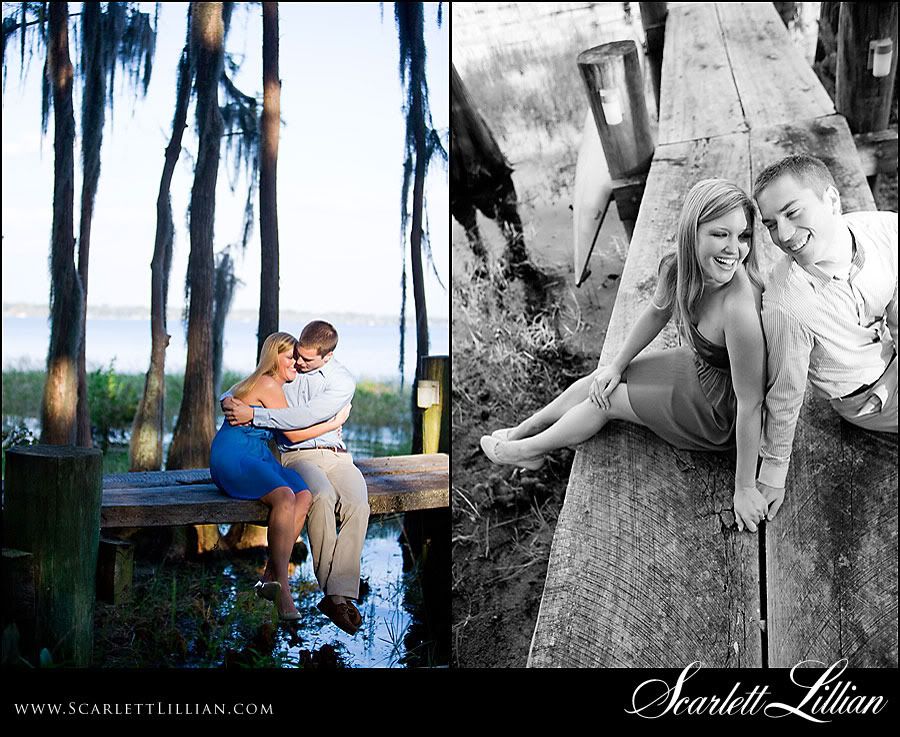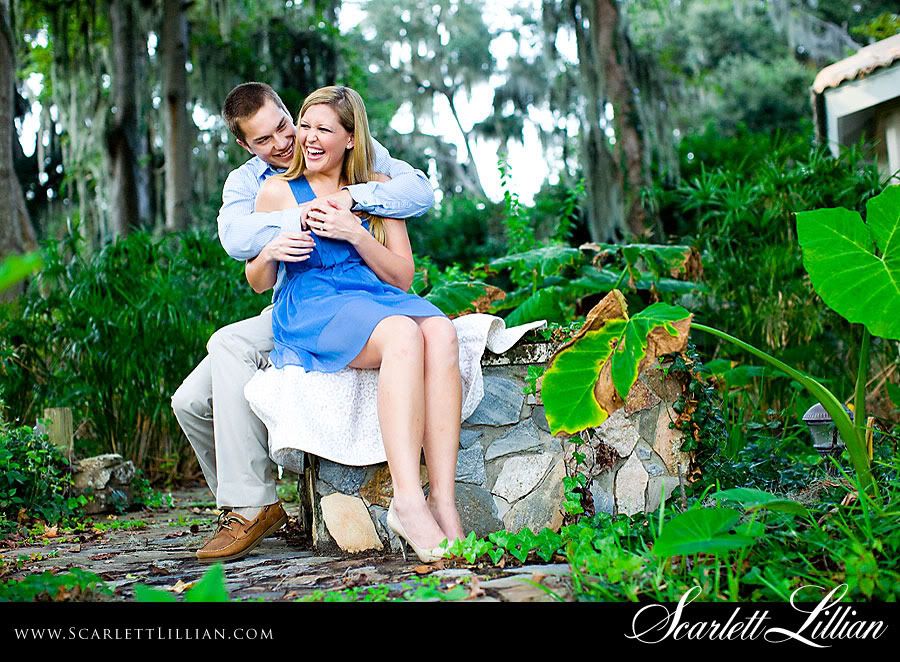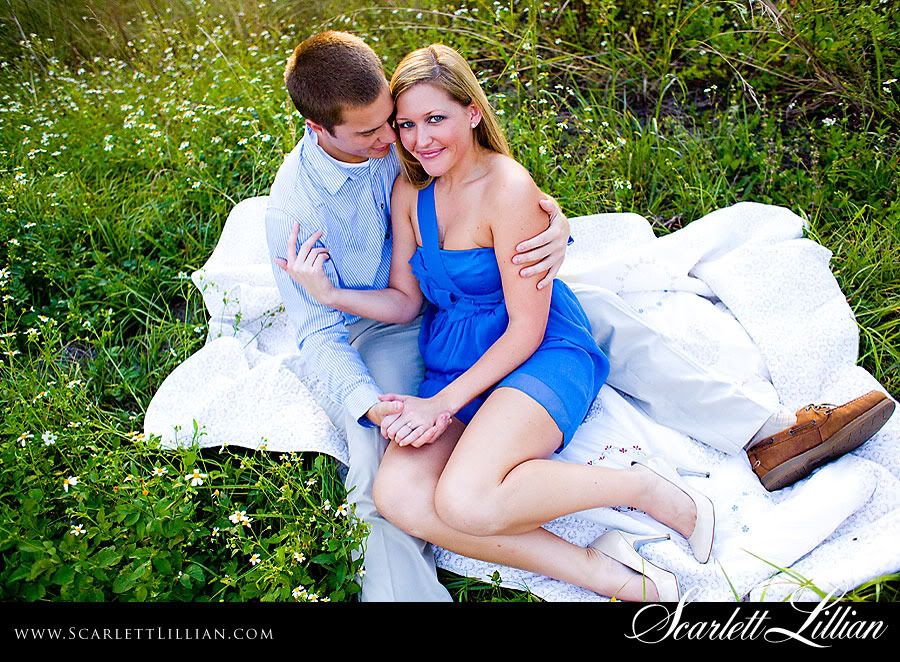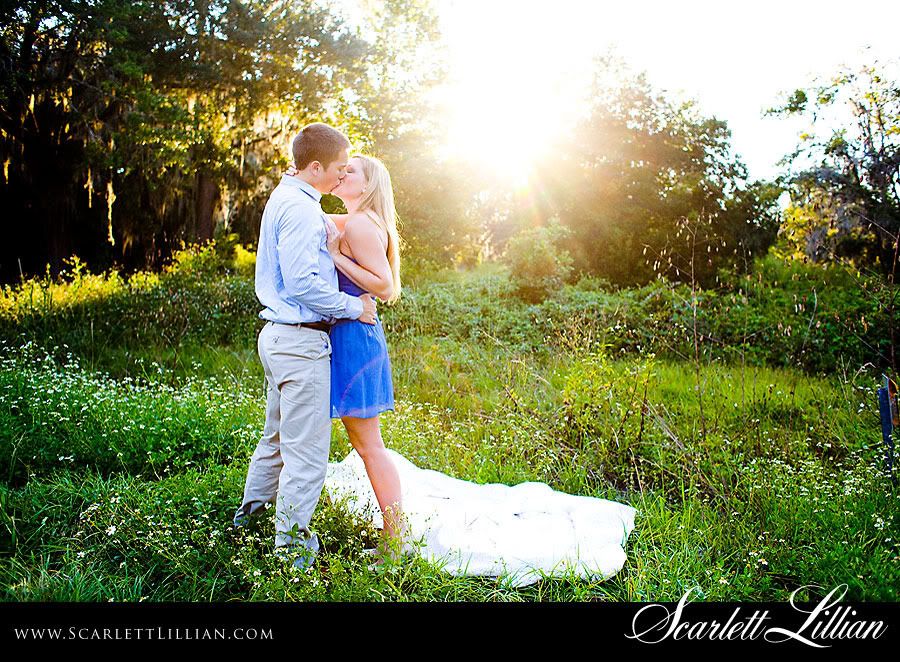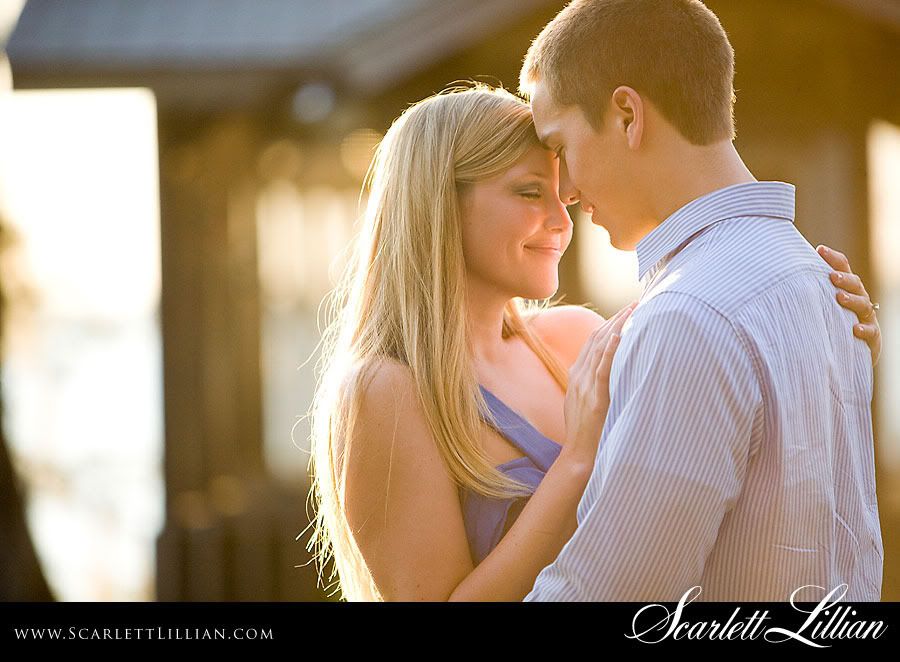 I adored the gorgeous sunset on Lake Santa Fe.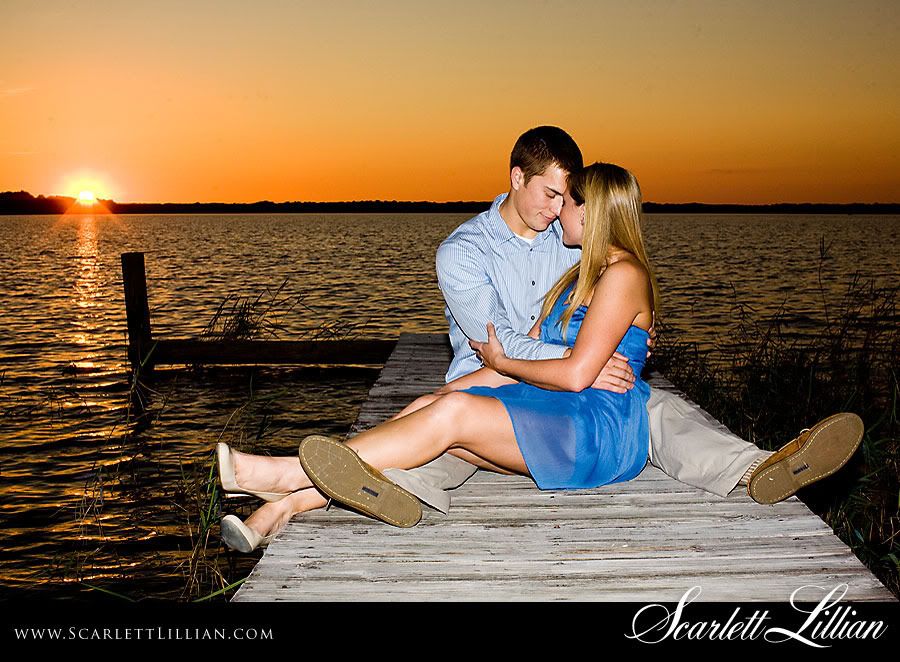 Labels: Engagement