Kristi & Brandon are engaged! /// Palm Coast Engagement Photographer
What's funny about Kristi's proposal is that, while vacationing in NYC with Brandon, she had no idea her diamond was in her room. In the ordering process, Brandon had the diamond shipped to NYC and he then took it back to Jacksonville to get it set into the perfect vintage set for Kristi. It wasn't until another trip to Charleston that Brandon proposed!
These two met at church and Kristi laughed when she told me, "I totally wanted nothing to do with him at first. I honestly thought he was a snob." After he continued to pursue her, she finally gave in and now 2 years later are planning a spring wedding in Palm Coast, FL at
Hammock Beach Resort
.
Here's some of my favorites from their engagement session, including a vintage car they borrowed from Brandon's grandpa, a vintage gas pump and a hot pink chair in the middle of nowhere (that Kristi stole from a salon to use for the shoot)!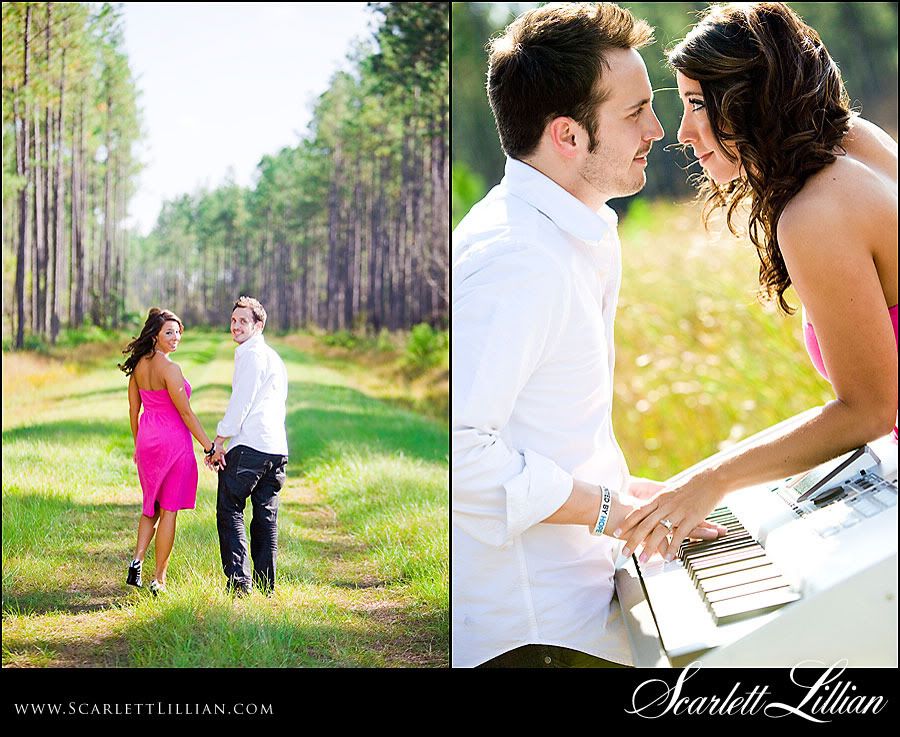 Labels: Engagement