Rhiannon & Tom are engaged! /// Venice, Italy Proposal and Engagement Photographer
Much more to come from the gazillion pictures I took on my mom and I's whirlwind tour of Europe... but first....
While on the tour, in our group, the first day I met a sweet couple from Australia named Rhiannon and Tom. A few days into the tour while in Paris, I pulled Tom aside and couldn't help but ask the girly question, "So what gives, Rhiannon told me you guys have been dating for 3 years, and now you brought your girlfriend on this trip to Europe, are you proposing or something?" Tom paused and admitted, "Yes, I am." I squealed and asked when and where because of course I wanted to document it for them. He said he was hoping Venice, Italy.
The next few days leading up to Venice, I helped him plan with out tour guide behind the scenes the when and were it would happen in Venice. Earlier in the day, I played it off with Rhiannon asking if she and Tom would mind "modeling" for some "engagement-like" photos around Venice during our free time. First we had a ton of fun walking around Venice and documenting their kisses in one of the most romantic cities in the world. My mom and I even jumped in a gondola with them to get a few shots in what Venice is most famous for. Later that night, while our tour group listened to the orchestra play live music in the historic St. Mark's square, Tom grabbed Rhiannon's hand and pulled her up front of the hundreds of people watching. Tom got on his knee and presented the ring that he had been hiding in their camera bag the whole trip.
I was so honored to be able to document this special moment for my new friends from Australia. Not only was it a beautiful moment, but even more special to be one of the most beautiful places in the world.
Here's some of my favorites from the day!


There were pigeons EVERYWHERE in Venice. Including in my shot.



Running around the famous St. Mark's square where just a few feet away Tom would later propose that night. :-)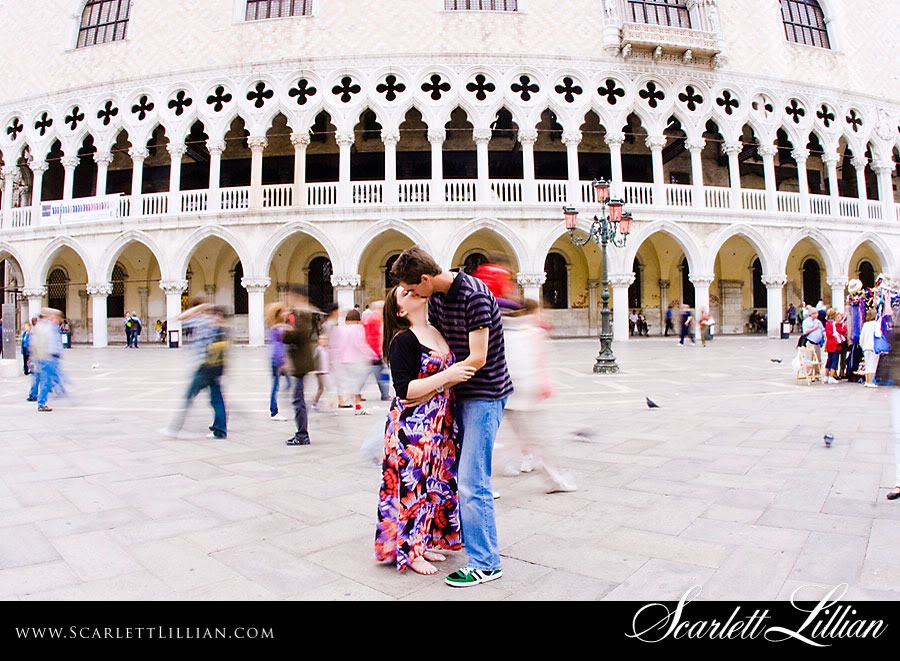 Rhiannon LOVED the Venetian masks.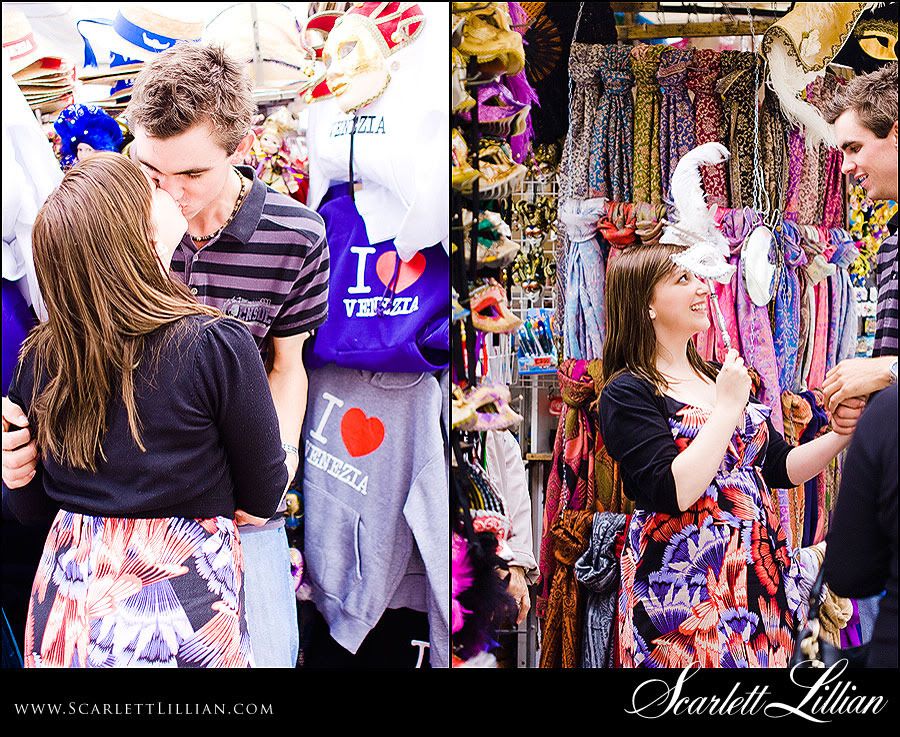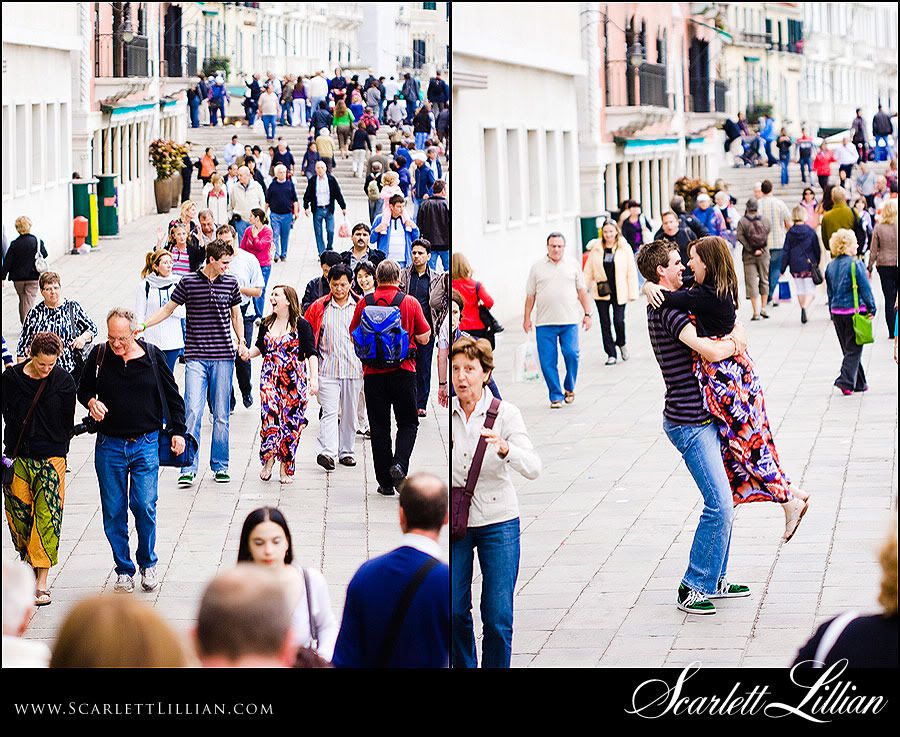 I can't help but love the doggie looking at them!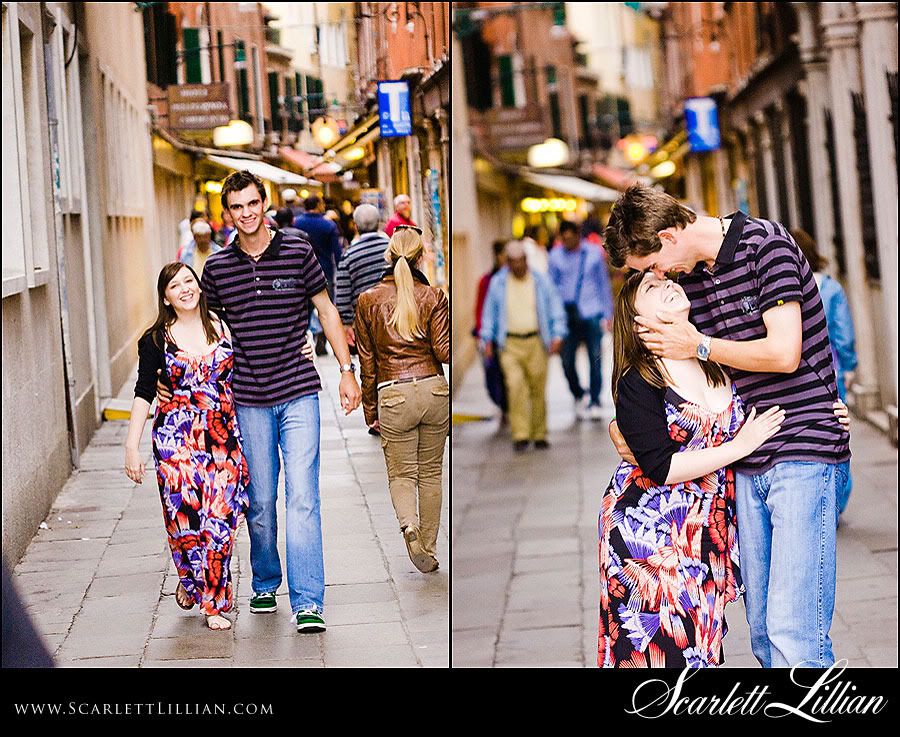 Time for Italian gelato!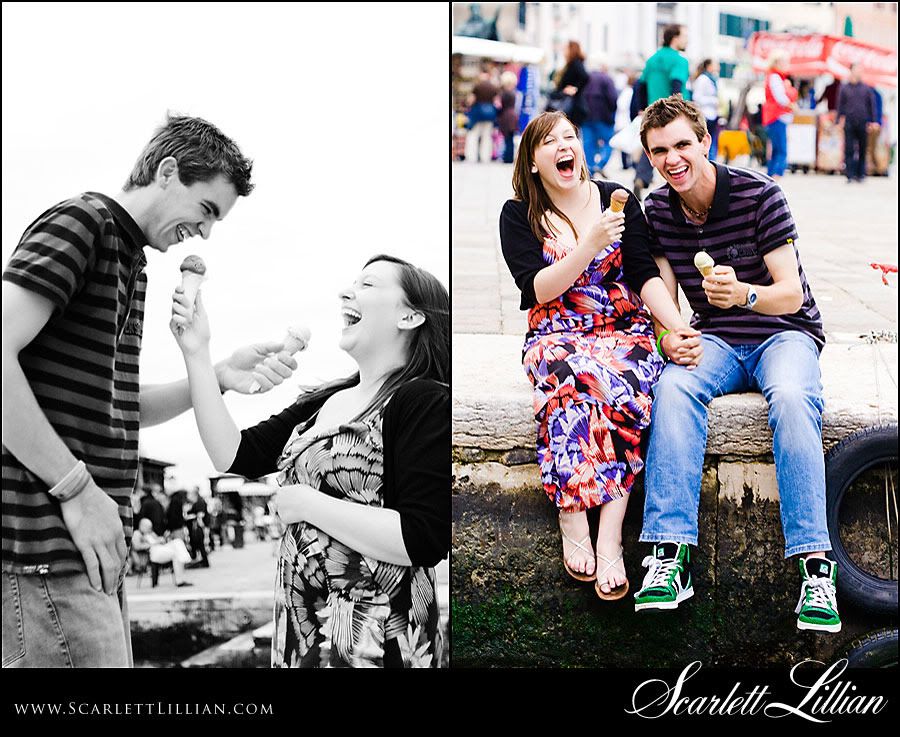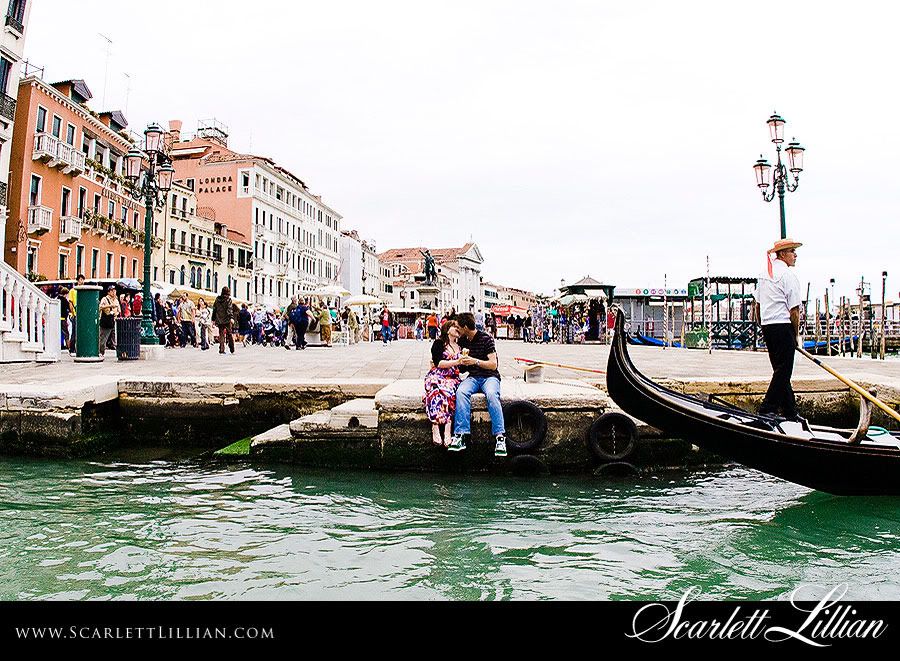 This pictures makes me crack up for a million reasons. I swear it wasn't staged. Apparently this Italian had enough of the paparazzi.



Had Rhiannon only known what was to come later that night.... she swear she had no idea!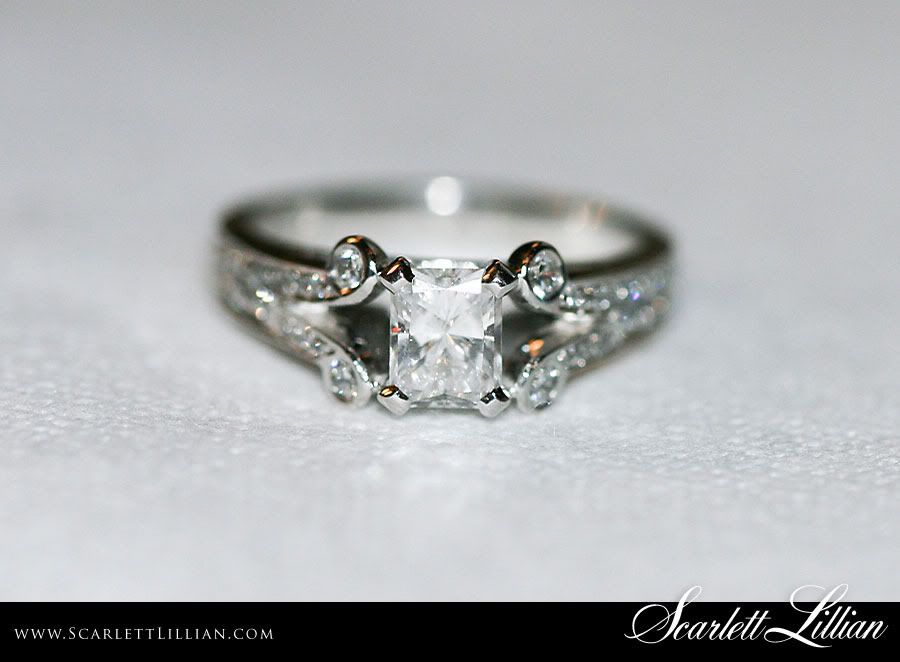 Labels: Engagement