The most beautiful day.
"Delight yourself in the LORD and He will give you the desires of your heart." Psalm 37:4
One thing I have loved about being a wedding photographer is hearing the love stories along the way from my clients. Being single all this time, it continued to give me hope that I would one day have my own happily ever after.
When I was a little girl, I use to look up at the moon and wonder where my Prince Charming was underneath it. I knew he was somewhere out there and refused to settle for anything less than my perfect match. I knew no one was perfect, but I believed with all of my heart that there was someone God perfectly made for me.
If you've been with me from the beginning here on my blog, you have been through the ups and downs of love and loss. Always the romantic at heart, I can't help but wear my heart on my sleeve. While yes, I love posting my client's weddings, this photo journal has become a place for me to simply remember my journey. To remember each chapter. To remember the good, the bad and the in between. To remember everything I longed for, the things I had faith in before I could see it, and watch how God fulfilled that in His perfect timing.
In 2007, when I was just beginning to blog, it had been over 2 years since I had dated anyone. I boldly held myself accountable by publicly putting a
"Relationship Manifesto"
list out there on my old blog of everything I envisioned for my perfect match. I had no idea if it was even possible to find someone who matched everything. I even had people tell me my expectations were too high. But I clung to the fact that my God is a BIG God and that delighting in Him, He would one day provide the desires of my heart like Psalm 37:4 promises. And while I was hopeful about other relationships that came and went on the blog, it wasn't until I met Stephen that I just… knew.
What first attracted me to
Stephen
as a friend was his heart for Jesus. In our first few emails, we simply gushed about our mutual love for the Lord. As our emails grew longer and longer, we started to share the desires of our hearts in what we longed for in a partner to share life with. As Stephen shared more of his passions and heart for serving the youth in his church, my heart began to melt. I knew he was someone who I could run toward Jesus' heart with on this marathon of life.
Our emails turned to video chats turned to when we finally
hung out in person
in San Diego last October. That week I realized I had left something off my list I wrote in 2007.
Laughter.
I discovered with Stephen that I could laugh a lot more than I had been in life. And just in that first week, I knew he was the one I wanted to laugh with forever.
Fast forward to Tuesday.
Ok, so yes, I had helped him pick out the ring, and from all his hints, I knew the proposal was coming at some point during the trip (he's really bad at keeping secrets!) He told me on our last day to dress pretty because we were heading to some famous flower fields just north of San Diego.
"A ha, flowers fields, good place for pictures," the photographer in me thought. Yes, I requested to him that it be documented because I wanted pictures to remember and show our family who couldn't be there... and, yes, our grandkids one day.
Next thing I knew, we ended up at a beach in Encinitas. I was totally confused.
"Hmm, must be a pit stop," I thought.
As we walked on the beach I asked, "Aren't we going to be late getting to the flower fields that close soon?"
"Umm, well, we aren't going there," he admitted.
"Why not?" I questioned. After all, I did choose a nice floral motif of a wardrobe to match the floral background picture in my photographer head.
"Well, I, uh, thought we could just walk on the beach and watch the pretty sunset," Stephen said. "Afterall, the beach has been so important in our relationship. One of our first worship sessions was on the beach, and the times we gone to the beach to do our quiet time and pray on the beach here and in Florida. And the firepits at the Hotel Del Coronado on the beach."
Then it hit me. OH. MY. GOSH. My vision was happening.
Rewind.
So back in late September, before I even went to San Diego to hang out with Stephen the first time, I was doing my own quiet time out at Jacksonville Beach writing in my prayer journal. I was writing about something else random, when all of a sudden, the Lord took over my sight and He gave me a vision of how Stephen would propose. Mind you, we weren't even dating at this point yet. But in the vision, Stephen told me he chose the beach b/c he knew how we both felt closer to God there. I wrote it down in my prayer journal kind of confused why the Lord was showing me this, and I didn't even know if Stephen was interested in me the way I was totally crushing on him. But the vision ended with tears in my eyes of how beautiful life could be with a man who truly put God first in his life and in our relationship, so I wrote it down out of curiosity… you know, in case in case it would actually happen. After we started dating and we told each other we knew we were the one for each other, I never told Stephen details about the vision, only that I had a vision the Lord gave.
Back to Tuesday. As Stephen and I continued to walk along the beach, he spotted a ledge on the cliff and led me to it to sit. As we sat, he began reflecting on the beginnings of our relationship and pulled out of his pocket a few pages of email excerpts he printed out from our first few email exchanges where I talked about everything I wanted in a husband.
Then he asked if he could pray for us.
We held each other and as he prayed I just thanked the Lord for the amazing man I held in my arms. So thankful for the way he always looks at me so adoring and calls me his "sweetheart." For the way he prays over our lives together each day. For the way I know my daddy sees in Heaven how much Stephen makes his girl baby laugh.
After the prayer, Stephen reached in his pocket and said, "So, uh, I have something to ask you."
I waited.
And waited.
He really knows how to torture a girl. I kept waiting.
Then finally he got down on one knee and opened the box of the ring of my dreams! Then he asked the most beautiful question I'll never forget.
"Scarlett Lillian Williams, will you spend forever with me?"
AHHHHHHHHHHHHHHHHHHHHHH!
I of course said a big YES!
Then he said "You will?"
"YES of course!" I responded.
And he jumps up and tries to put the ring on.
I was like, "Uh, you're supposed to be on your knee still!"
He laughed and was like "Whoops, let me try again."
Then on his knee, he slipped on the most gorgeous ring I've ever seen!
Then I jumped up and just hugged him.
Then we have this little game we play called "Guess what?" I said "What?" and he said "WE'RE ENGAGED!"
I literally screamed! I couldn't believe it. I still can't believe it! Stephen says that was his favorite moment seeing how excited I was. I literally jumped on him and wrapped my legs around him the way I always do when I'm excited about something.
And we couldn't stop laughing.
I still can't stop staring at the ring. What I love most about it is the history behind it. When Stephen was born, his grandfather left him some savings bonds that he has been holding onto for something special. He told me how he was saving that money all these years to invest in something meaningful that he could put his Grandpa's hard earned money to a good use. He told me he couldn't imagine anything better than the ring that will start our future together. Sooooo sweet.
To everyone who Twittered and Facebooked and emailed and texted your congrats, we thank you from the bottom of our hearts for sharing the joy of this special time in our lives. We are so thankful for your kindness, and so thankful to have you sharing this journey with us in excitement. We cherish your friendships.
And to those who asked…… here's the FAQs:
*We have NO IDEA who our photographer for the wedding is going to be.
*The wedding will be in Jacksonville, but we have no idea when the wedding date will be yet.
*Stephen will move to Jacksonville, unless the Lord calls us somewhere else.
*Yes, we will combine our businesses eventually and do the husband/wife photog thing once we get married!
We're just taking it one step at a time as we follow God's will for our future. Thank you for your prayers and love! God bless each and everyone of you! :-)
We were so blessed to have our good friends
Gavin and Erin Wade
there to capture every moment. Here's a few of my favorites and the slideshow below of all the special moments in between played to one of our favorite songs!


My hand was literally shaking at this point!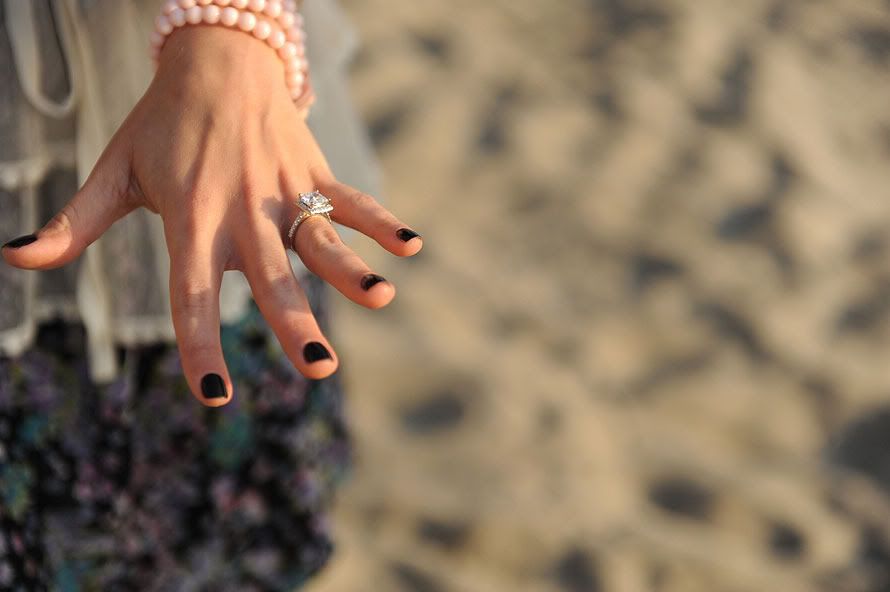 I love how much we laugh together!



Can California beaches get any prettier?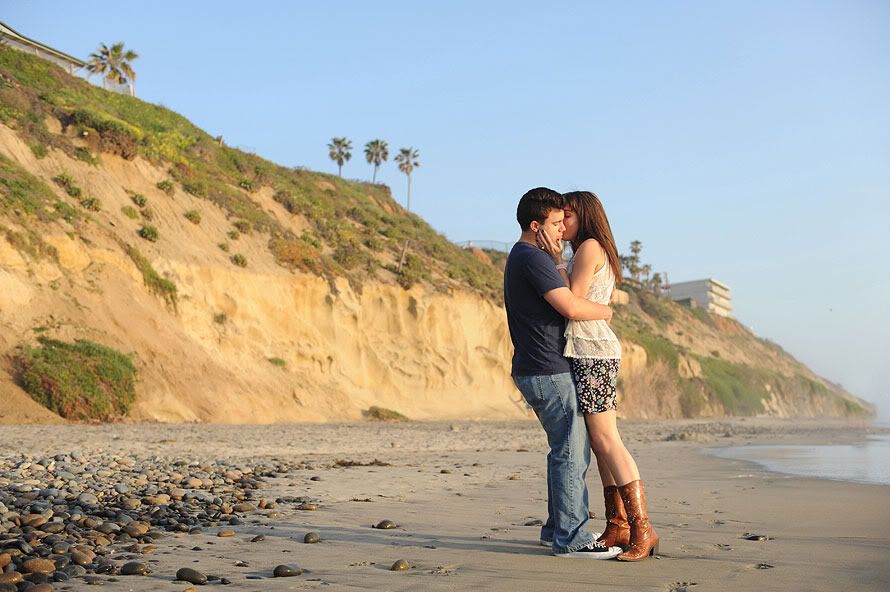 On my right hand, I was wearing a bracelet from my dad. I was so glad to have him there in spirit during this memorable moment.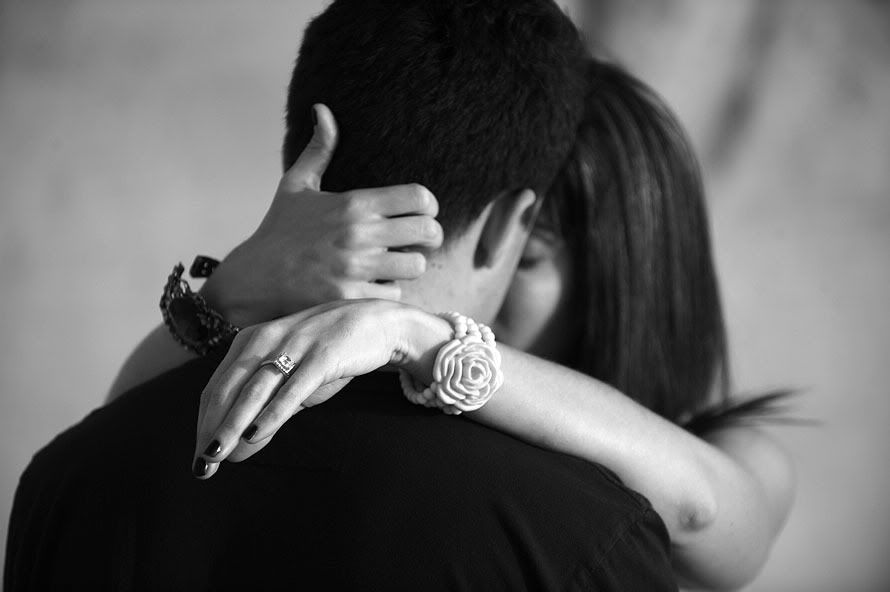 I totally didn't notice this in person until I saw it in the picture, but I thought it was cool how someone had etched in the wall "I <3 U!!" twice right behind where we were sitting.



Ahhhh, the California sunsets!



And just because we are goof balls like that...

Labels: Engagement, Personal