Happy (Early) Valentine's Day!
This morning as I was waking up, Rhett patiently waiting for his morning "You're up, you're up, you're up!" licks, we heard a knock on the door. Rhett jumped off the bed vocalizing his usual guard dog bark, and I opened the door to 3 dozen beautiful red roses sent from my love,
Stephen
.
We were bummed that our calendars didn't line up to spend Valentine's together, but we did celebrate earlier this week when he was here for my workshop, with a chick flick and dinner. I just had to be a girl and gush and share how beautiful these roses are!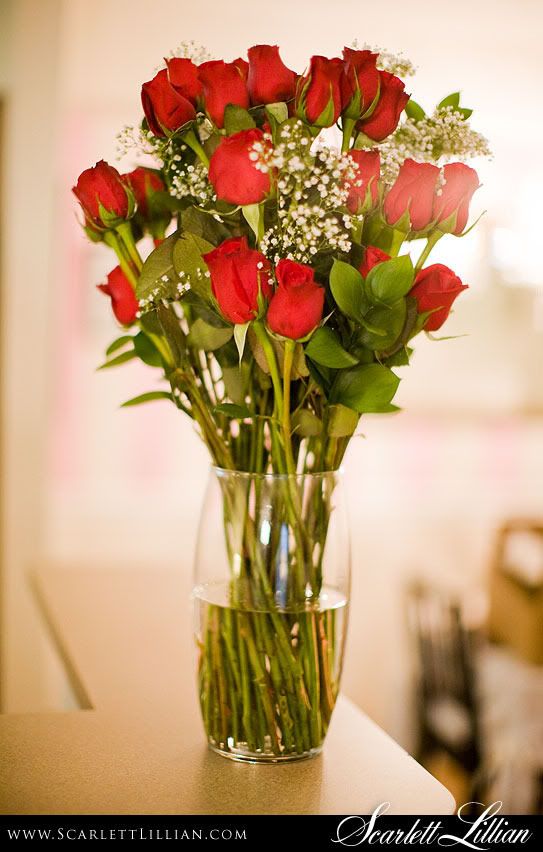 I hope each and every one of you have a wonderful Valentine's Day full of lots of love, sweet things, and beautiful moments with those closest to your heart!
Labels: Personal