A Day In The Life of a 1 Month Old.
Back in 2002, I stepped into the elevator of a new place I was living. It was my senior year of college and I had no idea what the future held in store. In the elevator, I started talking to a new neighbor,Katie, who I found out was also a Christian and we decided to try out Campus Crusade For Christ at University of Florida. That year, we became fast friends as we shared our joys for the Lord, and our heartbreaks over silly boys. Also, that year, Katie met a new guy, Matt, who, back in her home town, was the basketball coach for her little brother's team. Over Valentine's weekend, she and I went and sat in the stands to "cheer on her brother", but really it was so she could see Matt. They eventually started dating and in 2005 I got the honor of standing beside her as she married the man of her dreams.
Fast forward,
Katie and Matt
now have a new love in their lives, sweet little Hannah. On a recent visit, I documented a day in the life of Hannah. Here are some of my favorites from the day!

A sweet pic with Hannah and her grandma.



I thought this was the cutest breast feeding pillow.



What I love about this pic is that, in the corner of the crib, is a bunny I gave to Katie back in college for Easter. I thought it was so special that now Hannah gets to use that bunny.



Hannah adoring her grandpa. Or was it the other way around?



Gotta love a good cry!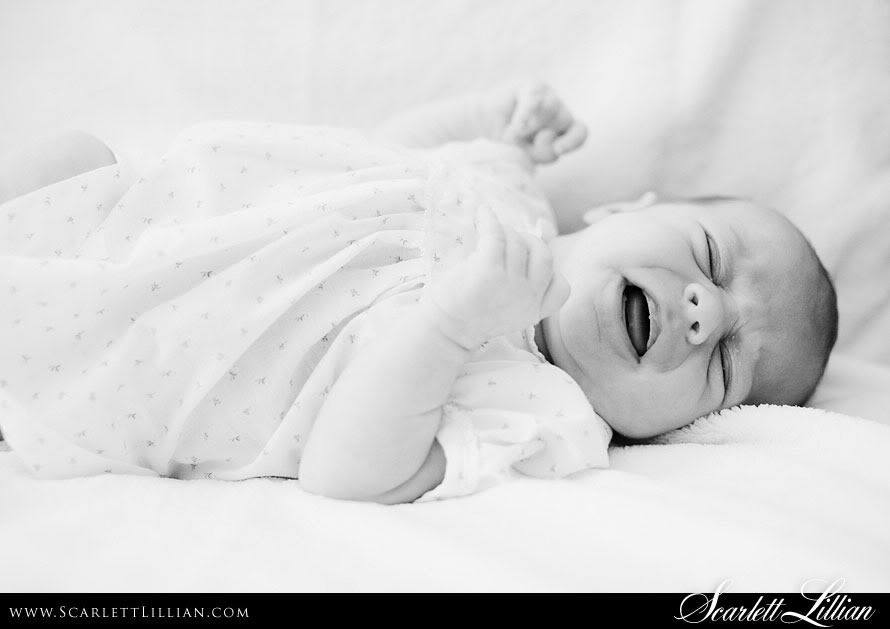 Labels: Portraits