This is why I love Twitter.
All you
The Hills
fans will appreciate this email I got.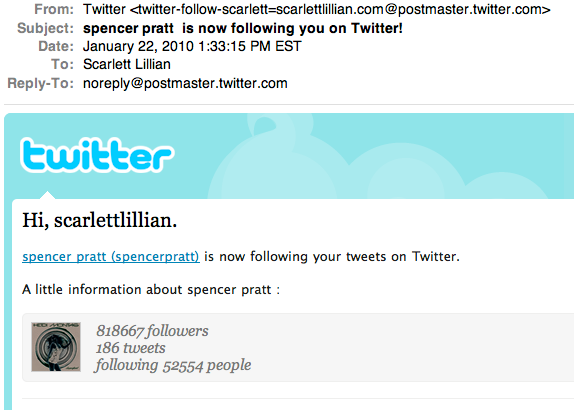 And I just noticed that Heidi is also following me! Funny!
In total "Oh my gosh, am I really about to confess this?" news, I recently read Heidi & Spencer's book
"How to Be Famous"
. NOOOOO, I didn't buy it for myself, my mom bought it for me for Christmas because she knows I like The Hills. But I do admit, it was a funny and interesting read. Love them or hate them, you gotta admit, they are geniuses at keeping themselves in the news.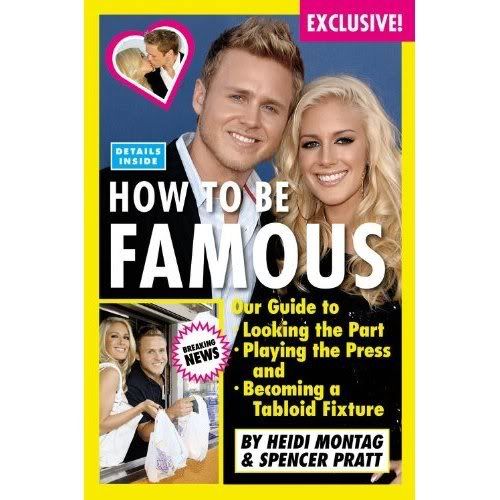 And speaking of the news, I know Heidi's plastic surgeries have been all the controversy lately. Last week, there was an interesting discussion that went on on my Facebook when I twittered about the story. Join in at:
http://www.facebook.com/scarlettlillian?v=feed&story_fbid=249762044468
Labels: Personal