Scarlett Lillian Workshop: Meet Leeann Marie!
Ahhh, I'm getting soooo excited about my 1st workshop coming up in February!
The workshop kicked off to a great start last week on my dad's birthday and is filling up quickly with beautiful women coming from all over the US and beyond. I even received the 1st international sign up on Christmas Eve! How exciting that someone is coming from another country!
Now with 2010 on the horizon, I just wanted to send a remind you that my workshop special launch price of $1200 will be going up to the full price of $1500 on January 1.
With only a few seats left, don't miss the chance to reserve your spot now and save $300!
www.workshops.scarlettlillian.com
Each week leading up to the workshop, I will be introducing you to new attendees on my blog! Be sure to leave them some love in the comment box! The first fabulous photog featured today is the stylish Leeann Marie coming from Pittsburgh, PA. (All together now, "Welcome Leeann!")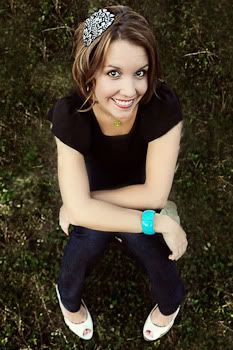 1. Name:
Leeann Marie Golish (or… Leeann Marie to go with the business name.., but I go by Lee with friends)
2. Website:
http://www.LeeannMariePhotography.com
3. Blog:
~same~
4. Twitter:
LeeannMarieG
5. Where are you coming from?
Pittsburgh, PA (home of Stanley Cup Champion Pittsburgh Penguins)
6. What 3 words describe your photography?
Fun, Stylish, Romantic
7. What do you love most to photograph?
Engagements and Boudoir are my favorites, because I get a lot of personal time with everyone. Weddings are great because I get to fall in love with love all over again.
I love girls who aren't afraid to be a little daring and really show their personalities in front of the camera. When she says "can't believe that's me!" I get excited!
I also love to photograph my niece, simply because I'm in love with that little girl.
8. If you could photography anyone, dead or alive, who would it be?
Lady Gaga. I am totally obsessed with her, and the creativity she brings to everything is inspiring!
9. What does fabulous mean to you?
Fabulous means being a little daring but feeling wonderful about what you do. It's color and fun. It's when you walk out of your house and just want to meet new people because every experience is fresh and gives you a little extra something. It's buying that dress "just because you must have it". It's an exclamation point!
10. If you were on a deserted island, what three things would you want with you?
My husband, mascara, and mimosas (because mimosas + beach = my kind of deserted island)
11. Who is your hero and why?
My Grandmother. She was an amazing woman. She knew what she liked and what she didn't. She wasn't afraid to speak up, but she loved with all of her heart. She was incredibly giving, and only wanted the best for you. She raised 6 kids on her own, and although she wasn't always at the top of everyone's "favorite person" list, she was true to herself. She's at the top of my "favorite person" list.
12. If they made a movie of your life, what actress would you want to play you, and what would the title of your movie be?
This question is always way too hard!! Actress to play me? Anne Hathaway. I love that she's a girl with class and a timeless style, but she's also fun and true to herself. I would maybe title my movie "Smirks and Quirks" because I can be really blunt at times, but also really like to have fun! (although I think that sounds really silly)
13. What's your favorite flavor of cupcakes?
Carrot Cake
14. When you give thanks, what is on top of your list?
My parents.
15. What is one valuable thing you have learned as a photographer that you can pay forward to those reading this?
Don't be afraid to take some chances – photographically or financially. Put yourself out there. Be yourself, and you will be happy. Go out and meet other photographers and vendors. When you get EE on your camera – your lens aperture ring moved. Don't freak.
Labels: For Photographers, Scarlett Lillian Workshops, Spend A Day With Scarlett