Published in Water's Edge Magazine
It's fun when I get random emails finding out I was published again! The latest was in Jacksonville's
Waters Edge
magazine. I had two pictures published. One in the ad for my fabulous make up artist friend,
Paulina Perez
, who used a photo I took of her. The second was my fabulous bride
Danielle
and her wedding planner Cassie of
Flaire Weddings
, that I took of them discussing details at Danielle's wedding.
So excited! You can view the full issue here:
http://watersedgeweddings.travidia.com/SS/Page.aspx?secid=69907&pagenum=14&sstarg=&facing=true&


Paulina's picture with her ad. Go hire her! She's was named #1 Make Up Artist in Jacksonville Bride magazine along with moi as #1 photog! Woo hoo!



Danielle and Cassie on the left!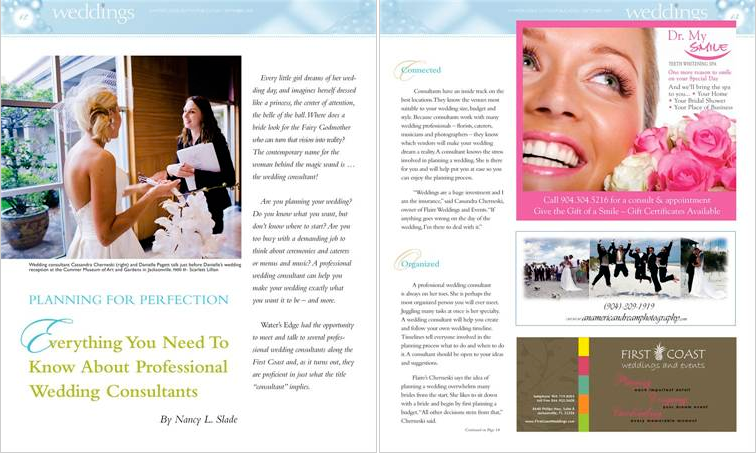 Labels: Press, Water's Edge Magazine