The big news!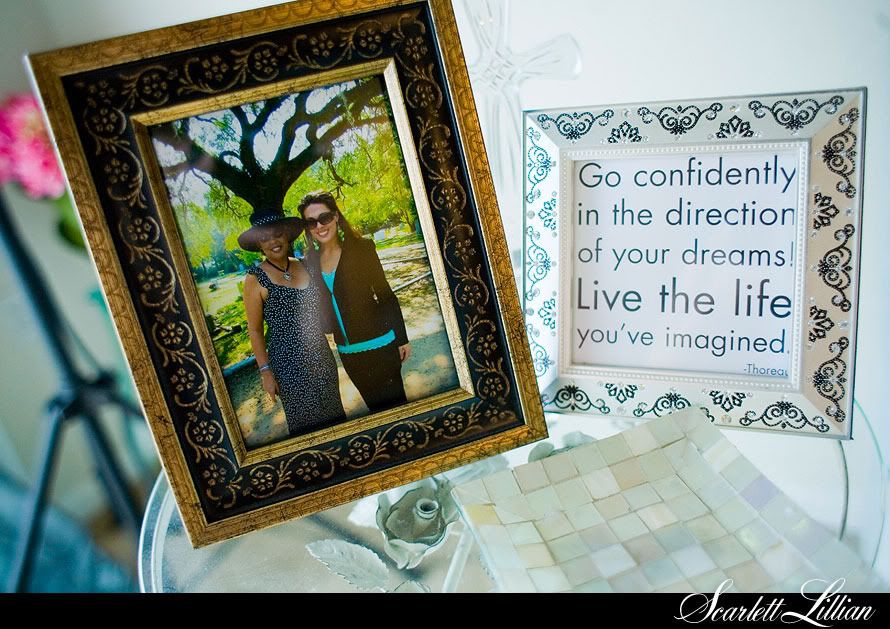 I loved this card my mom gave me so much that I framed it and it sits next to a picture of her and I on my table next to my couch. It's cool to think back to when she gave it to me a long time ago and see how true the quote has become.
Earlier this week I
Twittered
that I had some BIG news to share soon... Immediately, everyone thought I had something glittery on my hand. I apparently opened up a can of worms, so to clear things up:
I'm not engaged.
Trust me, when that happens, that will be news I can't keep in. ;-) In the meantime, Mark and I had a good laugh about everyone's response on Twitter and
Facebook
.
For the real news, I had to wait until Pictage made the official announcement, which is:
I got chosen to be a speaker at PartnerCon 2009! Ahhhhhhhhhhhhhhhhhhhhhhhhhhhhh!!!!!!
When I first heard the news, I was a mix of emotions. First, I wanted to jump up and down and throw up at the same time. I was so honored to be chosen amongst some of the best in the industry, but this meant, I have no choice, now I HAVE to confront my stage fright.
After jumping up and down and feeling a little nauseous, then I cried. It was moments like this I wanted to run over to my parent's house and walk in the door and grab my dad's hands and do our "circle dance" we always used to do whenever something cool happened to us. It was our little moment to stop the world around us and celebrate God's latest blessing. So I cried because I realized, this was the first time since he passed that I wanted to be able to do a circle dance with my dad, but I couldn't.
But then I smiled knowing he would be so proud. Around this time last year, I had to decide if I was going to PartnerCon 2008. Things were progressively getting worse with my dad's lung cancer, and while the big girl in me wanted to go and enjoy the event, the little girl in me just wanted to stay home and be with my dad. But, in that way my dad always believed in me, we had a long talk and he told me he wanted me to go. And though I wanted to pause life to keep him here longer, he told me that he enjoyed seeing me move on with life and how proud it made him to see me be a success. As I walked around last year's PartnerCon, I wondered if God would ever open the door of opportunity for me to be a speaker. I came home and told my dad how, despite my stage fright, it would be cool to one day get into speaking, so in hearing the news that I got chosen to for this year, I can't help but smile knowing my dad had a little say in it with the Big Guy upstairs.
So here's the details:
This year
PartnerCon
is November 3-5 in the fun town of New Orleans and the good news is, this year it's open to ALL photographers, not just Pictage members. Also this year, they are including shooting workshops with some of my wonderful friends like
Mike Colon
,
Sara France
and more! So it's like a conference and workshop in one!
I really love PartnerCon because it's like a mini-
WPPI
and much more intimate. It's a really great way to meet other photographers and network and learn from some of the best in the industry. If you've never been, I really encourage you to! It completely helped my business from the knowledge I learned at the classes to the friendships I built along the way. This is a must attend event for wedding photographers!
And of course, I would love love love to have you in my class!!! My talk is called "Find the Fabulous In Each Bride & Groom" and you can read more about it here:
http://pro.pictage.com/community/ppc/neworleans/speakers.shtml#lillian
I can't wait to share with you from my heart and help you to bring out the best in your clients! I hope to see you there!!! Definitely come up and say hello, I would love to meet you!!
And for you single ladies out there, who knows, you just might be able to meet someone special there like I did
last year
. :-)
Labels: For Photographers, Press