My first BFF.
This past weekend I went to a reunion.
Not for high school. Though yes, that IS coming up this summer for my 10 year. How did I get so old?
But this past weekend, I had a reunion with my very first BFF from childhood, Crystal.
I met Crystal at the old apartment complex we used to live at. As an only child, I never had sisters and brothers to play with, so when I was outside playing by myself one day, and probably on my rollerskates, I got so excited to see another girl my age walk up to her new home with her family. I didn't even let her get in her new place before I ran up to her determined to make her my new friend. Crystal reminded me too of our very first conversation we had that went something like this.
ME:
Hi, I'm Scarlett, what's your name?
CRYSTAL:
Crystal.
ME:
I'm 6 years old, how old are you?
CRYSTAL:
I'm 7 years old.
ME:
My birthday is on Christmas, when is yours?
CRYSTAL:
My birthday is on Christmas too!
ME:
No way.
CRYSTAL:
Way.
LOL, what were the odds of two friends having the same birthday, let alone, both sharing our day on Christmas! I knew that was the beginning of a beautiful friendship.
The next 6 years or so, we remained BFF's. But we both moved away to different homes eventually, and with that came separate schools. And separate schools came separate friends and separate lives and we eventually lost touch around the beginning of high school.
Over time, I continued to wonder where life had taken Crystal and I used to Google her to see if I could find anything on her. But nothing.
Then
Facebook
came around and another childhood friend found me, and I was like, duh, let me look up Crystal. And I was so stinkin' excited to actually find her a few months ago!!! Turns out she was still in Jacksonville all these years later, so we sent a few emails back and forth and finally made time to get together for dinner over the weekend! She was always like the older sister I never had, by a whole year, and I was so excited to see her again after all these years and make fun of our dorky childhood selves!
Here's some funny blackmail pictures of us as little girls. This first one is from a silly "Sing in the Shower" contest we entered together. Gotta love the 80's and side ponytails with scrunchies.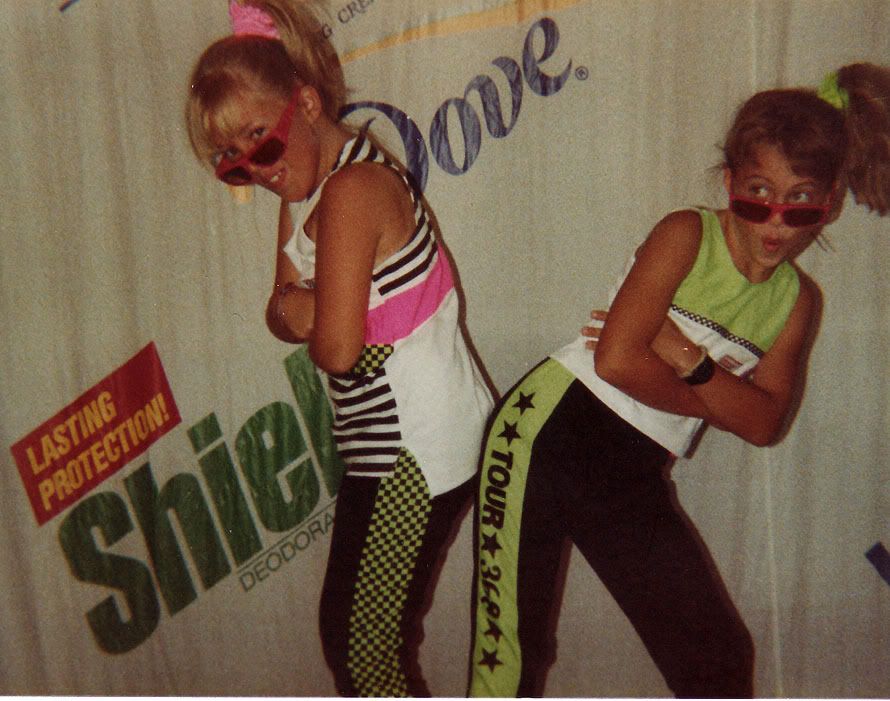 And this one is from my very first limo birthday party in 4th grade (that inspired my 28th birthday party this past year, ha!)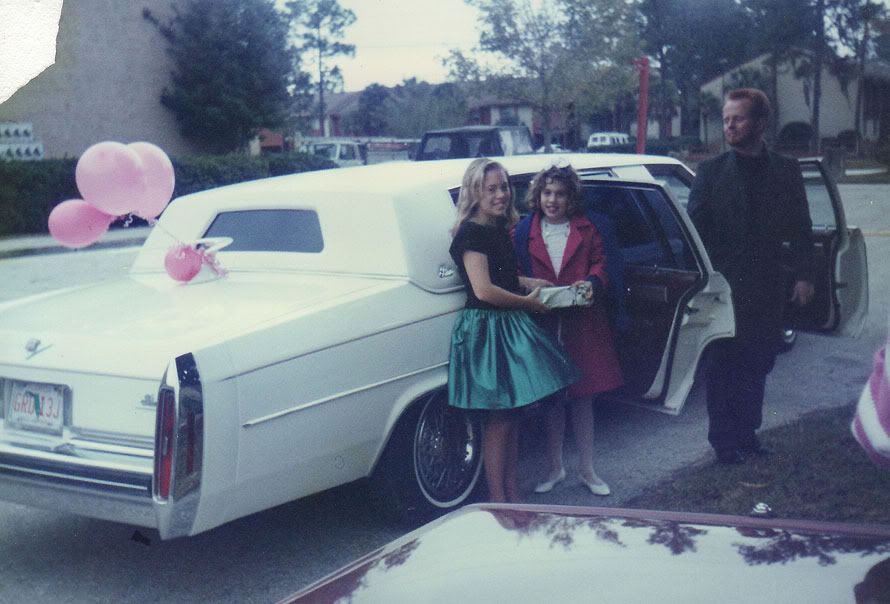 And here's us from the other night. Yay!

Labels: Personal