The almost kiss.
It was the last night of
WPPI
in Vegas.
Mark
and I had totally been attached at the hip most of the conference. It was fun to flirt with him, but I honestly wasn't looking for anything in the midst of dealing with having to put my dad in Hospice a few days before the Vegas trip. I almost canceled the trip altogether but my mom told me that my dad would want me to go, and that it was better for me not to stay there and watch him suffer.
A few weeks before, Mark and I had started emailing. Though we originally met the previous September, we really had just sent a few emails back and forth relating to one another and praying for each of
our parents
going through their own battles with cancer. So, as Mark is so good at, he loves to surprise me and he told me in the emails "I have a surprise I'm bringing to you, but it's not for you." I was like, do what? Then in Vegas, he pulled out of his bag a t-shirt that he got all the firemen at his station to sign for
my dad
saying they were praying for him and thinking of him. It was that moment that God showed me what an amazing heart Mark had, so thoughtful and kind, and that he was someone I wanted to get to know a lot better.
So the days flew by, a few dinners together, a few lunches together, a few parties together. The last night we had some time to be tourists. We were walking on the strip and I saw a huge billboard with a couple doing the "almost kiss."
"Ohhhhh, see that picture?" I pointed out. "I LOVE that shot, I'm always doing that with my clients, telling them to almost kiss. There is just something in that moment that is so passionate and joyful. It's in that moment I see a couple's true love."
What he didn't know was that at that very moment, I had been dying to kiss him! As we kept walking, that led us to the Paris Hotel with the fake Eiffel Tower that we went to the top of and I FINALLY got my first kiss from him! Yay!
And I haven't been able to stop kissing him since..........
As I mentioned in the teaser post, last time I was in California visiting him, we went out to dinner with our friend
Mike Steelman
, but first stopped by his ranch, which then turned into an impromptu photo session with Mike taking pictures of Mark & I. Mike posted the rest of on his blog today and I was crying and laughing all at the same time!!! I love alllllllllll of our "almost kiss" shots. he he he
Here's the pics I pulled from his blog!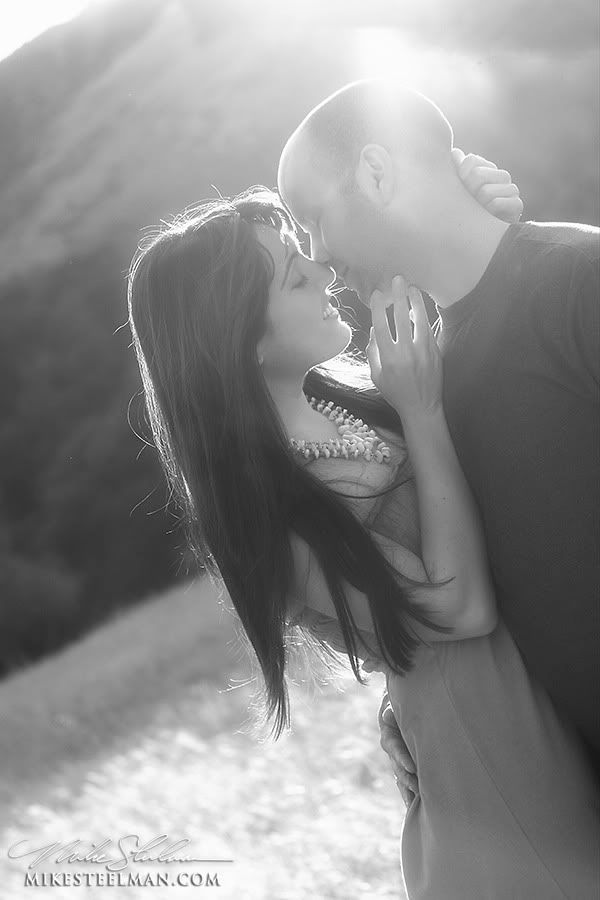 I LOVE the purple lupin that is EVERYWHERE around where Mark lives. Soooo pretty.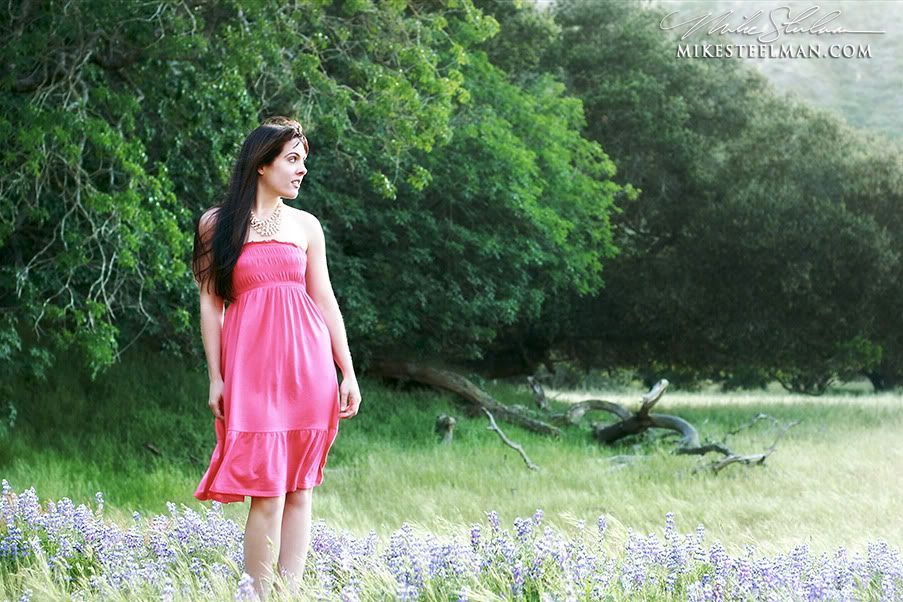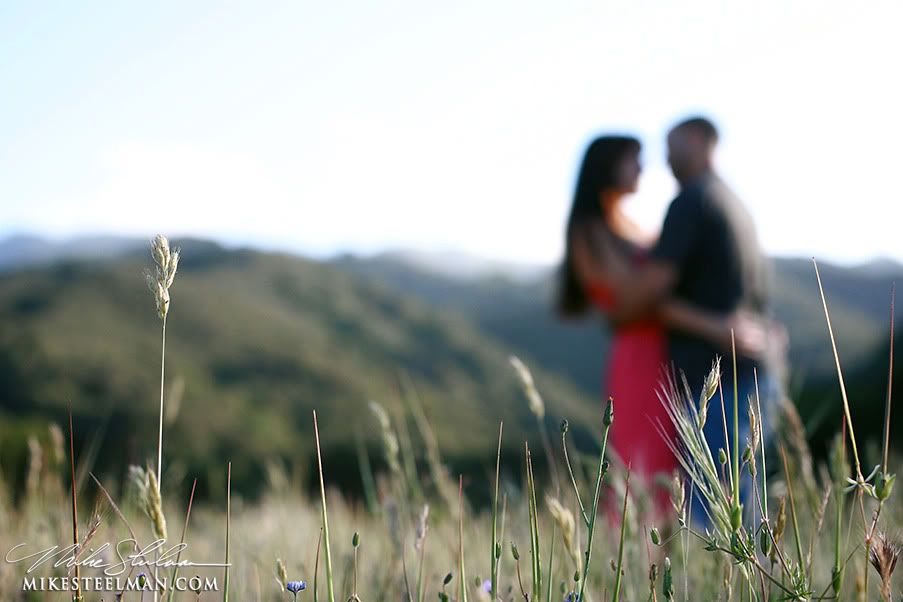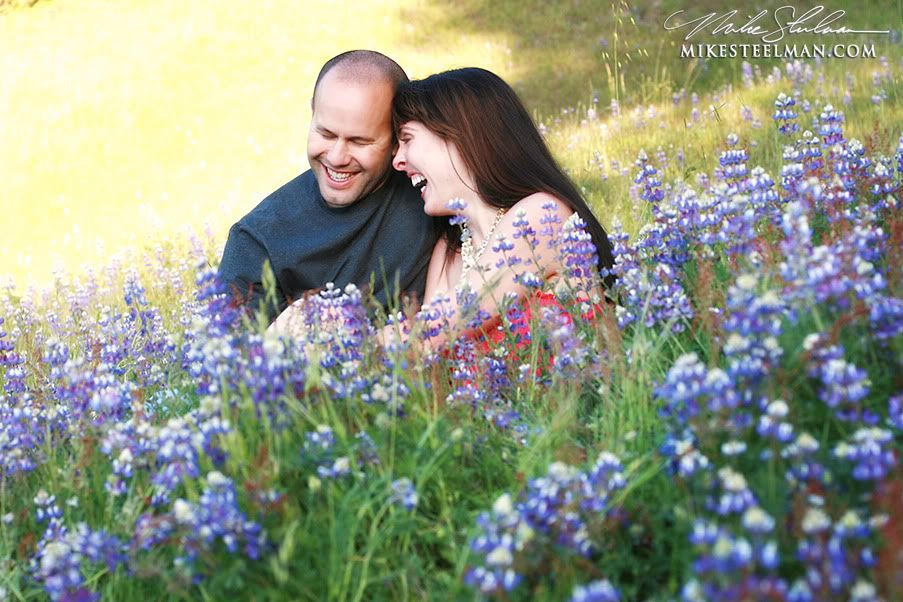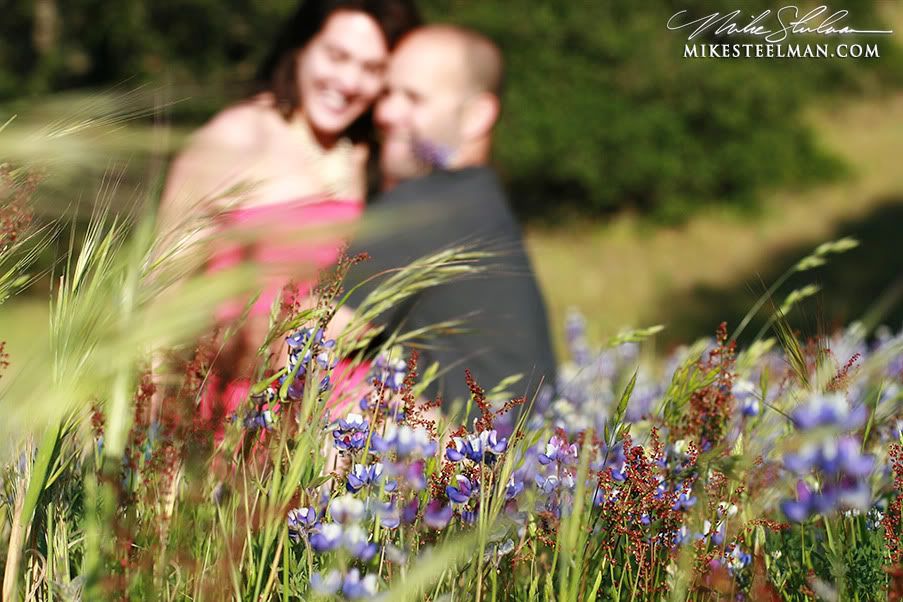 Gosh, I LOVE this picture of Mark. My man is so hot!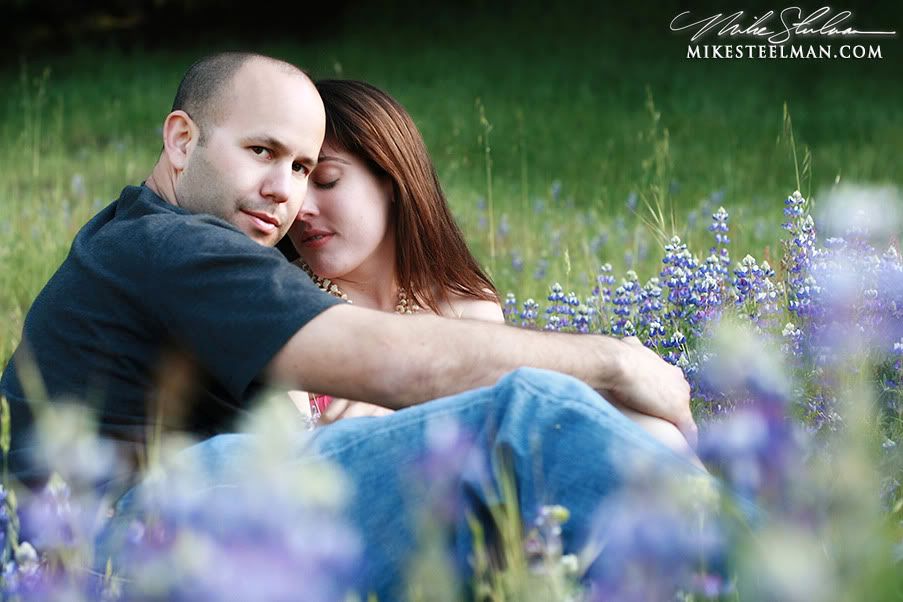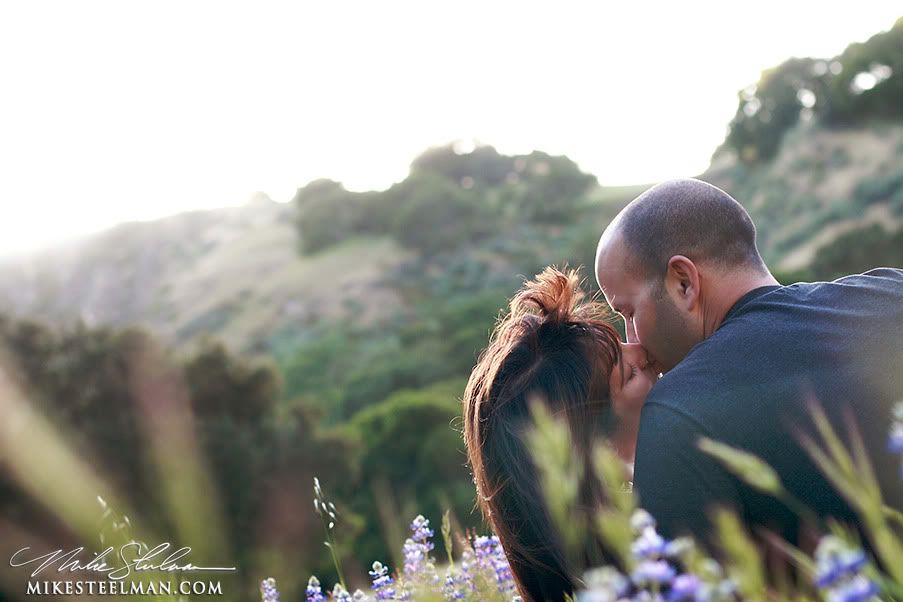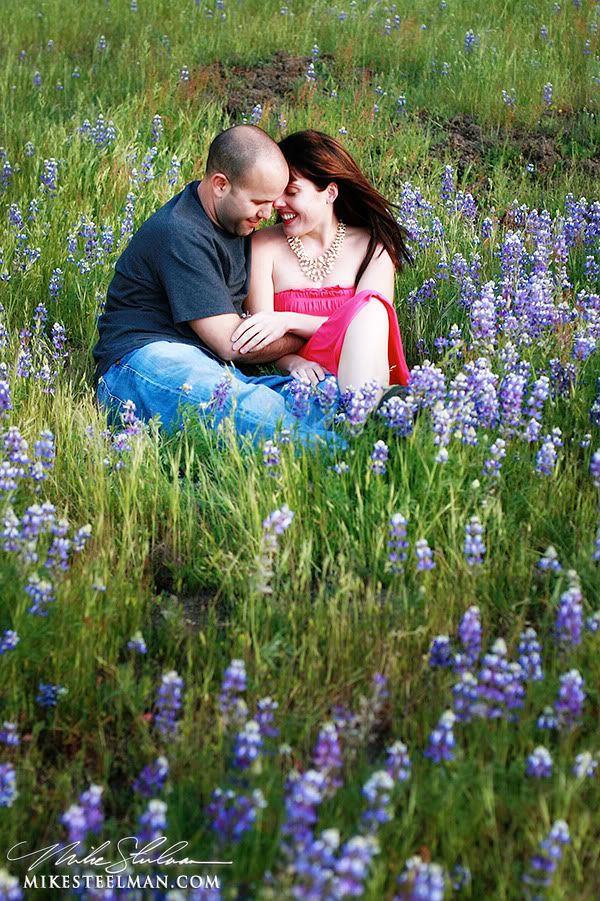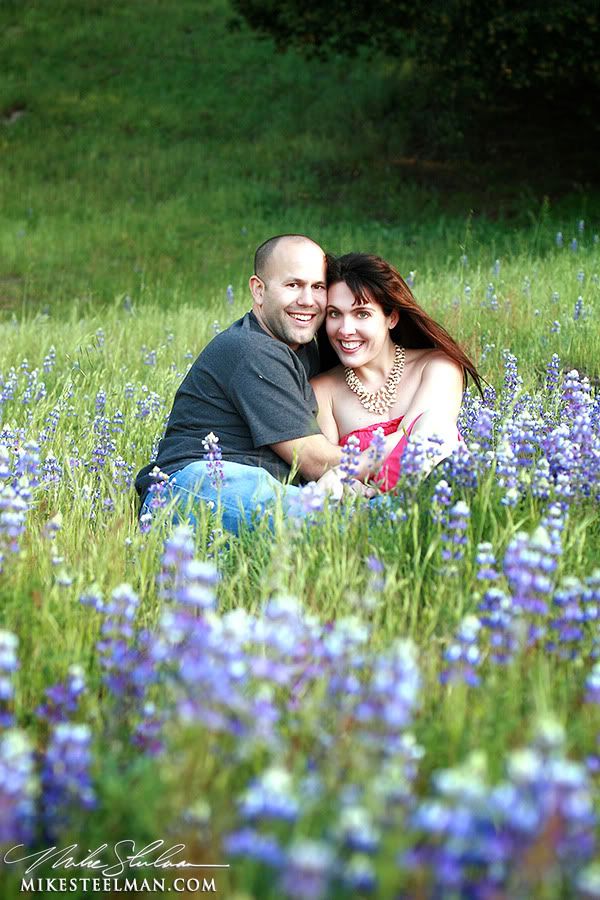 Labels: Personal