RSVP
Ahhh I'm getting so excited about my Vegas Photoshoot After Party! I have to admit, I've always said I was a party goer, not a party thrower. I just don't have the gift of event planning like some people do. But with soooo many photography friends in one place next week, I just wanted to create a place that we can all meet up and hang out and chillax together!
I just created an event on Facebook where you can officially RSVP! I believe even non-Facebook members can RSVP here too (I'm still learning the whole Event creation thing and how it works, so I could be wrong.) I tried to send an official invite to as many people as possible, but if I overlooked you, please know it's nothing personal and I hope you'll still stop by! Also, if you want to bring friends, please know that EVERYONE is welcome! :-)
Here's the link to RSVP:
http://www.facebook.com/event.php?eid=50314136817
And here's all the goods again!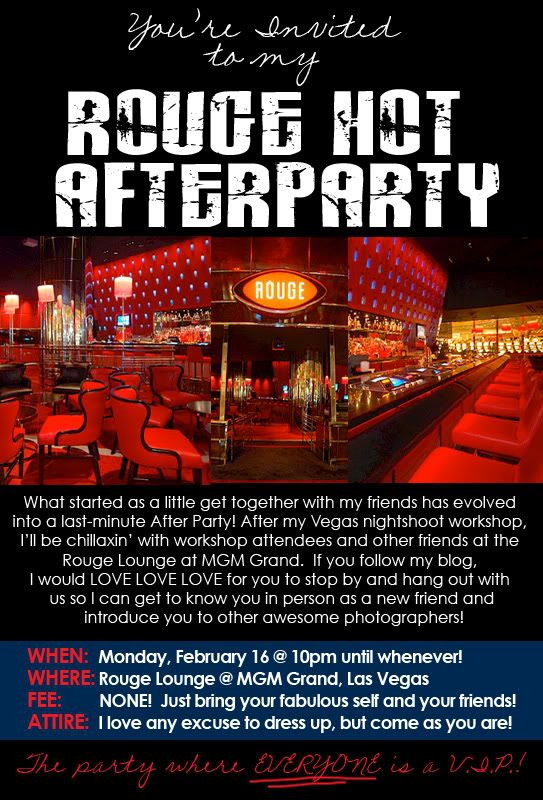 Labels: For Photographers