Nightshoot with the Jacksonville Pictage User Group!
Night shooting. It's one of the trickiest parts of being a photographer. But I love the challenge of creating light and getting some magical shots. For January's
PUG meeting
, I hosted a night shoot in San Marco and we all had fun rockin' the lights and shooting together! This got me pumped for Vegas and I soooooooo can't wait for that
night shoot
there amongst the glitterati lights in a few weeks! Woo hoo!
The beautiful wedding planner Cassie of
Flaire Weddings
and her hubby were our gracious models. Here's my faves!

Here's what I used for the light source on the left, no joke, a camping light. The picture on the right is why I LOVE Pocket Wizards!



These shots were just pulling in natural light with my 50mm 1.2! I love how much light it lets in for times like this!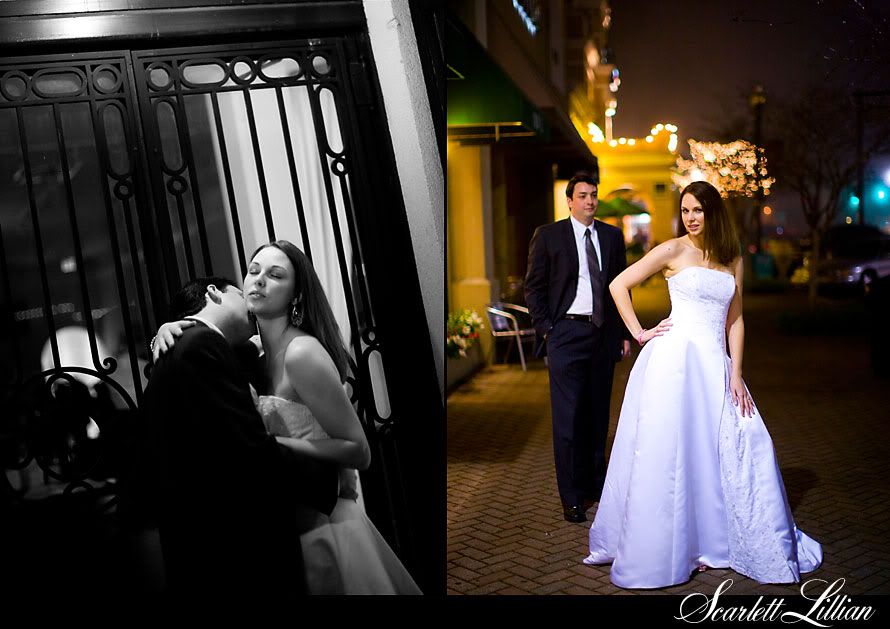 More Pocket Wizard love! I love sticking my 580EXII behind the couple to get some rim light. And it was super foggy out, so I wanted to capture the mist in the air with the light like in the picture on the left!



The picture on the right was with my new video light!



Our fabulous PUG!



And thanks to Stephanie Lynn for this group shot!

Labels: Bridal Glamour, For Photographers