My Life. In Front of the Camera. Episode 2. /// VOTE for the Vegas Contest Entries!!!
A few people have been asking what the point is of my video blog, "My Life. In Front of the Camera." Honestly, it's just that.
A video blog.
A glimpse of my life in motion picture.
It has nothing to do with marketing (though yes the premiere just happened to come out the day I announced the Vegas workshop and contest, even though it was supposed to come out
the week before
).
It has nothing to do with vanity or wanting to star in my own reality show. I simply wanted to document my exciting December to remind myself to focus on the positive things going on in my life at the time. The second half of 2008 was filled with a lot of sadness coming to grips with the fact that I was losing
my father
to cancer, so I wanted to do the video blog to CELEBRATE the amazing things God was blessing my life with that month, and the WONDERFUL people I met along the way. I used to be
a videographer
, so it was fun to do another video project all this time later, just for the heck of it.
Love it or hate it, this is me, wearing my heart on a sleeve and inviting you to follow along. Thanks for watching and being a part of the journey!
This was supposed to air last night, but I had some technical difficulties because this second episode was quite a little bit longer than
Episode 1
in order to squeeze in the rest of my month (I didn't realize how much footage I actually got!). This episode is about 45-minutes, so kick back and enjoy laughing at me and my crazy friends!
And now without further ado...................
Here's the amazing contest entries for my
"I Want Shoot With Scarlett In Vegas"
contest!
I continued to laugh out loud at each entry that came in my email. You guys never cease to amaze me. Though this contest has my name in it to tie into the workshop, this contest is REALLY ABOUT YOU and giving you a fun opportunity to flex your creative muscle! Each of these entries is so classic and I was totally impressed at your originality! I'm so glad I'm not the one choosing a winner b/c if I had it my way, I would choose each of you! Thank you to everyone who participated and put so much time and energy and heart into creating your entry! You rock!
Check out these rock stars and then vote for your favorite at the end!! Good luck to all the contestants and I can't wait to see who wins the spot in the Vegas photoshoot and all the other awesome prizes from
Pocket Wizard
,
CameraDojo
, and
Trendy Camera Straps
!
#1
Adrienne & Eric
#2
Anya
#3
April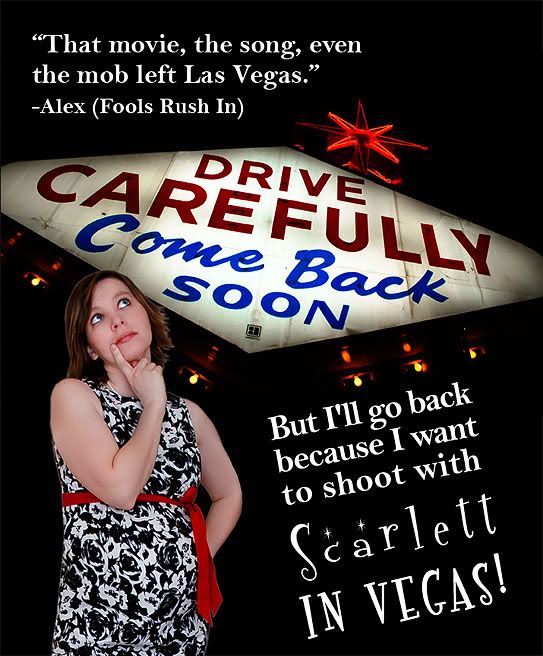 #4
Brittani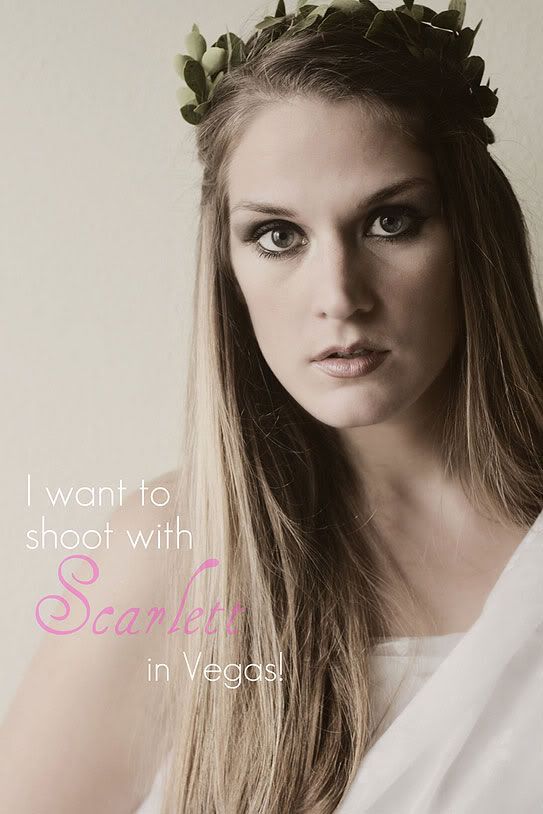 #5
Charlotte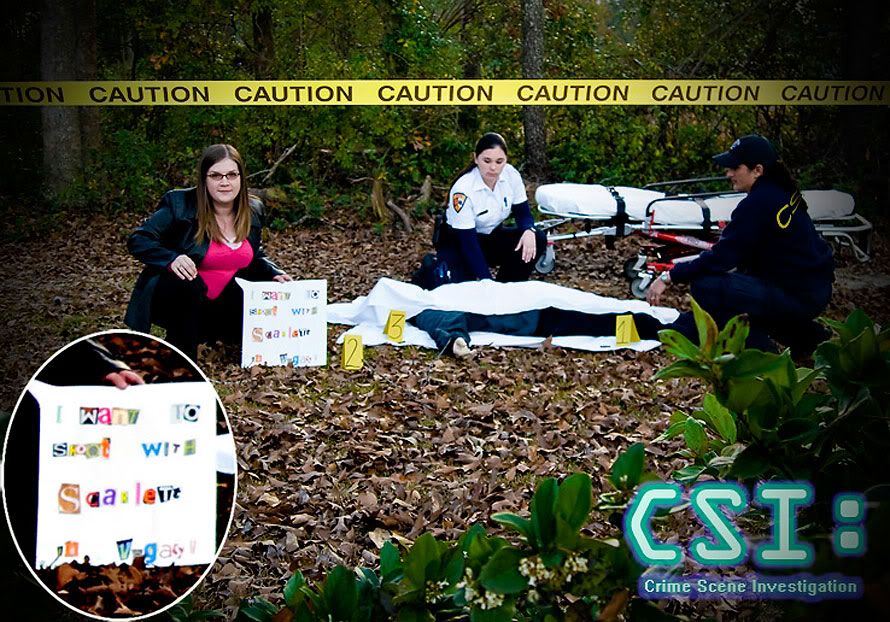 #6


Christy







#7


Cindy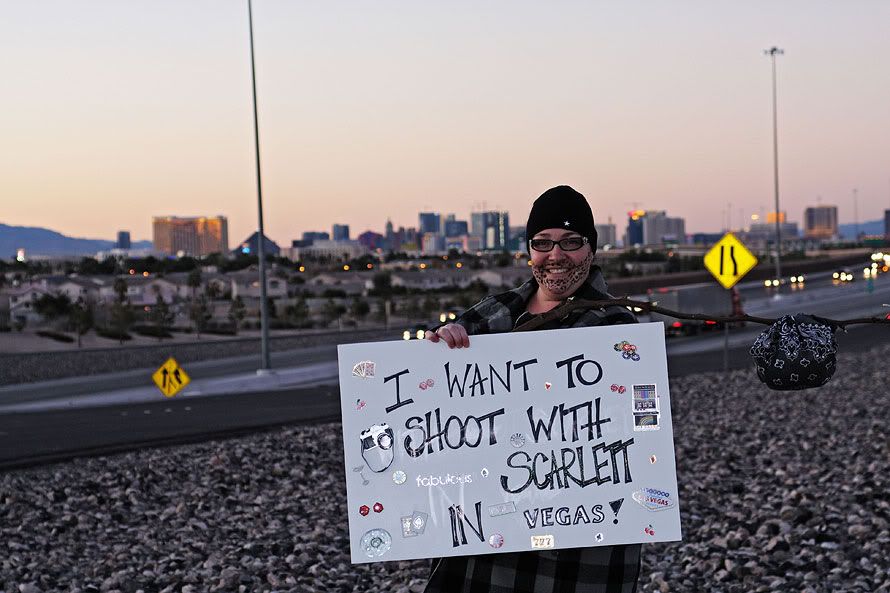 #8
Diandra
#9
Kate Lorraine
#10
Katie Overvaag
#11
Lydia
#12
Michele






#13


Riz (And his wonderful class he teaches all the way in JAPAN! Whoa!)

#14
Shain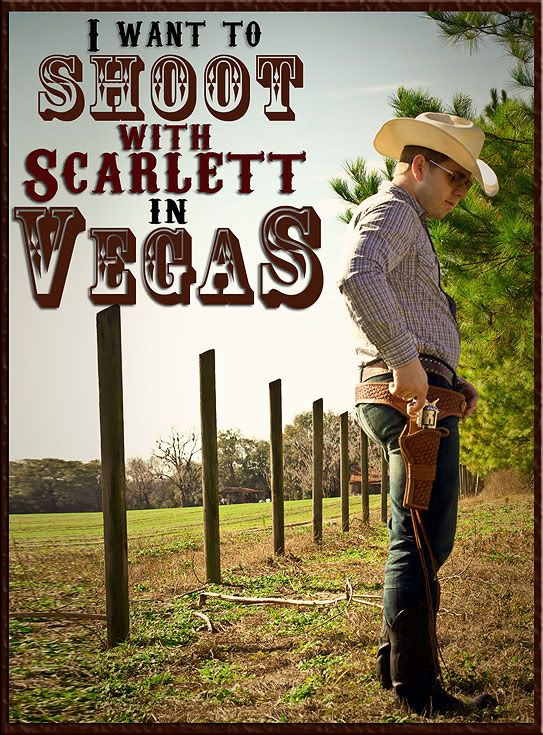 #15
Stephanie Lynn
>>Click here to vote for your favorite entry!!<<
Please note, votes left in the comment box won't be counted. You MUST vote through the link above! :-)
But do feel free to leave your love for your favorite entries in the comment box!
With all the funny entries, I know this is going to be a close race! Be sure to rally your friends on Facebook, MySpace, Twitter, your blog, etc to come vote for you! Voting ends Monday, February 9 at 8pm EST!
Also, I'm excited to announce that the photoshoot is now SOLD OUT minus the winning spot that will be given away from this contest. I also found out that
Studio MSV
is a new sponsor of the photoshoot and is going to be shooting a hot promo video of the night! Woo hoo!
For those that will be in Vegas, my girl friends and I are planning a "Shoot With Scarlett In Vegas" AFTER-PARTY open to my blog readers to come hang out with us on Monday night and chill after the photoshoot. I just want to open up an opportunity to meet my wonderful blog readers and get to know you personally as new friends. It's free of charge and THE party where EVERYONE is a V.I.P.! Stay tuned to for details! Location details will more than likely be released on Twitter the night of, so be sure to
follow me
so you can be in on the inside scoop!
Labels: Press