My dad and the new president!
Ha, my dad has always been a history buff, so I couldn't help but laugh when I heard my dad made the FRONT PAGE of the Florida Times Union today along with the inauguration of a new president on this historic day. Regardless of who you voted for, this is a day of new hope for our country just as my dad's battle with cancer continues to be. And I thought it was ironic that the big headline was "Long road to victory" and how that parallels so much with my dad's own journey. Whether it ends up being victory in beating the cancer, or victory in joining Jesus in Heaven, I know the real victory is one of faith as my mom put on
her blog
:

"And this is the victory that has overcome the world - OUR FAITH" - 1 John 5:4
Go daddy for making the front page! And go momma for being the fabulous writer you are! I'm so excited the rest of the world is recognizing her talent now too!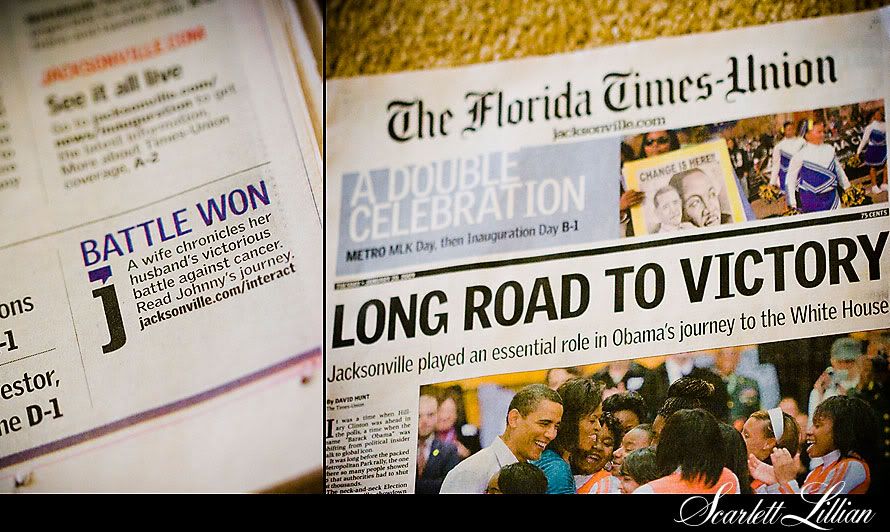 Labels: Personal