Hot modern blog!
We photographers have to stick together! And now Modern Photographers has created a blog where we can all show off our work together at
http://modernphotographers.net
. It's an amazing new addition to their VIP website @
modernphotographers.com
. I was excited to be chosen as an exclusive member and now through their syndicated blog, you can keep up with my blog also on their blog, along with other hot photographers across the country!
Check it out!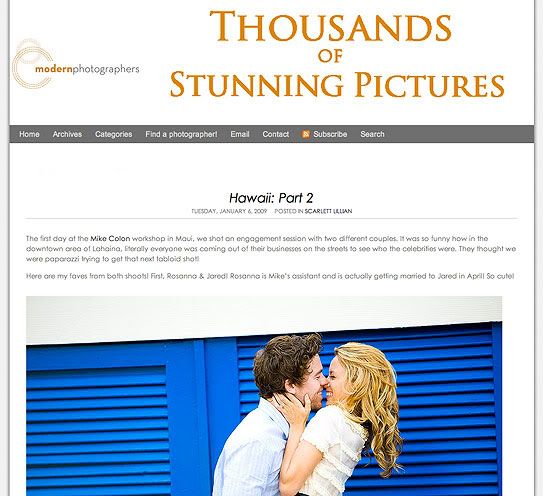 Labels: Press