Self-portrait of a new me.
The last time I had bangs, I was in 3rd grade.  (LOL, and yes I was even wearing pink back then! Funny to analyze further how my outfit matches my website design today.)  Bangs never worked well for me because I've always had a cowlick, as you can see above.
But for the past year or so, and now the invention of flat irons that can get rid of cowlicks, I have been wanting to cut bangs for something new... but I just kept chickening out.  Usually I'm a risk taker, but when it came to my hair, I just couldn't muster the guts to chop the long long hair I have been growing out again since my disaster of a short 'do in college.  
Ok, it wasn't a disaster, but it wasn't "me."  It was me with my heart broken, wanting a new me to start over...  just like the time in high school when my heart got crushed by another silly boy and I went platinum blonde.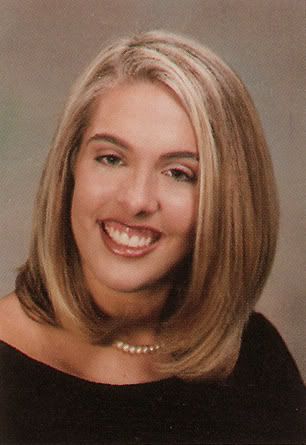 The things we girls do (shaking my head at my self.)
The past 6 months have had nothing to do with a boy but in simply growing up, becoming a big girl, learning to let go of past hurts, forgive, gain a tough skin, grow my business, deepen my relationship with Jesus and finally accept me for me, all goofy serious glam vulnerable messy parts of me.  
Maybe it's the thought of my 28th birthday coming up this Christmas, and that transition feeling less like a girl, and now more like a woman, but out of the blue, something clicked the other day and I was finally ready to chop the bangs.  So I called my hairdresser to make the appointment and went in for the big hair cut today!
So here's my "after" pics! And I'm kicking my self for waiting so long to do it because I absolutely LOVE the bangs! he he he Oh, girls and our hair. :-)  










Drum




roll




please....


And a few in-between pics being goofy having fun with my camera and the ring flash.

Labels: Personal