Sarah & Zac are engaged!
Shhhh! Don't tell Rhett, but I have a new favorite dog to photograph. Rocko! He seriously kept smiling for the camera and cracking me up during Sarah and Zac's esession! Rocko is their first child, so Sara and Zac wanted some family photos too. He was fun to play with for the first part of their photos!
Then we switched gears. Sarah loved what I have done with some past
night shoots
, so she wanted a night time engagement session of dressing up hot and flirting with the camera. And wow, what a hot stuff she and Zac were! It was cute how nervous they were in the beginning of the session, but you definitely can't tell the way they rocked their supermodel poses and Sara with her teeny dress and long legs!
These two met in goggles and aprons in a chemistry class at FSU (go Noles!), but are ready to get married now that Sara is almost done finishing up her med school degree and residency! They are planning an awesome wedding at the
University Club
downtown, I can't wait!
Sarah sent me a sweet thank you email after the shoot that I just had to share:
"I know I've already thanked you on facebook. But Zac and I just wanted to thank you again for Saturday. We have never had professional pics taken of us, and all we could talk about that night after our meeting was how far we've come from meeting in organic chemistry lab at florida state in our goggles and aprons...to having the best wedding photographer ever taking pics of us like we were movie stars! You made us feel so comfortable. Thank you again. We can't wait to see the pics."
Seriously, that's what it's all about for me, I love turning my bride and grooms into "movie stars" as Sarah put it! :-)
Oh, and because I love all things fashion, I just have to say, Sarah sent me this photo of her bridesmaid dresses by
Adrianna Papel
! Seriously, I want one just for going out! So nice to see a bride choose a fun dress that her bridesmaid can truly wear again! I adore all the gold bling!


And now the session...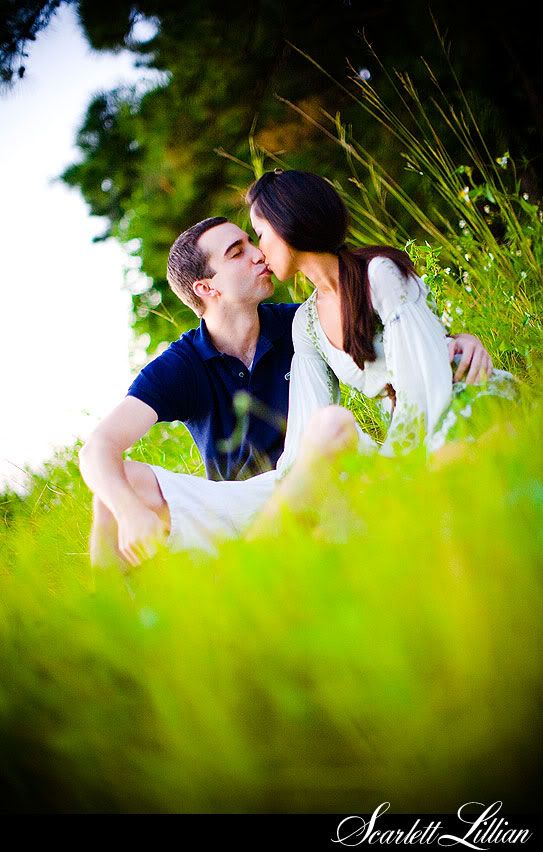 Their baby Rocko! I just love how he smiles for the camera!



Seriously, he makes me want a pug!



Time to spice things up...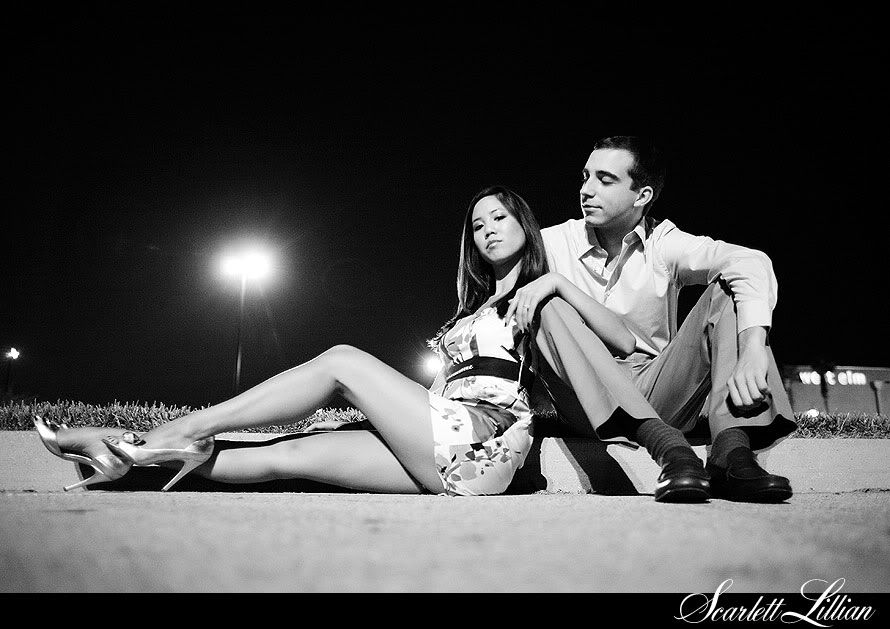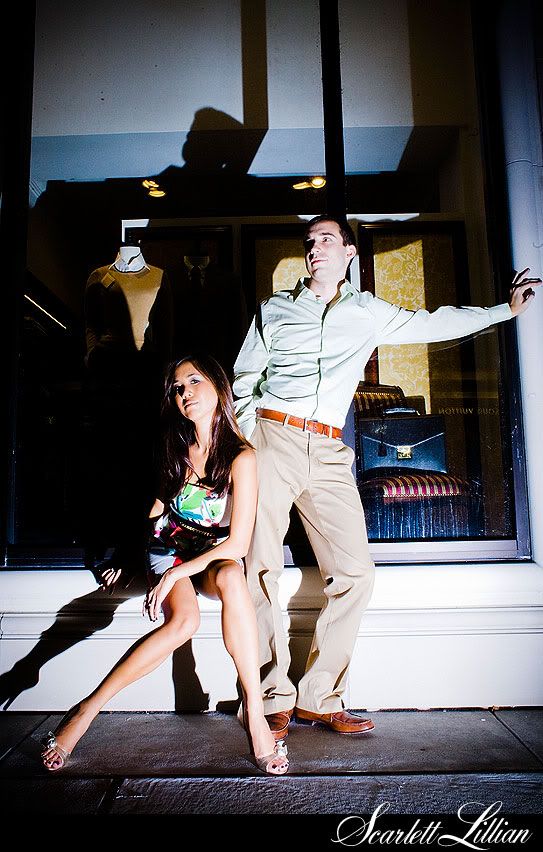 Love the bling!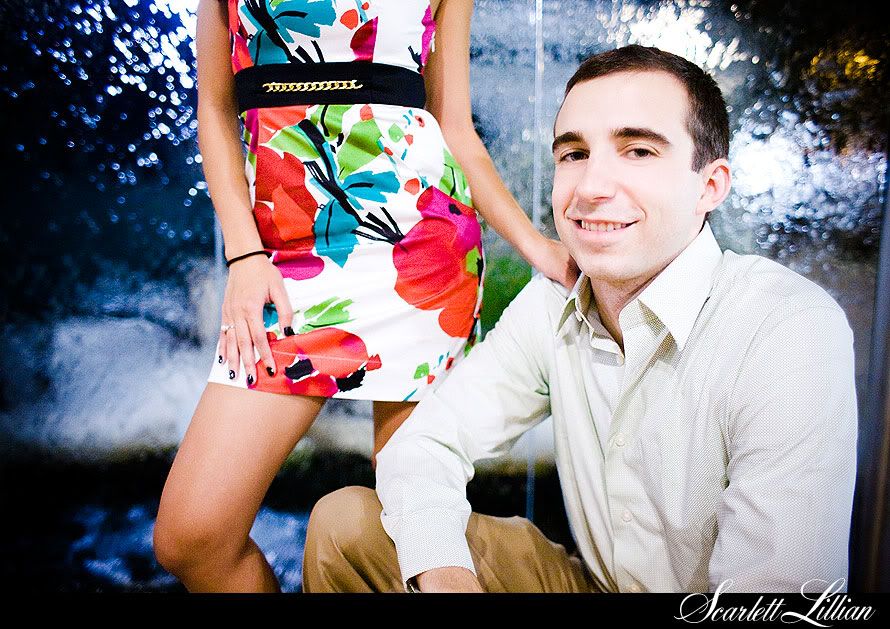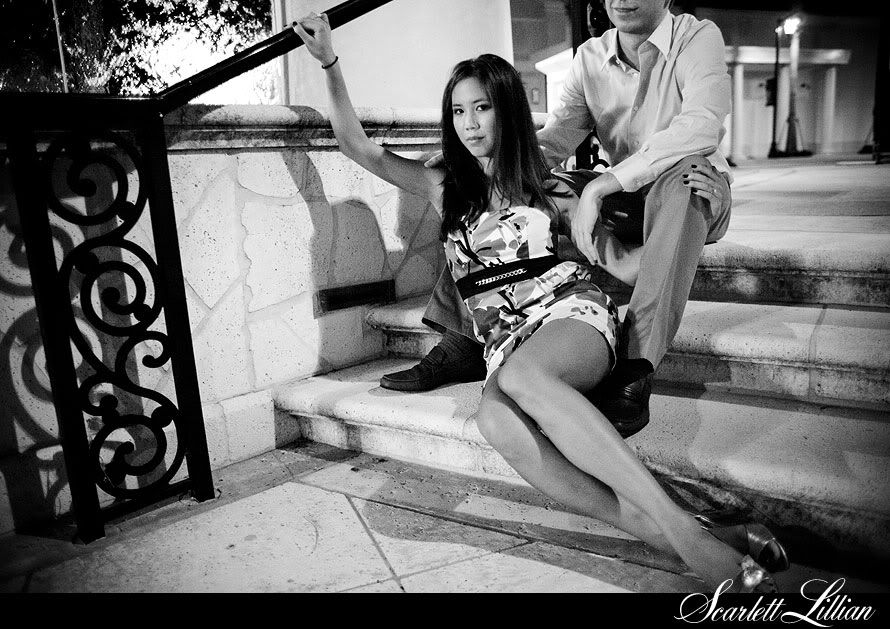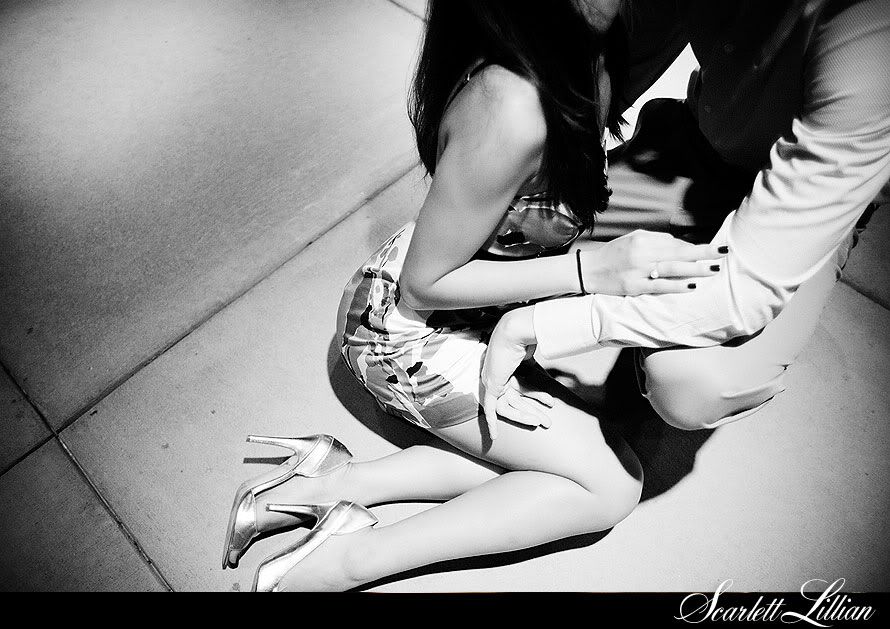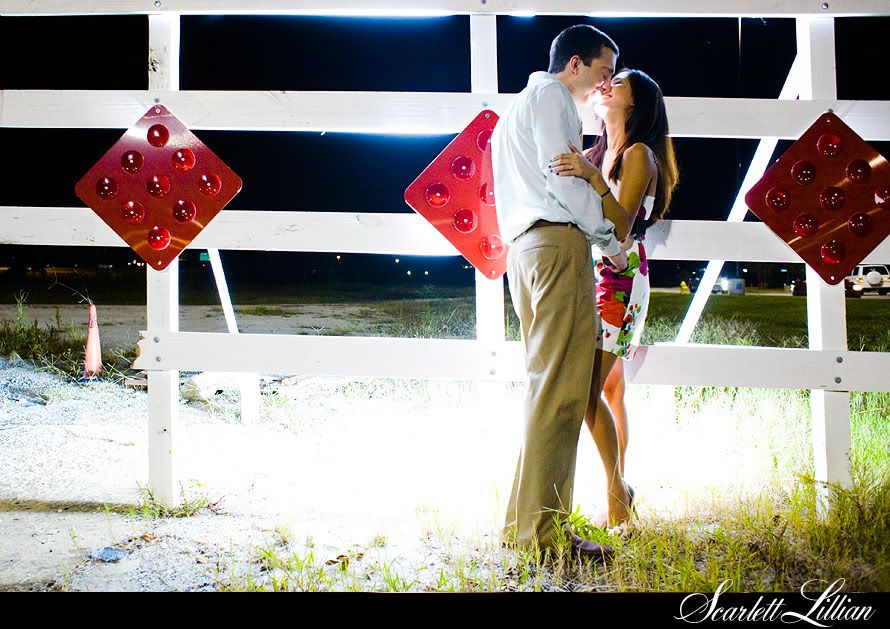 Smokin'!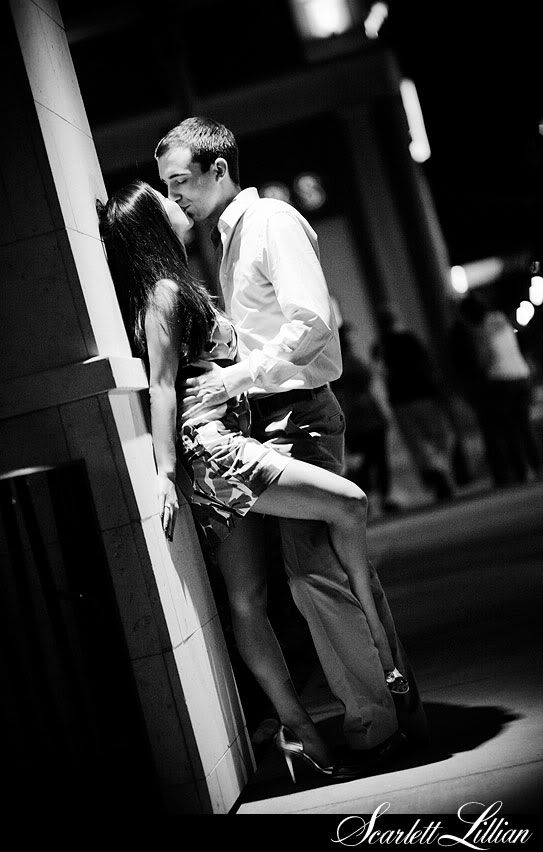 And the slideshow....


Labels: Engagement