Amy & Joe Wedding TEASER!
I truly feel like I am able to capture such beautiful pictures because of the beautiful people I am blessed to shoot. With Amy and Joe, their beauty comes from the inside out and is only radiated that much more when they are together. I have so much to say about this sweet Nashville couple and their wedding (like the HOT PINK details to die for!) at
The Oldest House
in St. Augustine, but here a few teasers in the meantime. I'm soooo excited to blog the rest of their wedding soon because the slideshow will be played to the love song that Joe personally wrote for Amy and surprised her with at the ceremony. Needless to say, my tears started streaming along with Amy. Stay tuned!

So breathtaking Amy was!



The sweetest part of the ceremony! Funny, being from Nashville and in the music business, Joe was telling me how he always gets stopped and asked if he is Keith Urban. I do see a resemblance now especially with the guitar in his hand!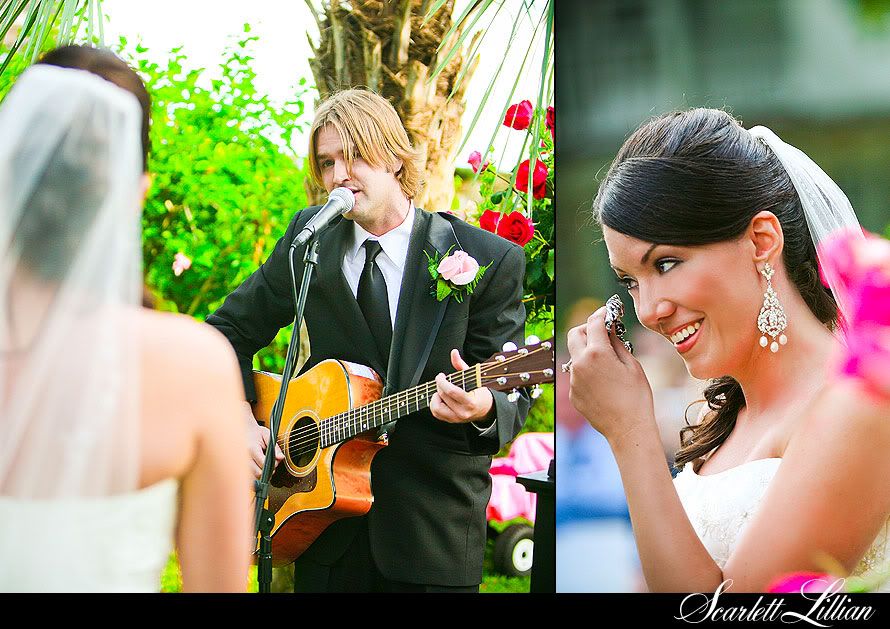 These smiles are the essence of Amy and Joe. And I love how the sun light backlighted their love in this shot!

More to come soon once they get back from the honeymoon and Joe can record the song for the slideshow for me! :-)
p.s. As I mentioned on Twitter, this wedding was the first I shot all JPEG. Can you tell the difference why I love it and will now be switching from RAW! A blog entry with more on that soon!
Labels: Weddings