Interviewed on FStopBeyond.com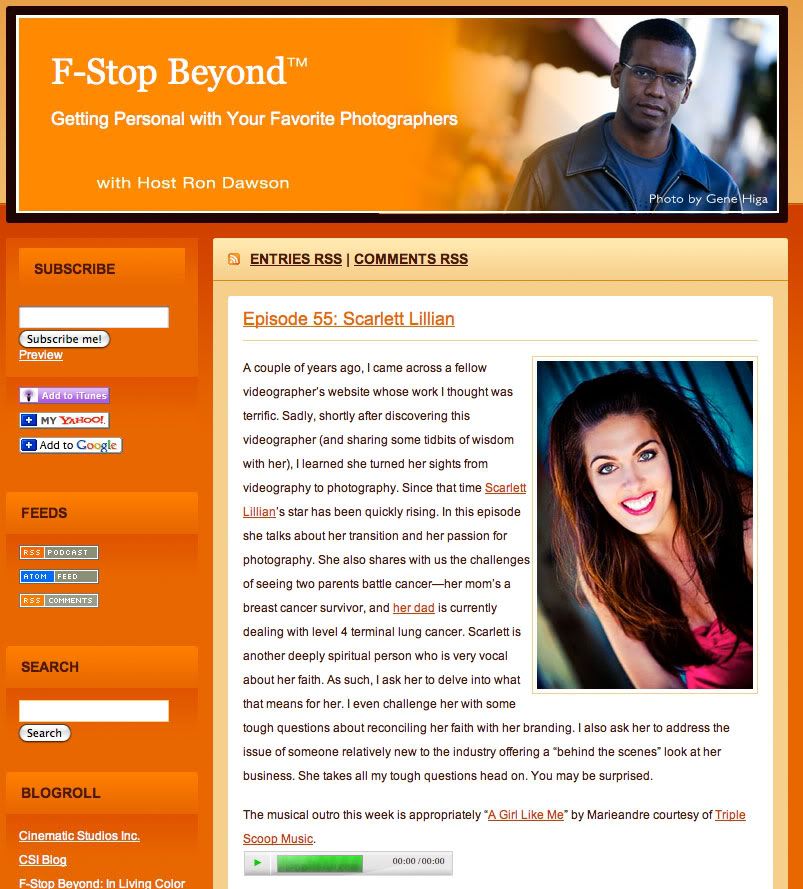 A couple of weeks ago I got interviewed on one of my favorite photography podcasts,
FStopBeyond.com
. I always listen to the podcast when I'm editing, and what I love about it is how Ron Dawson doesn't just talk about photography, but he delves into the heart behind the photographer. So I was thrilled to be asked to participate and today my interview went live. You can check it out on the
podcast website
, download on iTunes, or you can listen here below! Enjoy!
Labels: For Photographers, Personal, Press