Contest Finalists Day 3
And the last and final day of the contest entries, I show off to you:
All About My Favorite People
To give Day 3 finalists a little bit more time for voting like the other days, I've extended voting for all days ending Thursday night at midnight EST. The top 3 finalists from each day will be calculated and presented on FRIDAY! Voting for the finalists will continue until Sunday night at midnight EST and the grand prize winner of the custom
Flosites
blog will be announced after the exciting premiere of the
BIG ANNOUNCEMENT
Monday August 25th at 11am EST!
Thank you to allllllllllllll who participated in this contest to help me get ready for the exciting new launch to come on Monday for YOU and Scarlett Lillian Photography! Monday will be full of lots of special surprises and other secret giveaways!! So be sure to tune in first thing to start your week off!

#1
Le of Reflections by Le Stinson


"It was kinda funny because I bought those shoes and the girls shoes with polka dots to match a couple of weeks ago, and then I saw your contest details and thought ooooohhhh I can use those shoes!!!!"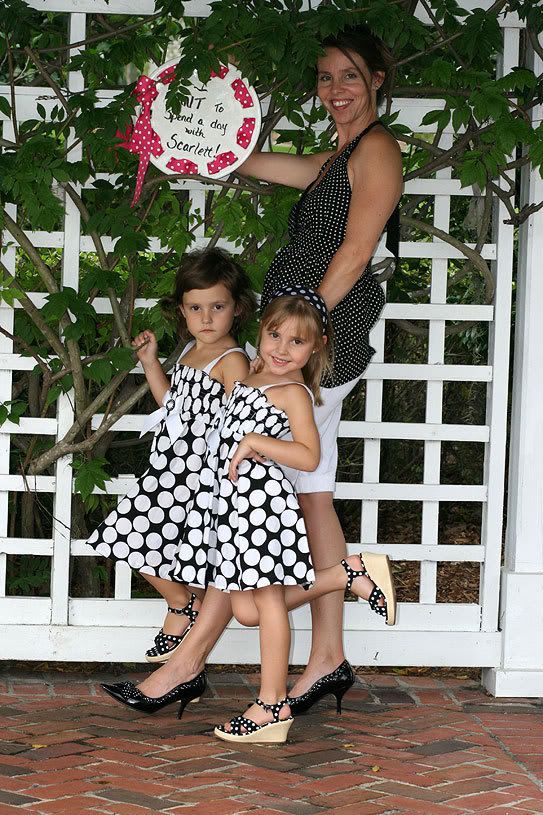 #2
Jennifer of


"I am a single mom of 2 amazing kids, work part time as a RN at Baptist, part time as a music teacher at my daughter's preschool, and pick up photography work in my spare time (!). I caught the photography bug when my son was born 5 years ago, and my love for the art has grown from there. I am just about to launch my website (the blog would be a great addition!), and am excited at what the world of photography will hold for me! You are an inspiration, both professionally and personally for me. I hope to meet you one of these days (hmmmm.... you're upcoming 'surprise' maybe?!?!). Until then, hope you enjoy my submission for the blog contest. It is a pretty accurate rendition of a day in the life of me, and a great example of why "I want a day with Scarlett!"






#3
Danielle of Imaginative Imagery


"The ladies I babysit for helped me create the glittering beast."





#4
Shain of This Day Photography


"Me and my girlfriend went out and bought our fabulous tie and insanely sweet high heels just for this contest! We had alot of fun doing this too, we were actually at the Florida welcome station."





#5
Ginger



#6
Corinna of Corinna Hoffman Photography


"Yeah, Bobby and I were doing bunch of kissing scenes right on the church steps..so I'm not sure how weird that looked to people driving by..one even honked at us and made some smooching sound as they drove away (I don't know if that's a compliment or a bad thing)."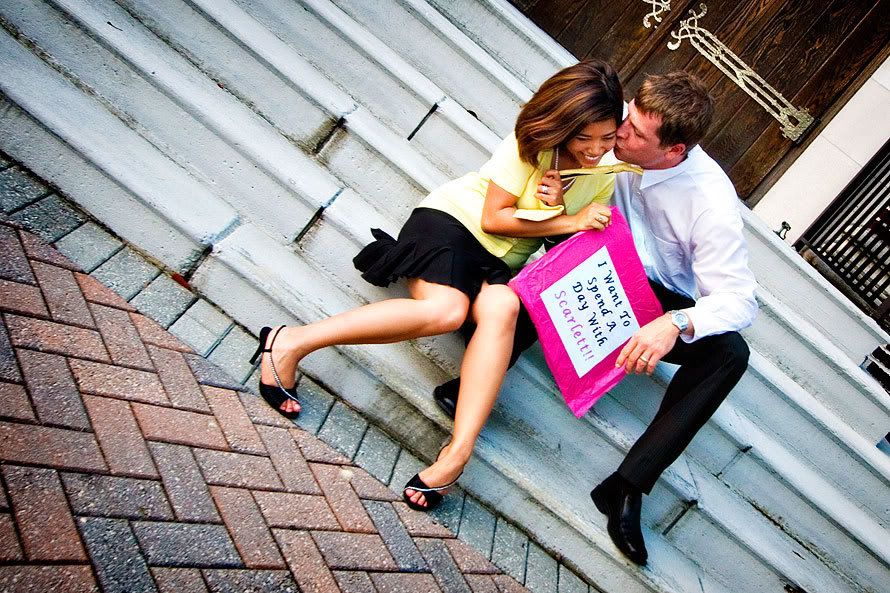 #7
Patty


"I have been following your blog for a while and it has brought me to pick up my camera again and share my passion of photography with others. But most importantly it has brought me closer to God and to put all trust in Him!"





#8
Patty's Adorable Son


"I had to show 1 more image that my son, Ben, insisted that I send you. I think he has quite the crush on you! You are known in out home as the 'pretty girl' and it was his idea to be part of the picture. If you notice that he has even included a picture of Rhett on his sign."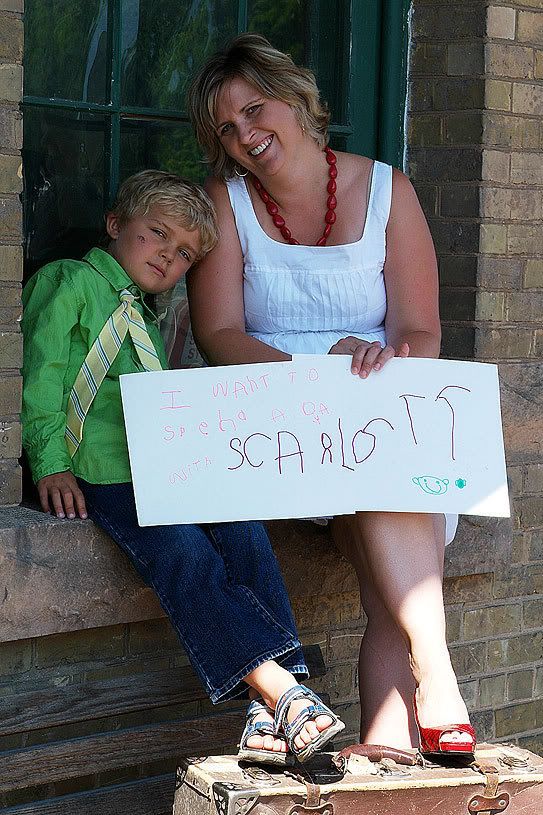 #9
Monica of Monica Z. Photography


"My husband Chris and I shot this together! We had so much fun, I think we are going to try to do photo shoots together more often. :) "






Time to VOTE:

VOTING IS NOW CLOSED. THANK YOUR FOR YOUR PARTCIPATION! CHECK BACK FOR RESULTS!
Labels: For Photographers