Alexis & Gerard are Engaged!
As a wedding photographer, you would think I study the wedding magazines for photography ideas. But honestly, I don't. I boycott them.
Instead, I study fashion magazines. I love marrying the beauty of a wedding day with a fashion flair and throwing in a touch of passion. Anyone can take a shot of two people kissing. It's the intensity of what I call the "almost kiss" shot that I love so much. That last second before two lips touch, it's a little bit flirty, a little bit of a tease, and a lot way hot. It's the shot in fashion ads that say "I need it, I want it, I gotta have it now." (I'm referring to the clothes the models are selling, of course. )
Yeah, um, Alexis and Gerard have this shot mastered.
When Alexis and I were first emailing about her wedding, she told me her and Gerard were both former models and attached a bunch of pictures of their old portfolio photos asking if we could get some high fashion style photos for their engagement pictures. I immediately became giddy!!
I went down to Miami, where they live and one of the fashion capitals of the world, to shoot their session. We had so much fun in the hustle and bustle of South Beach and trespassing on protected sand dunes while Alexis and Gerard got their supermodel on.
While shooting the session, I was also being filmed for a new promo video I will be releasing in the next few weeks! I can't wait to debut it very soon with the BIG news!!!
It was so hard to pick favorites from their session, but here they are and their slideshow below!


Gerard reminds me of hottie James Mardsen in this pic: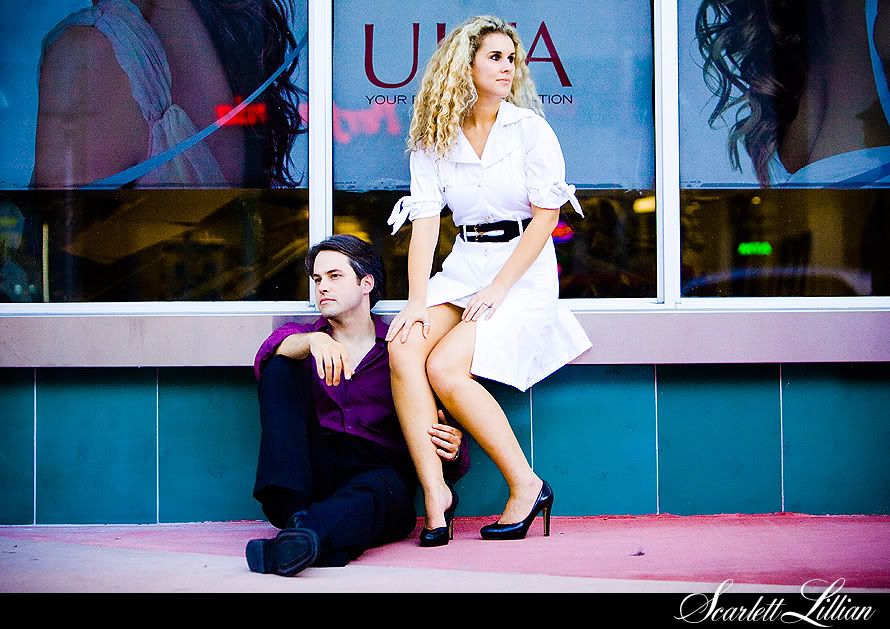 The "almost kiss." Love it!



An accidental shot but I love how it didn't phase them that a million people were walking by.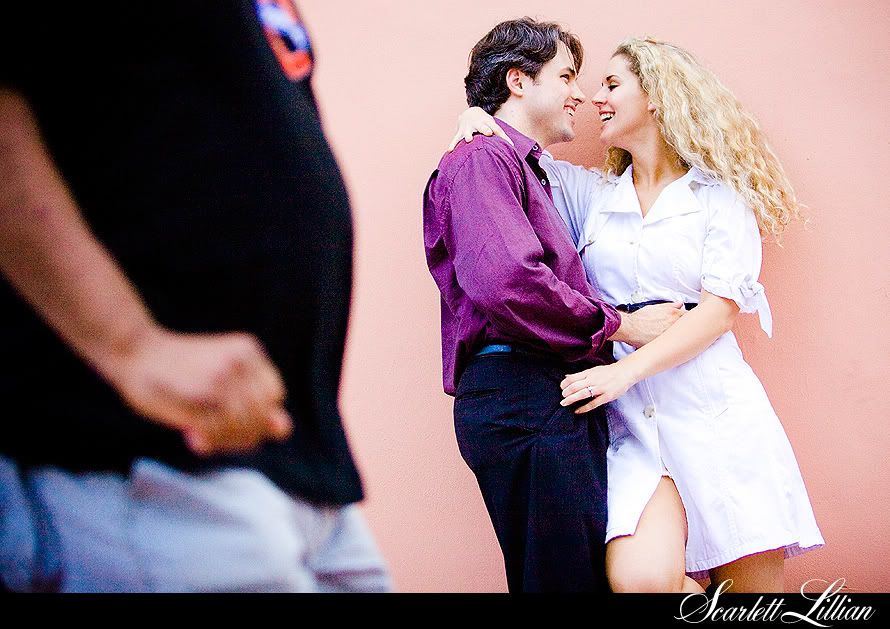 Another accidental shot when I was testing lighting. I normally would have deleted this shot because it was waaaay underexposed but playing around, I brought it back in RAW, and I don't know, I kind of like this one. Something about their caught off guard expression intrigues me. I'm not into editing with add-on textures like what is trendy right now in the industry, but if I were to like textures, I would like natural ones like this.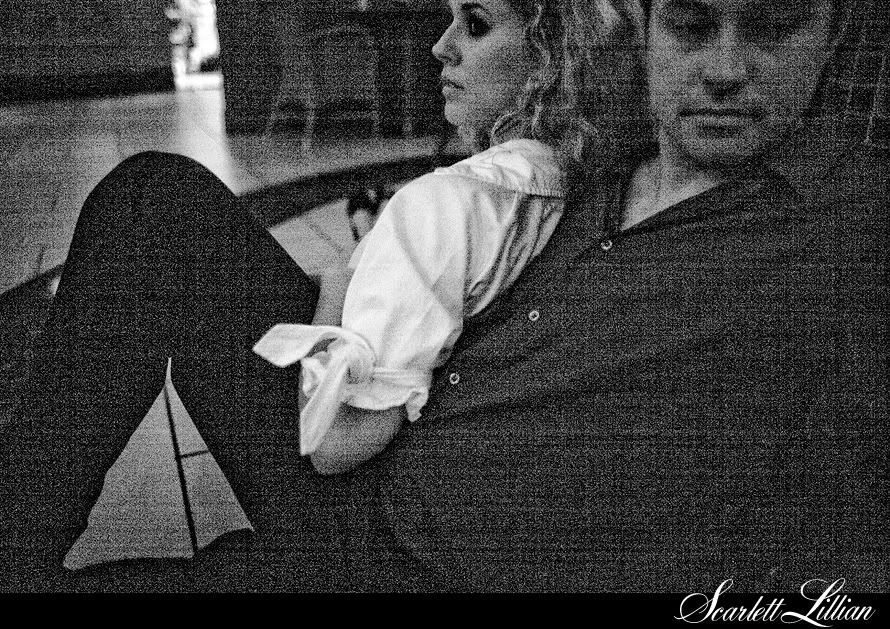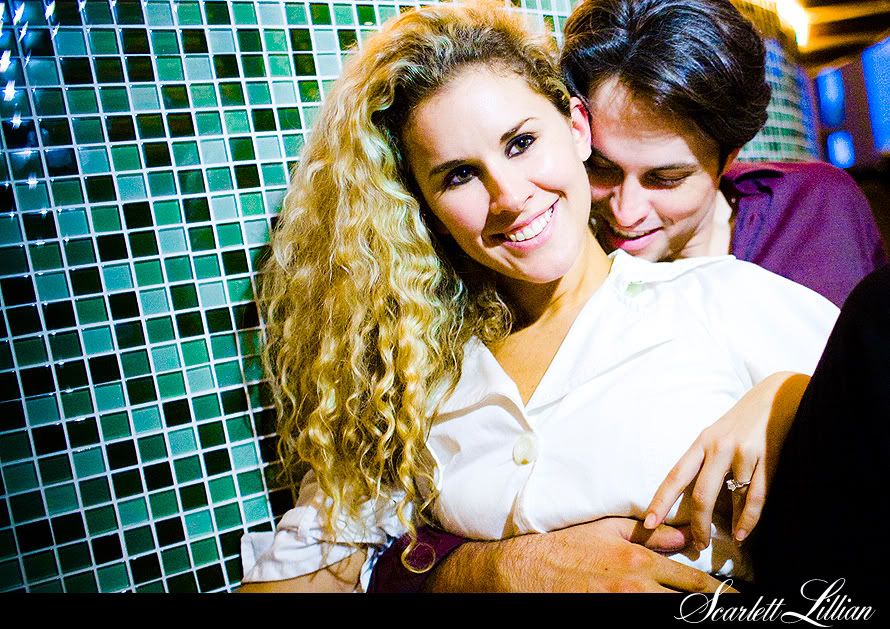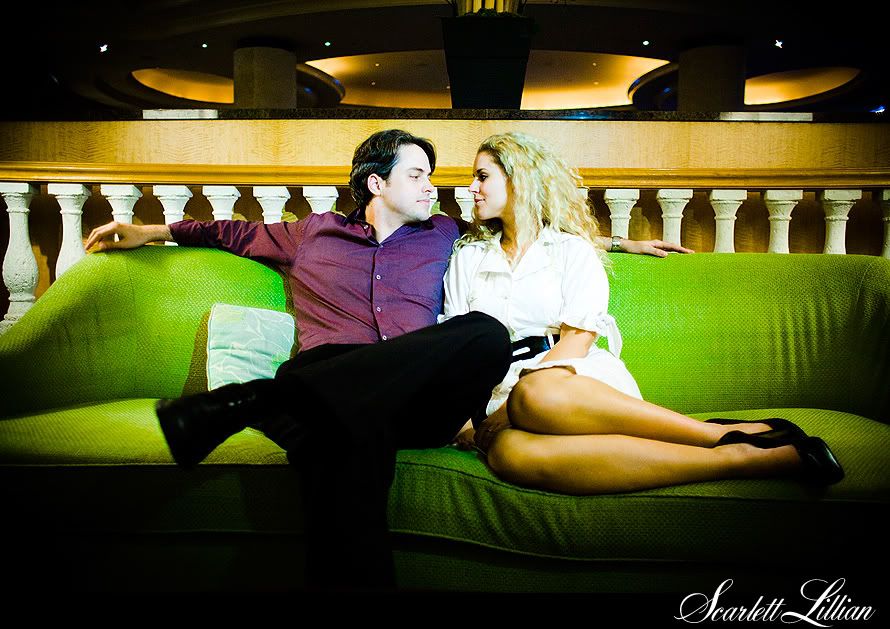 I love the security guard casually riding by.



This is the part where we were trespassing.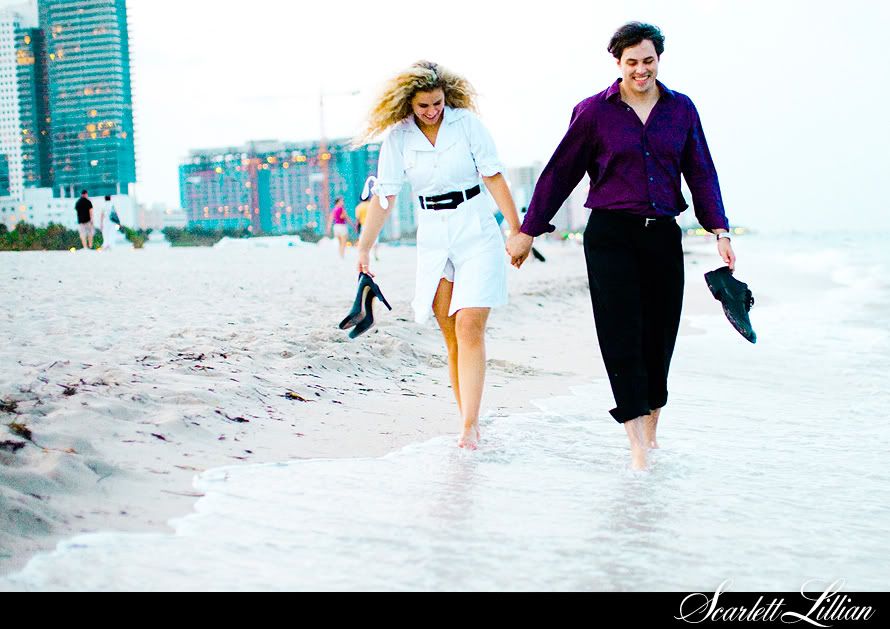 I didn't realize this at the time of shooting, but I love love love the people in the background as Alexis and Gerard just hang out like supermodels.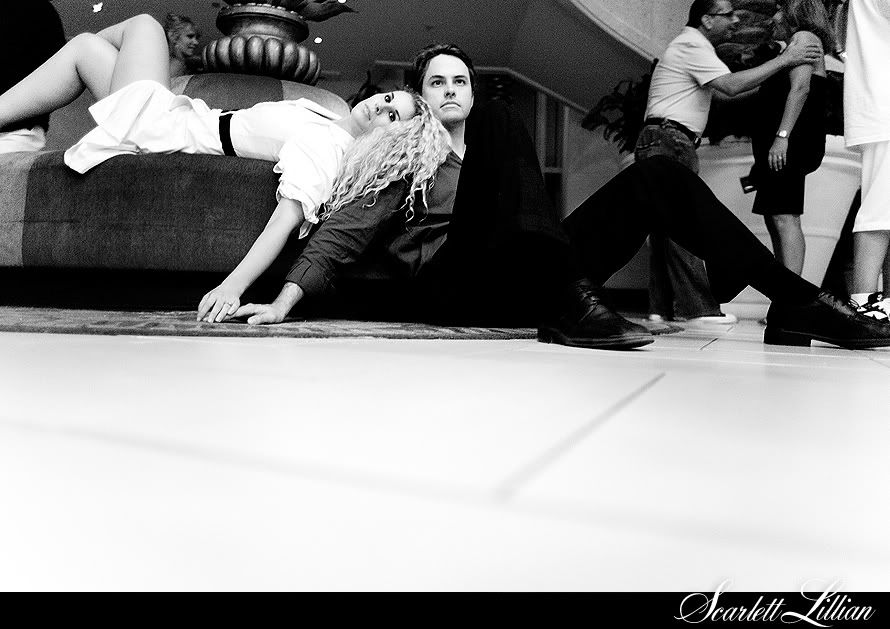 The happy couple and I and my fabulous assistant, Rachel!

Labels: Engagement