Nothing less than fabulous!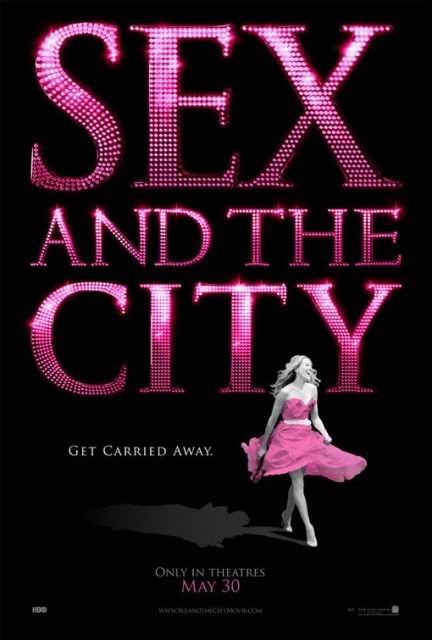 What an amazing night Friday was for the Sex and the City movie premiere! Full of fancy dresses, stilettos, cosmos, laughter, tears and diva moments embracing our fabulicious selves, my girl friends and I got Carried away attending the movie premiere of Sex and the City. Those in attendance were some of my favorite friends,
Rachel
,
my cousin Becky
,
Kenzie
,
Corinna
, and
Jess
. The night started with Rachel having printed up some of the famous quotes from the TV show that we went around our dinner table saying out loud and sharing with the others. But between all of us, a few of our own funny quotes developed throughout the night:
"I can't believe how crowded the parking lot is, and I have to walk in heels."

"You know you know when you know, you know?"

"Rachel is the one person you can count on because you can count on her."

"Why do they make us wait in line to see the movie? Don't they know we're in stilettos?"

Becky: "I can't watch the TBS version."
Scarlett: "I know, it's like watching the Disney version."

"Now I know why men get excited about football!"
While waiting in line, I shot each of the girls revealing which character they thought they were. Here's the footage:
And lastly, here's a fun slideshow of our night! I so love girl's nights out!
I thought the movie turned out great and I loved the ending. Nowwwwwwwwww, what did all of you think of it?!?!?!?!?!
Labels: Personal