Get trendy!
I can't help but laugh because I now have a product named after me. I got a sweet email a few weeks ago asking if I would mind if a new pink stripe camera strap could be called "The Scarlett." Wow, really, for real? Cool!
Trendy Camera Straps
are an awesome new product for photographers offering exactly what I have been looking for for so long... exactly what the name says... camera straps that are trendy. I never used to use a camera strap before because the one Canon offers was just so dang ugly. Not only are Trendy Camera Straps oh so cute, they are oh so comfortable because they are padded as well.
I used it for the first time at Cara and Drew's wedding this past weekend, and small world, one of the groomsman's ties even matched exactly my strap. Here's a shot my fab second shooter friend
Stacy Cross
snapped of me in action.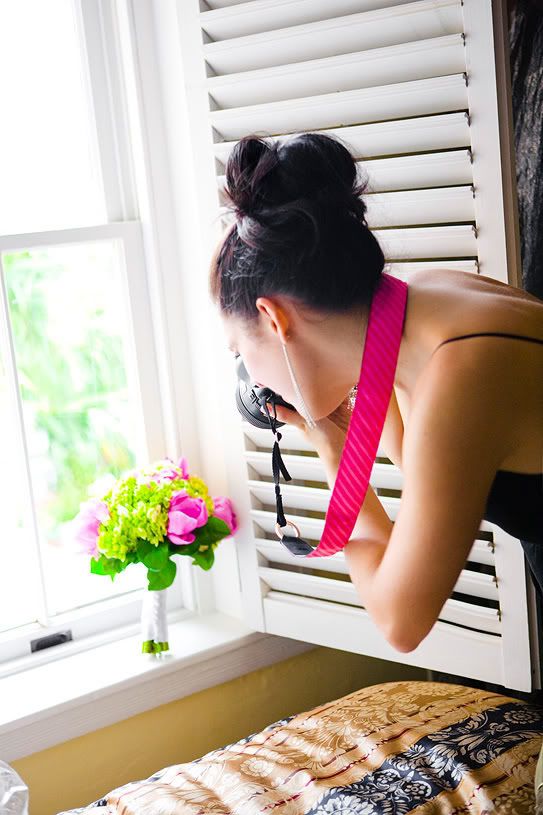 Trendy Camera Straps blogged about me today on
their blog
. Be sure to check them out and tell them I sent you their way! And it's not just for stylish photog girls, they have plenty of options for the guys too!
Labels: For Photographers, Press