A good friend and a glass of wine.
As they said in church this morning, even when life is hardest, you can rejoice in the Lord ALWAYS!
After a stressful few days (one reason being my loyal 5D camera broke in the middle of a wedding shoot... AHHHH! Thank goodness for backup cameras!), one of my best friends, Rachel, and I spent a lazy Sunday afternoon laying by the pool soaking up the Floridian sun and drinking the cutesy Polka Dot wine. As we gabbed about life, love and everything in between, I was thinking back over my 15 year friendship with Rachel and reflecting on the importance of girl friends. I've learned that through and thick and thin, when life falls apart around us, or when life is full of laughs and smiles, through new beginnings and the closing of chapters in our lives, it all comes back around to your girl friends. They are truly the angels who lift us to our feet when our wings have trouble remembering how to fly.
I just had to republish a fun dorky pic of Rachel and I from our 6th grade yearbook!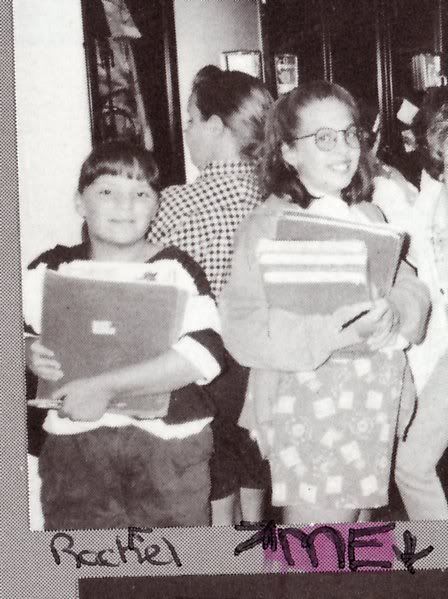 As Leann Rimes says in her new single and video, there's nothing better than a good friend and a glass of wine!
A good friend and a glass of wine
Someone to say it's gonna be alright
A good friend and a glass of wine
A little pick me up to get me through the night
We talk trash n' we laugh and cry
That kind of therapy money can't buy
Every now and then, every now and then
Every girl needs a good friend and a glass of wine
Labels: Personal