Single White Poodle Looking For A Girlfriend.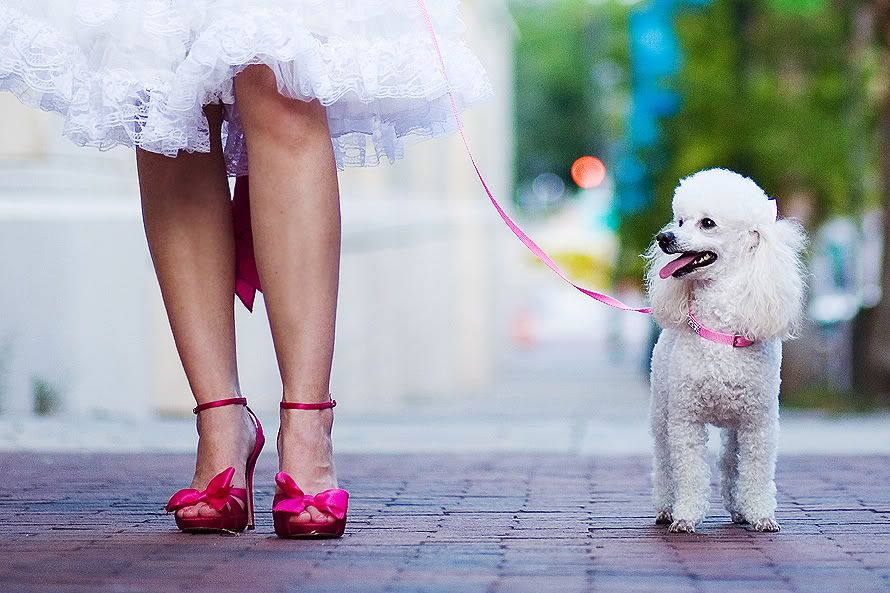 Sniff, sniff. My little boy is getting to get so growny! Rhett turned 4 years old today! He's now older than me in dog years. So sad! For the past 4 years, he has been my precious companion, loyal friend and absolute love of my life!
All this time, I have said I was going to breed him, and I never did the first thing to pursue it. If you know of anyone needing a studly male toy poodle for stud services, please send me an email at
scarlett@scarlettlillian.com
. Rhett's genes are just too cute not to pass on! Thanks ahead of time for playing match maker for my sweet Rhett!
EDIT:
I've been getting a lot of negative comments left about this post, and I'd just like to say for the record, I never meant to offend anyone or be insensitive about this subject. I'm not even looking to make money off of this, I just thought my dog was cute and that there might be an opportunity available if a breeder was looking for a new male dog. It was an innocent thought not realizing the greater picture. Trust me, I love animals, that's why I'm a vegetarian!
Labels: Personal