What's your pDNA?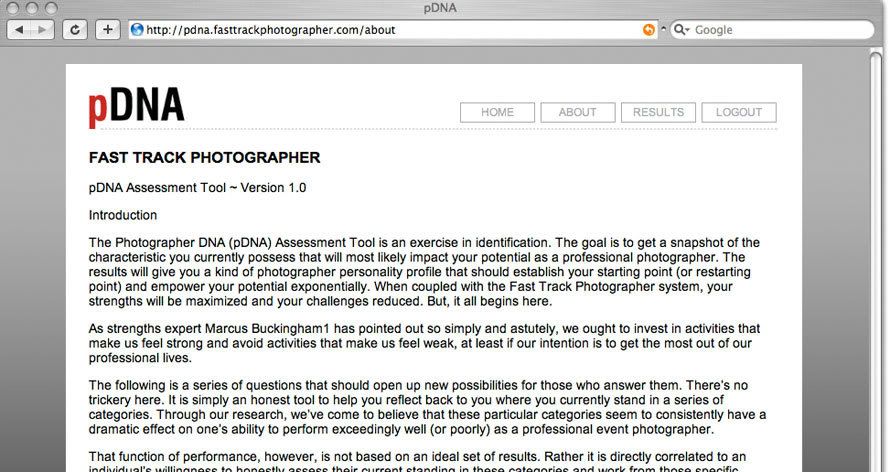 I LOVE taking personality tests, and now there is one designed specifically for photographers! It's called pDNA and a super cool way to discover what kind of photographer you are, your strengths, weaknesses, and suggestions for how to continue growing creatively and professionally. You have to check it out at
fasttrackphotographer.com/pdna
It was created by
Dane Sanders
, who was so awesome to meet in person at WPPI (but darn, I forgot to grab a picture of us!). He has such a giving heart and is doing amazing things through Fast Track Photographer to help the photography community grow.
I know you have a million things to do on your To Do list, but take a moment to invest in yourself. pDNA is worth it and fun to read the in-depth results at the end.
Labels: For Photographers, Personal