My dog, the tennis ball thief.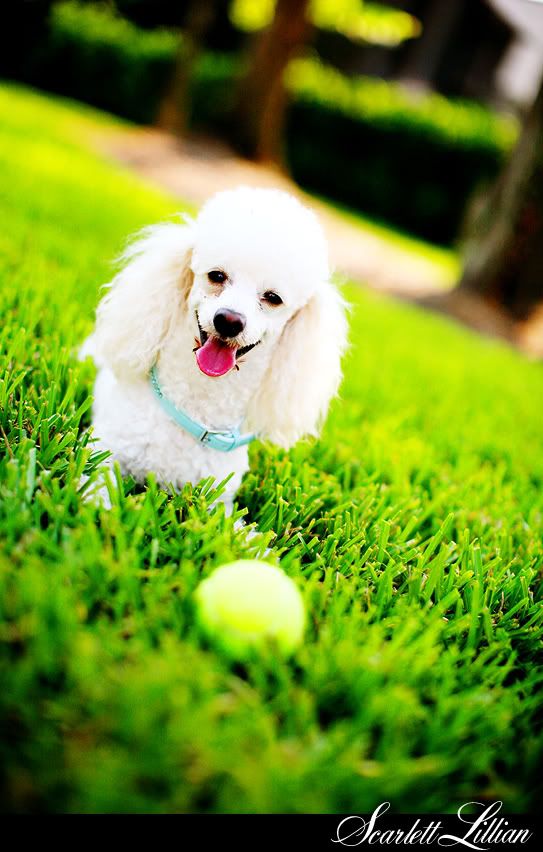 In case you couldn't tell from the blog header above, I love my dog.
He teaches me so much about finding joy in the simplicities of life. For instance, his greatest joy comes from tennis balls.
Over the course of living here at my condo, he has collected nearly two dozen abandoned tennis balls from the tennis court we walk around on his daily walks. Today, he added a new one to the collection. There can be a ball on the other side of the yard, but he will spot it and like a child finding a new Easter egg in an Easter egg hunt, Rhett will enthusiastically run up to the ball, pick it up, do a little dance and prance with it and run back to me to have me throw his new toy for him. However, like a typical boy, he always plays the game of the tease in really trying to make me want what I can't have. Instead of just giving me the ball, he comes up to me, when I reach for it, he backs away to test me on how much I really want the ball. When I reach for it again, he backs up again, then finally plops on the grass to then slyly drop the ball and nudge it to me, NOW ready to give it to me to throw for him. Men. ha!
Another interesting thing about him. My loft upstairs is half my office, half my walk-in closet. The closet alcoves that holds my clothes has a gap from the bottom of it to the floor. Often, Rhett will be playing with his tennis balls, and one will roll under the closet unable for him to reach. He will have the rest of his dozen tennis balls out in the open, but instead of playing with those, he will sit near the one under the closet and whine and whine and whine until I get up, crawl on the floor and dig under my closet to get to give him the one he can't have. Some days I look up at God and think "This must be how you look at humans! We can be so blessed with so much, yet we whine about the one thing we can't have!"
Anyways, I just laugh every time he finds a new ball and had to share his throne of stolen tennis balls.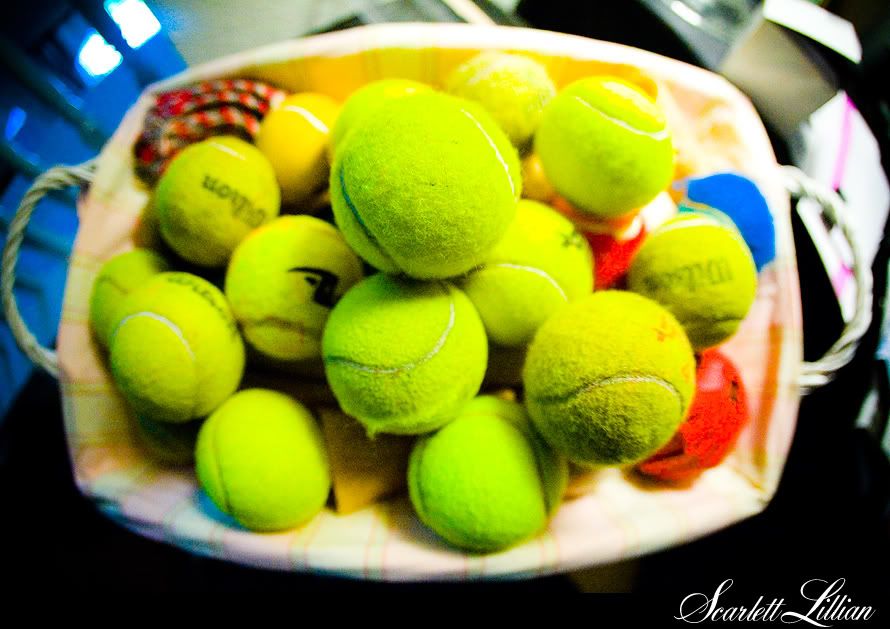 Labels: Personal