Amy & Howard are engaged!
Some of you might remember
this touching story
from back in my video days. If you are newer to my blog, grab some tissues and take a moment to view the video on my old blog.
I was thrilled to get an email a few months ago from the mom, Amy, announcing that she had met Howard and then asking me to now be her photographer at her upcoming wedding! Having known this family since the days of their sad loss, it was so awesome to hear the good news and see how God fulfilled His love in the blessing of a new love for Amy and a new father for her sweet little girls, Gabby and Gentry.
I'm also excited to see at the wedding my former bride,
Angie
, Amy's sister, who now has a sweet little 1-year-old baby! I can't believe it! Some days it still feels like yesterday that I filmed
Angie and Adam's wedding
! Amy and Howard's wedding will be a beautiful reunion with everyone!
Here are some of my favorite photos and the slideshow from Amy and Howard's engagement session! They love to collect seaglass out at Hannah Park, so we had a fun day at the beach getting our toes sandy and playing in the water for the photos!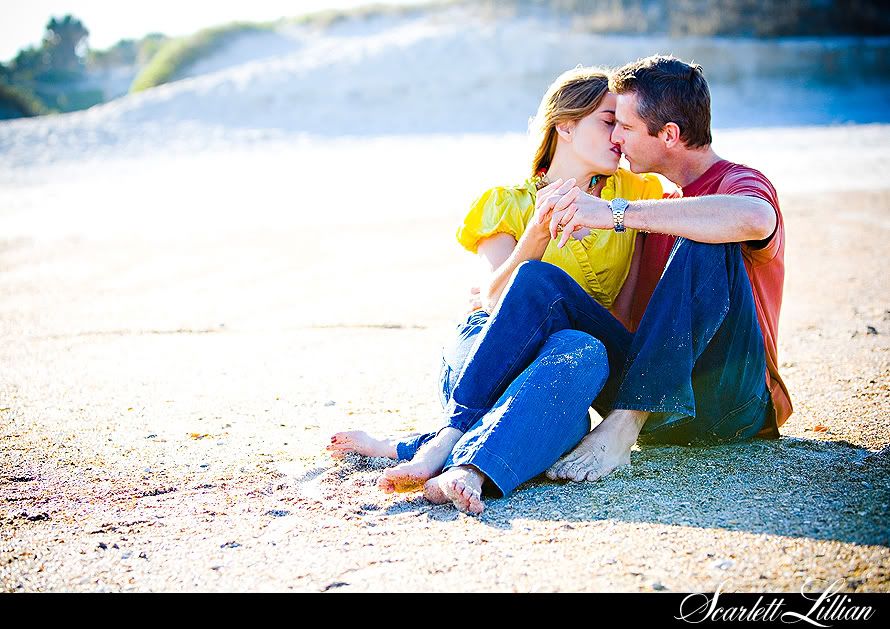 Labels: Engagement, Personal