Rachel and Ariel are engaged!
One thing I love capturing on camera is the laugh a couple shares that tells them they want to laugh with that person for the rest of their lives. In editing the Engagement Session of Rachel and Ariel, it was rare to see a photo of them not smiling and laughing with each other. In the beginning of our shoot, they confessed to being shy at showing affection in public, but seeing their laughs together spoke more to me than any other PDA I could have captured for them. I love the challenge of discovering the unique love language each couple shares, and laughter is definitely what Rachel and Ariel speak to each other.
They also brought their other love and first child, Wendy, a cute beagle who was also shy in front of the camera. After a few shots with her, Rachel and Ariel brought out their old fashioned bikes (that they made themselves!) that they love riding up and down Jacksonville Beach together on lazy days. It was so much fun to document something they naturally love to do together.
Here are some of my faves and the slideshow below!  God blessed us with some amazing setting sunshine and I had fun playing around with all the juicy saturated rays backlighting their love! (Gorgeous setting sunshine is a photographer's favorite love language!)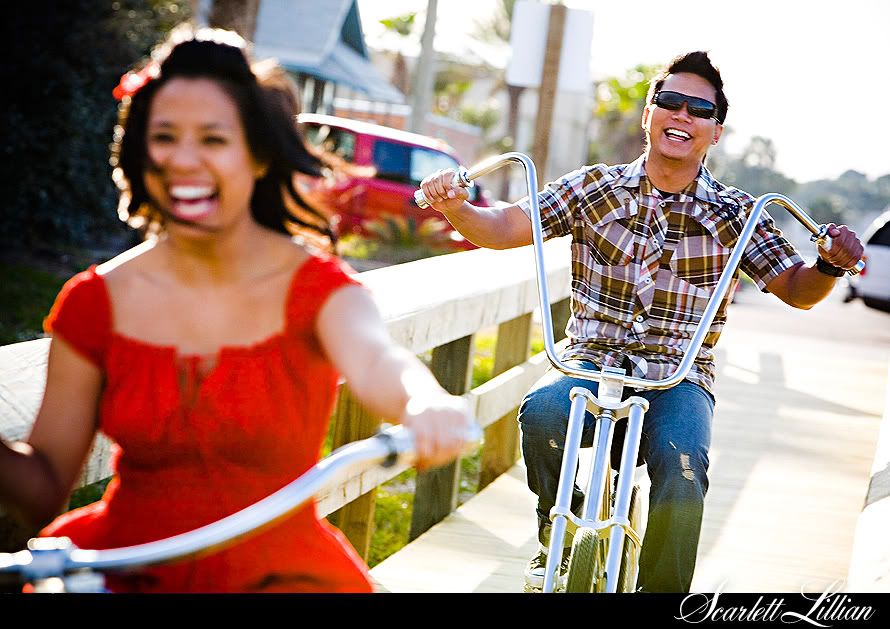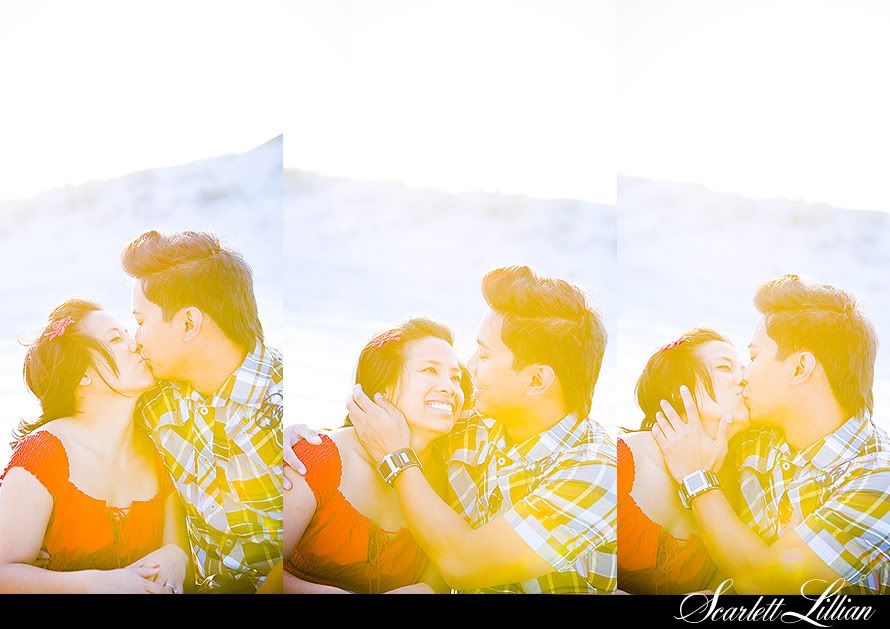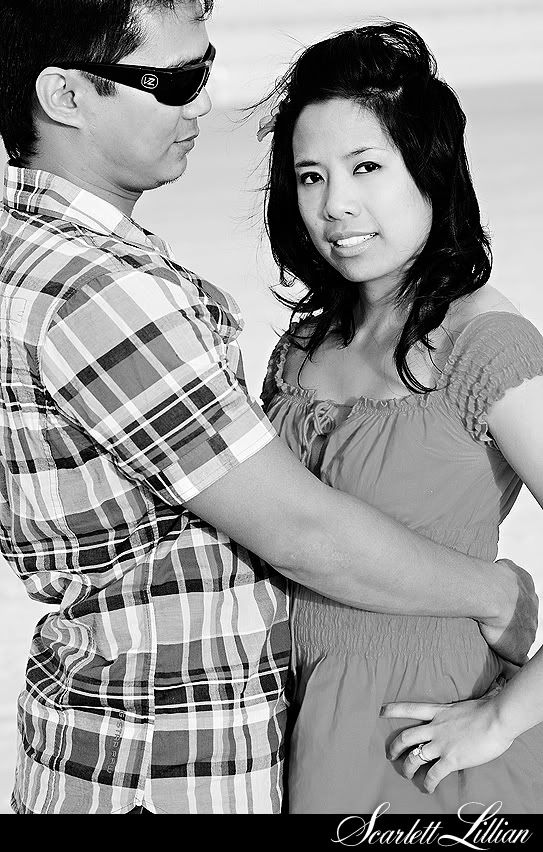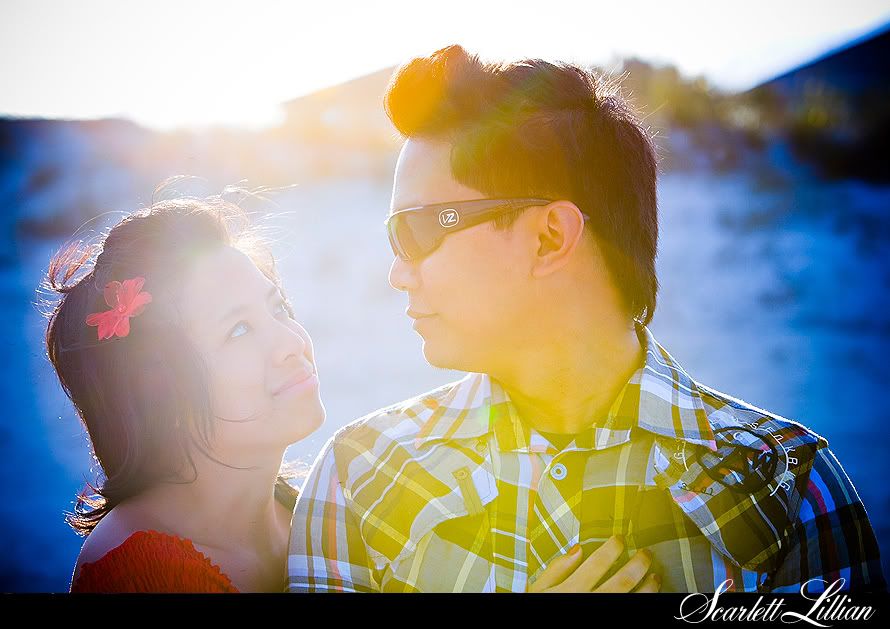 Labels: Engagement, Personal