Away on a Love Affair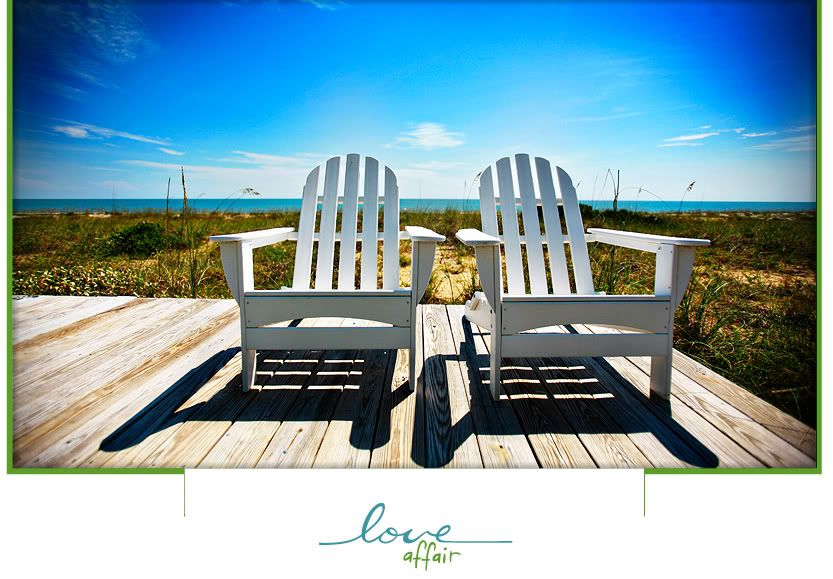 Ahhhh.
A week to relax.
I'm not going to know what to do with my work-a-holic self. Well, I'll still kind of be working as I become inspired by the lovely ladies of the
Love Affair Workshop
and learn new tips and tricks to keep things fresh and continuously growing as a photographer. I'm looking forward to the community of seeing old photographer friends and meeting new photographers who are creative minds that share the same love affair for a camera and how we see the world through it.
We'll be snuck away off the coast of North Carolina somewhere, so remote that we have to take a ferry to get to our destination. Knowing T-Mobile, I probably won't have cell service, and there will be limited internet service as well. So though I'm bringing my laptop for editing the photo shoots we will be doing, I'm forcing myself to take a week off from checking my email and blogging. In order to keep some sort of balance in my life, my brain needs to breathe and detox from the ball and chain modern day technology can be sometimes. So to clients and friends, I will return all phone calls and emails when I am back at my desk on March 3rd.
Have a fabulous week! I'll miss you on the blog but stay tuned for lots of fun creative shoots we'll be doing at the workshop that I'll be posting when I get back!
Labels: For Photographers, Personal